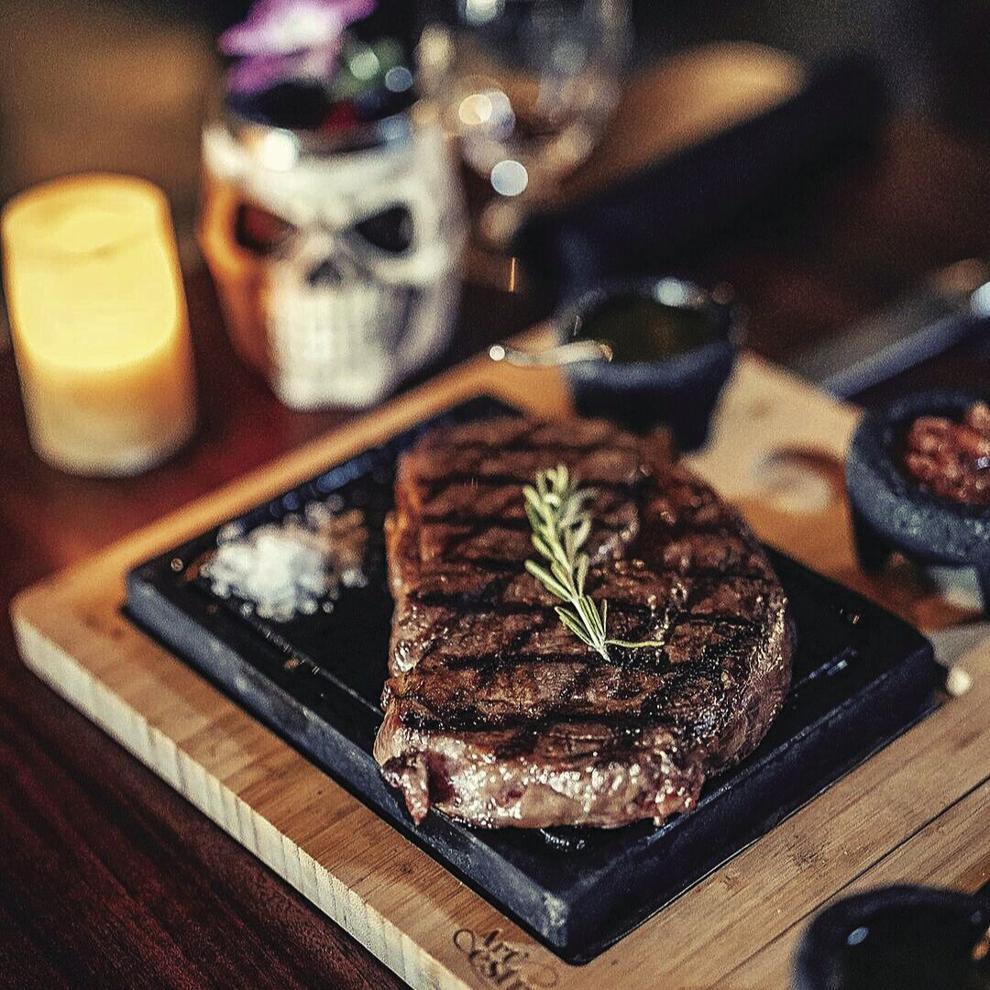 Tacoma's Cuerno Bravo Prime Steakhouse & Cantina opened just two weeks before the lockdown began in 2020. Thank goodness it withstood the pandemic, because chef and owner David Orozco really knows his beef.
Whether the steak is prepared in Australian Angus or American Cross Wagyu style, Orozco can be trusted to really make it sing, amplified by his housemade sauces and sides nodding to the family recipes perfected by his mother, Betty. Orozco's family also owns Asadero Mexican Prime & Waygu Steakhouses in Kent and Ballard.
"We have cocktails that smoke and flame and things that come out on sizzling hot stones," said director of operations, Sarah Jewell. "We flame rosemary tableside for additional smoke and aroma. There are a lot of delicious smells and sights happening all at once … We want people to feel just as comfortable coming in and having margaritas and a plate of tacos as they would for a celebration and any of our menu options."
616 Saint Helens Ave., Tacoma. Reservations are encouraged.