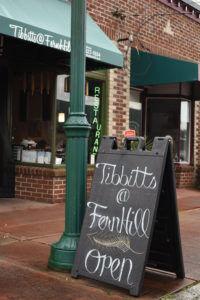 I
magine half of a soft bread bowl full of scrambled eggs, melted pepper jack cheese, salty yet sweet candied bacon, roasted Yukon gold potatoes and freshly farmed greens. Now drown it in scratch-made sausage gravy — that's the Meat and Gravy Bomb at Tibbitts@FernHill, and it's just one of the items that have put this little Tacoma restaurant on the map.
Tibbitts@FernHill was a tiny restaurant that almost wasn't. Shawn Tibbitts was a cook at Arista in Puyallup when the owners had to shut the doors. He was approached to open his own place in Tacoma's Fern Hill neighborhood where he grew up and he started saving, with plans of opening in January 2017. But two weeks before that, he received a call that would stop him in his tracks. His mother's car had hit black ice in Shelton and the accident took her life.
"After that I took all the money I had, and I gave her the best funeral a son could give his mother. And I was broke," he said. "I had nothing."
A couple of weeks later, he received another life-changing call. This time, it was a childhood friend Tibbitts hadn't heard from in 15 years. He said he was sorry to hear about the passing of Tibbitts' mom and he also had another question; he wanted to know how much money Tibbitts needed to start the restaurant. "Well, I gave him a number and he cut a check," Tibbitts recalled, still in disbelief. "So, when everything was said and done, I opened this place with $32 and a prayer."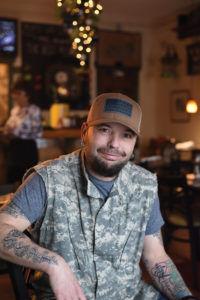 Tibbitts was raised in the Fern Hill neighborhood by his single mom who struggled to raise her two sons with little money but with a lot of love and support. However, he didn't get his cooking chops from her. "She'd burn water," he joked. Tibbitts dropped out of high school and worked as line cook in a variety of restaurants, learning everywhere he went. When he had his own family, they were treated to delicious dishes.
Now the chef-owner dreams up inventive meals with farm-fresh ingredients for his neighbors in Fern Hill and beyond. The kitchen consists of hot plates where each meal is prepared with love and simple, real ingredients. Tibbitts serves breakfast and lunch Wednesdays through Sundays. Reservations are always recommended — you have to pick up the phone to get one. The restaurant can only seat about 30 people at a time. It's not a stuffy place, just a small one, and he likes to make sure he has enough food for his guests and that everyone has a wonderful experience.
When he's not serving Meat and Gravy Bombs, or Dungeness crab- and pesto-stuffed crepes, Adams Marsala Mushrooms, 3 Meat Chop Chop Hash, or whatever else sounds delicious and is in season, he's using his job to serve those in need — especially on holidays like Christmas, when he opens the doors to the less fortunate and the homeless. Word has gotten around town and chefs and owners of other local restaurants and businesses also have helped with food donations, including Marzano, My Four Sons, Black Star Pub and Grill, Bar Bistro, Savor Creperie, Franz Bakery, Little Jerry's, and more.
"This is the biggest dream come true from a guy who came from nothing," he said.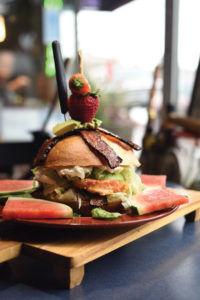 Supporting other local farms and businesses also is important (plus that's why everything on the menu is really stellar). When we visited and devoured The Big BLTA Club — fried tomatoes, candied bacon, apple horseradish, shredded lettuce, and avocado — Tibbitts was getting a delivery of honey from the couple who owns and operates Honey's Healthy Hive in University Place. He also got a box of pretty mushrooms freshly foraged by Adams Mushrooms on the Key Peninsula.
If you go, order anything and you probably will love it. We fell head over heels over the Lobster Bowl with its Champagne-soaked lobster chunks, scrambled eggs, candied bacon, and house-made hollandaise sauce poured over a soft bread bowl. One server called the sauce "liquid gold," and she was right.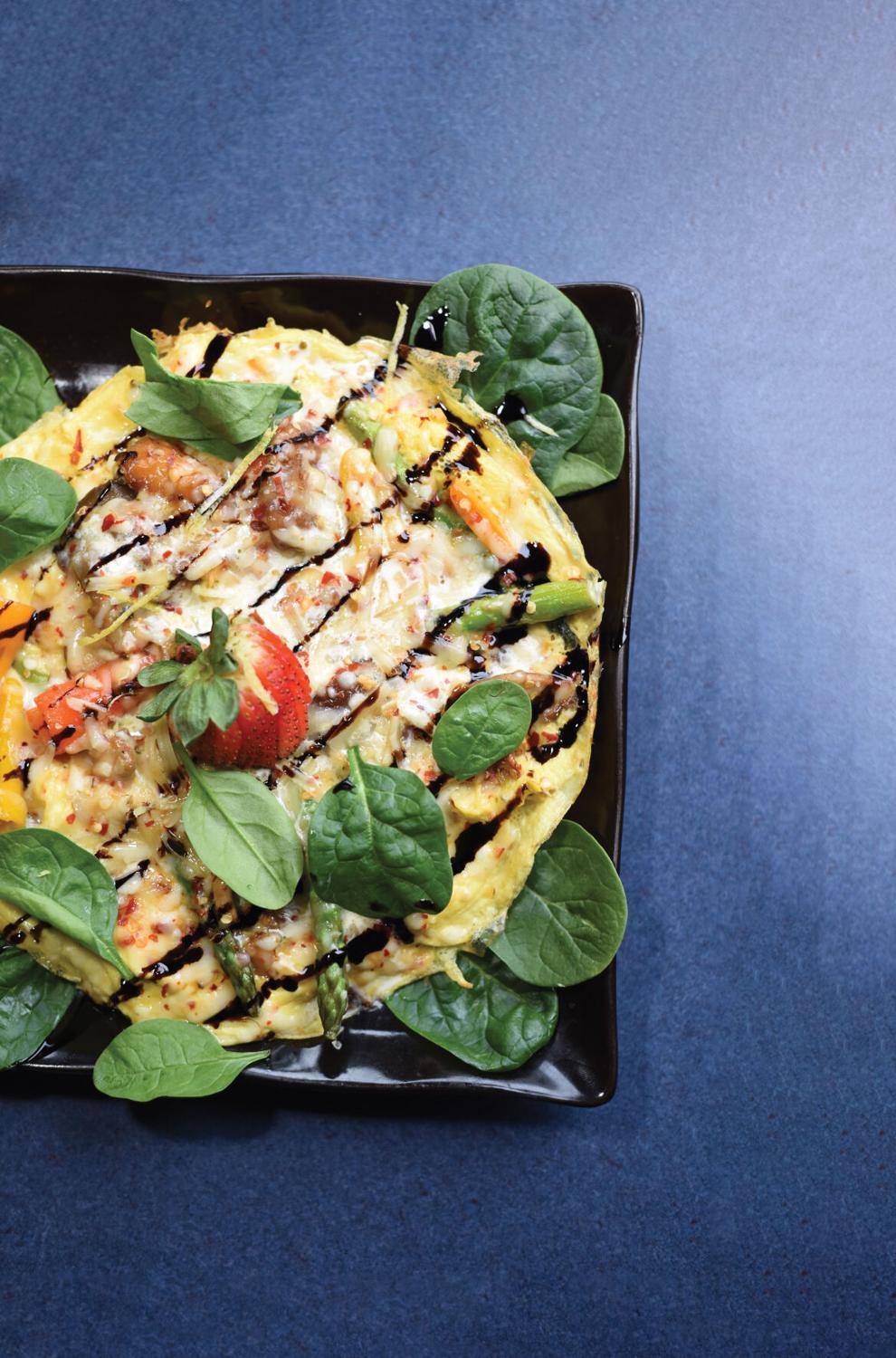 Tibbitts@FernHill has good food, no doubt, but it is so much more than that. From Tibbitts' old class picture of him at Fern Hill Elementary in a frame, to a metal tub his mom used to bathe the kids hanging on the wall like art, the place is all heart and soul. His ex-mom-in-law — Paula Svoboda, and one of his mom's best friends — came out of her second retirement at age 72 to wait tables there. She's one of his biggest fans — personally and foodie-wise. She'll tell you to order the Meat and Gravy Bomb because that's her favorite and everyone who orders it agrees. It's on the breakfast and lunch menu. She added, "You will not find better food anywhere."
Fun Fact
South Sound readers voted Tibbitts@FernHill Best New Restaurant and Shawn Tibbitts Best New Chef in 2018.
Tibbitts is named one of the Top 100 Places to Eat in the U.S. 2019 in the nation according to Yelp.
When You Go
Tibbitts@FernHill is at 8237 S. Park Ave. in Tacoma's Fern Hill neighborhood. It's open Wednesday-Sunday. Reservations are recommended by calling 253.327.1334. tibbittsatfernhill.com