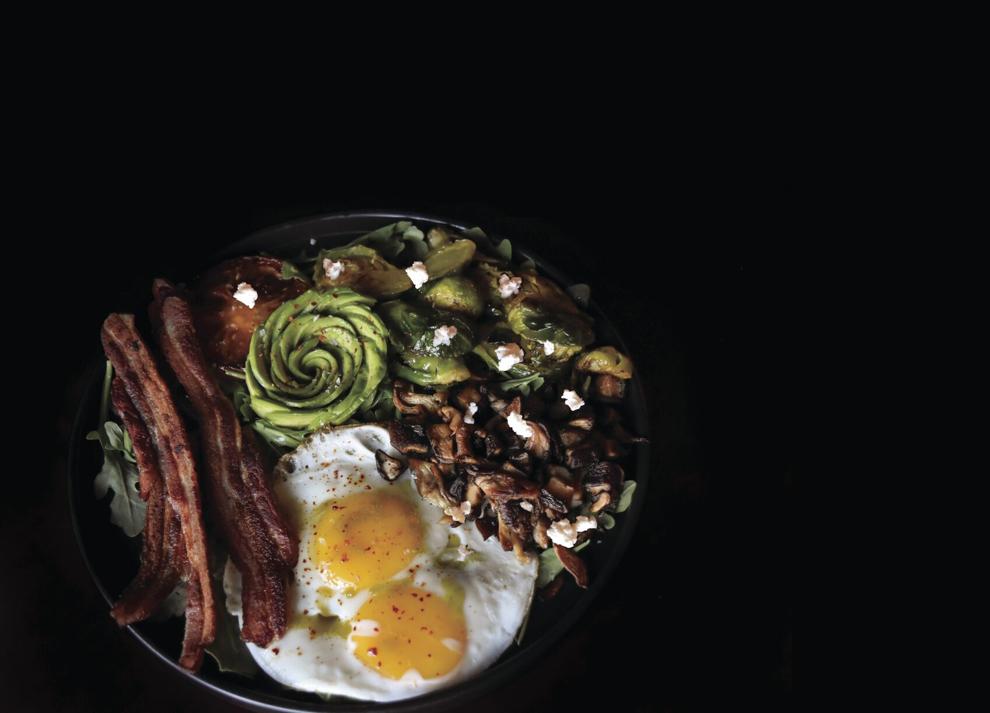 Fresh and sustainable food — with a particular emphasis on seafood — has broad appeal. And it's likely 3uilt Tacoma has the right dish to fulfill your cravings.
It was 2019 when Anna Gonzales and her father, CFO Edward Gonzales, took over 3uilt (pronounced Built) inside 7 Seas Brewing Co. in Tacoma. They've since moved to a new location across from the Tacoma Library, but their focus as a much-needed conduit for keto, vegan, and gluten-free diets remains the same.
"We want to be able to market and serve everybody, which is why we o  er so many options," Anna said. "We know it's really hard to be able to go out and not feel like it's a hassle or a bother to order vegan, or gluten-free. We want everyone to be included."
With a newly expanded kitchen and upgrade to table service this past summer, 3uilt plans to expand its hours from breakfast and lunch to offering dinner with its already well-received happy hour.
Stop in for satisfying breakfasts like Anson Mill grits, roasted shiitake and oyster mushroom with chili oil, crispy sage, and two eggs cooked to order (make it vegan with vegan butter and vegan egg). Try the soy protein-based vegan barbecue-or buffalo-flavored drumsticks, washed down with a refreshing Mojo Jojo (made with rum, lime, sugar, cucumber/mint shrub, fresh mint, watermelon, and soda).
1101 Tacoma Ave. S., Tacoma