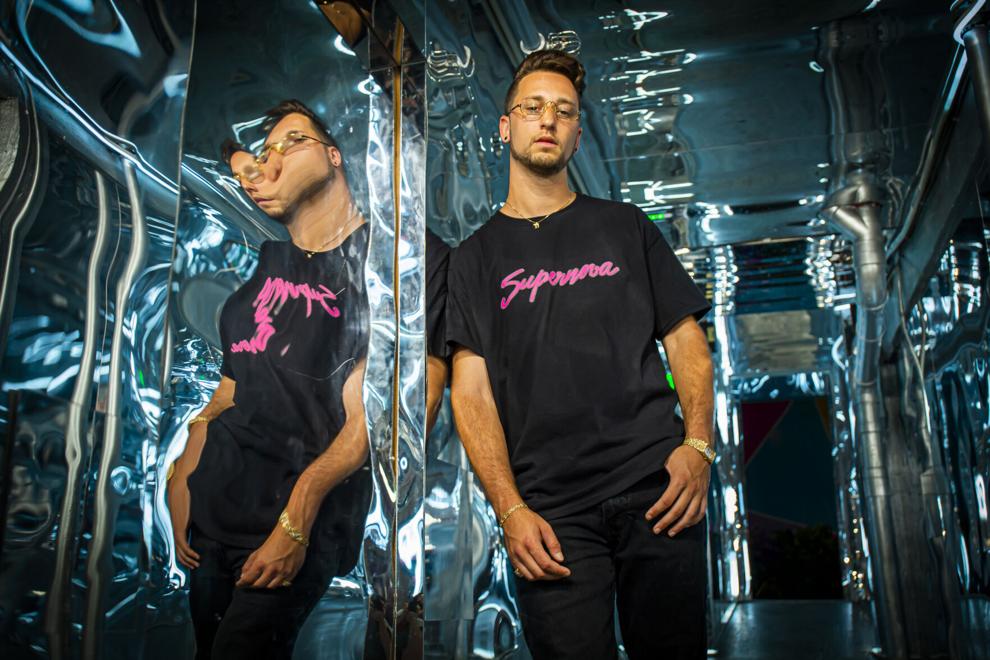 Zac Levine was 11 years old when he knew he was destined for nightlife. Growing up in Bellevue and Issaquah, with his father running an ad agency, he was lucky enough to see concerts — like the annual Jingle Bell Bash and Deck the Hall Ball — from backstage.
"I had the opportunity to see the production side of large-scale shows from a very early age, and that lit a fire under me. I realized that I wasn't going to be a cute kid forever and that my dad's ticket plug wasn't gonna last forever," Levine said.
Though getting free tickets as a kid might have been Levine's gateway into the nightlife industry, it quickly became his passion. By age 14, Levine was handing out concert flyers at the Old Redmond Schoolhouse Teen Center and the Kirkland Teen Center. By 19, he had started talent buying and event production. And throughout his 20s, he worked nearly every role imaginable in various Seattle nightlife venues.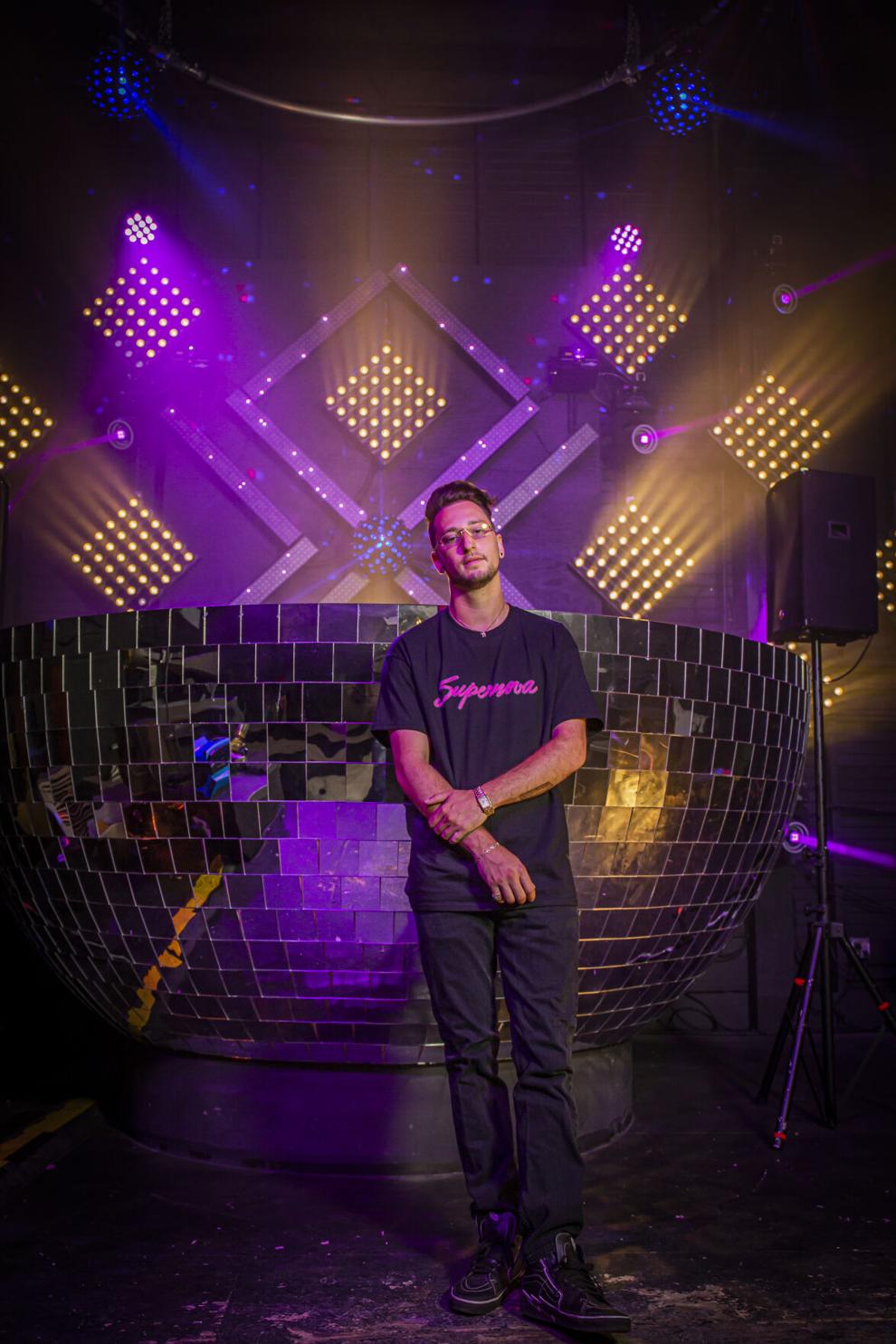 At age 30, Levine opened Supernova, located in Seattle's SoDo neighborhood, in 2021. (Supernova was slated to open in May 2020 but was postponed due to the pandemic.) After spending almost half his life working in various clubs and venues, Levine said Seattle deserved a new arts and entertainment spot — especially one that meets the needs and values of its guests.
"I got tired of seeing a DJ booth inside four walls. I got tired of working with managers and venue owners who don't care about the arts and only care about the bottom line. I got tired of working in spaces that said they are for everyone and welcome everyone but (are) not actually representing that through their core principles and values," Levine said.
Levine said he's taken everything that he didn't like about nightclubs and has done "the exact opposite."
"I want Supernova to be an incubator for Seattle's arts and entertainment by going above and beyond in our entertainment value production and customer service," he said. "I designed Supernova to be the nightclub and arts and entertainment venue that Seattle deserves, and our mission from inception has been to create a safe space for women, BIPOC, and LGBTQIA+ communities through representation in its programming and staffing."
In Levine's eyes, a night at Supernova is art consumption; everywhere you look has an art installation, and everything you consume is art-based. Levine stressed that Supernova is not just a dance club or a nightclub: it is an arts and entertainment venue. "I wanted to do something where everything is art," he said.
In terms of entertainment, nothing is really off the table, and it's all local. Whether featuring aerialists, roller-skate dancers, drag queens, live musicians, DJs, magicians, or bongo or saxophone players, almost anything goes.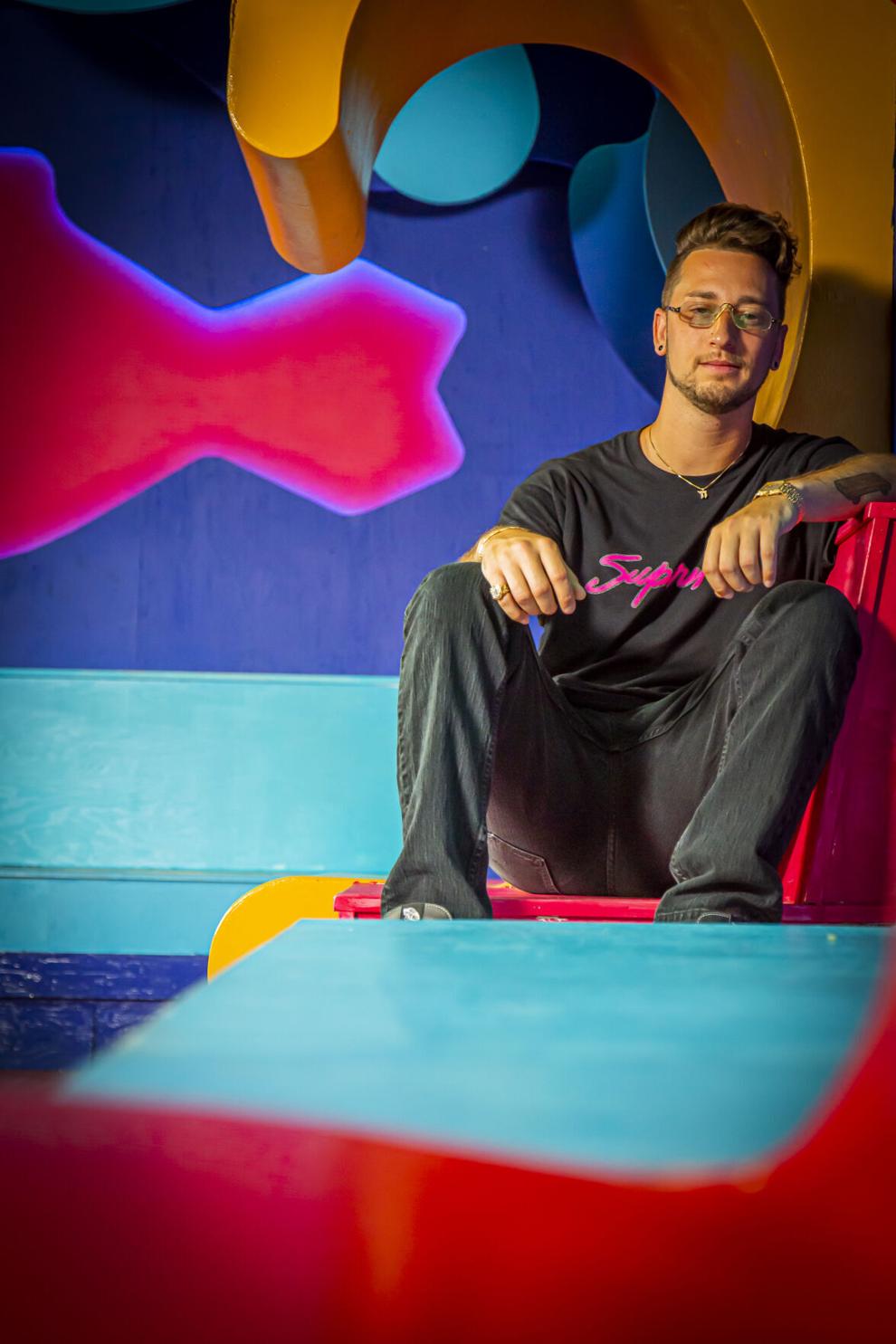 And it fits with Supernova's eclectic aesthetic. Upon entry, guests are led through a mirrored hallway decked with color-changing lights (synced with sounds) to a defunct 7-Up soda machine that functions as a door to a bar (which is outfitted in a Volkswagen bus front with operational headlights). A staircase connects to a 1960s psychedelic-inspired black and white swirl-designed floor and a stage supporting a giant disco ball-turned DJ booth and enough lights to power a venue triple its size. The disco DJ booth is one of dozens of disco balls throughout the club. There is even a disco ball bull's head mounted opposite a glittery pastel-colored flying Pegasus. And for those wanting to take a break from dancing, there's a cubism-inspired multicolored lounge, a few free arcade games, and a payphone that doubles as a photo booth.
"It's like a queer Disneyland for adults," Levine laughed. "Everyone is equal here, and so it kind of has a queer energy, but it is truly for everyone … it allows everyone to let their guard down and just be themselves."
To ensure guests feel welcome and safe, Levine has implemented a zero-tolerance policy for harassment. Guests who are reported will be escorted out.
Friday and Saturday nights are Supernova's busiest days. "Thank God It's Friday" shows feature drag queen performances and vocal dance house anthems of the '90s-'00s. "It's a little bit more pop, a little bit more Top 40-oriented on a Friday night versus our classic disco on a Saturday," he said.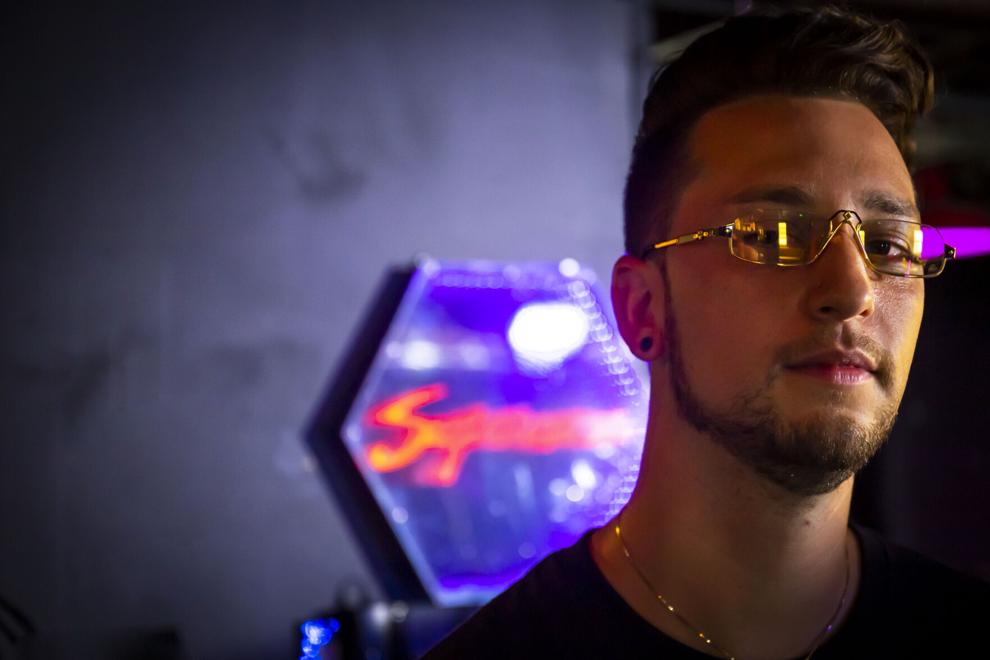 Other days of the week, though, are open to private events and parties. Supernova has been the host to charity events, birthday parties (even kids' birthday parties), weddings, corporate events, movie screenings, and workout classes. Levine said he wants Supernova to be part of the community and wants the space to be fun and accessible.
Despite Supernova's delayed opening, Levine said people have welcomed it with open arms, and he's excited for Supernova's future. "We're on the verge of a cultural revolution, kind of an arts and entertainment renaissance," he said. "People are drawn to the fun and the spectacular when they need a safe space to be who they are … to be free."