Upon entering the Men of Change: Power. Triumph. Truth. exhibit, currently hosted by the Washington State History Museum, you are immediately immersed by names and faces of powerful African American men, all who have helped to improve and transform the culture and history of our country.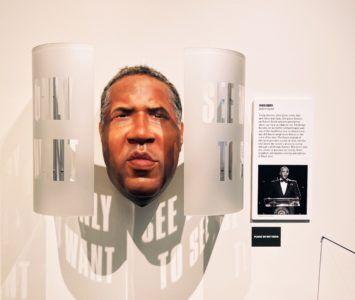 From recognizable names such as Barack Obama, W.E.B. Du Bois, and Kendrick Lamar to various others, there is inclusion of not only powerful historical figures, but also current men of influence. Along with these influential faces and accompanying quotes, the exhibit features pieces from twenty-five contemporary artists. Beautiful works of original art can be found throughout, including paintings, sculptures, photography, as well as video art, serving as a parallel between history and today.
"I want every African American kid in the city of Tacoma to go see the exhibit," said Mayor Victoria Woodards. "I want them to see themselves and I want them to change the story they tell themselves about themselves."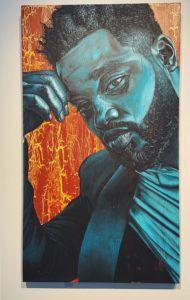 Made possible by Ford Motor Company Fund, the Men of Change traveling exhibit begins within each city it passes through with a grassroots initiative called "Men of Courage," launched in 2015. Men of Courage brought to Tacoma a leadership forum where 25 African American men within the community met with various leaders and influencers to help them with personal branding, leadership, and economic stability.
Along with the leadership forum, Men of Courage also brought to Tacoma it's barbershop challenge. "The challenge centers on a keystone in communities — the African American barbershop — and encourages shop owners to utilize their existing foundation for community conversation as a launch pad to turn those ideas into community outreach."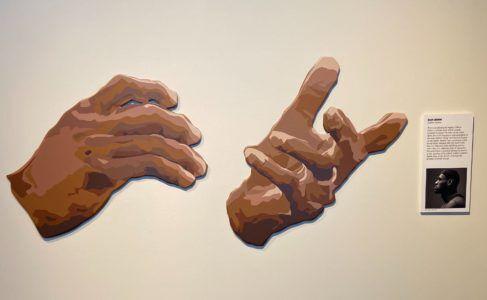 Tacoma's Barbershop Challenge finalists included Hasani Frederick, owner of Legends
,
as well as Eric Upchurch, owner of Goodfellas253
.
The two barbershops will hold community outreach programs twice per month over the next two months, designed to inspire conversation and economic mobility within the African American community. Ford Fund will determine the grand prize winner on March 20, and award one of the barbershops a $10,000 grand prize. The second place finalist will receive $5,000 to donate to their chosen non-profit organization.
This Smithsonian traveling exhibit will be on display at the Washington State History Museum until March 15. Another associated program, the Local Men of Change Awards, hosted by the Washington State Historical Society and Tacoma Urban League, will be held on February 29 at 6:30 p.m.
For more information on the exhibit and its associated programs, visit this website.