We're all living through it right now: the growing pains of adversity, change, and uncertainty. The picture of this year — and likely the years that will follow — has been drastically different than what we anticipated when we first rang in the new decade. Meet six Women to Watch who continue to lead and shine.
Photos by Brooke Clark of Studio B.
These six women are examples of the myriad ways that adversity begets opportunity, and how our best-laid plans are often not the ones that transpire — and that we're often ultimately better off as a result. A freelance writer did not plan to write a book about female athletes breaking boundaries throughout history, but she did. A local mother didn't expect to be a key player in building and growing one of East Africa's most reputable schools for young women, but she is. And a Black girl growing up in a chaotic household who almost dropped out of high school did not plan on becoming a CEO and political leader, but she has.
The process of growing through life's unexpected upheavals is never easy, and it is rarely comfortable. But these seismic shifts also can act as a call, of sorts, to do something bigger. This year's Women to Watch certainly answered that call, underlining the beauty that can bloom out of that gray, in-between area in which so many of us now find ourselves. And they remind us: We can answer, too.
---
Tori Dunlap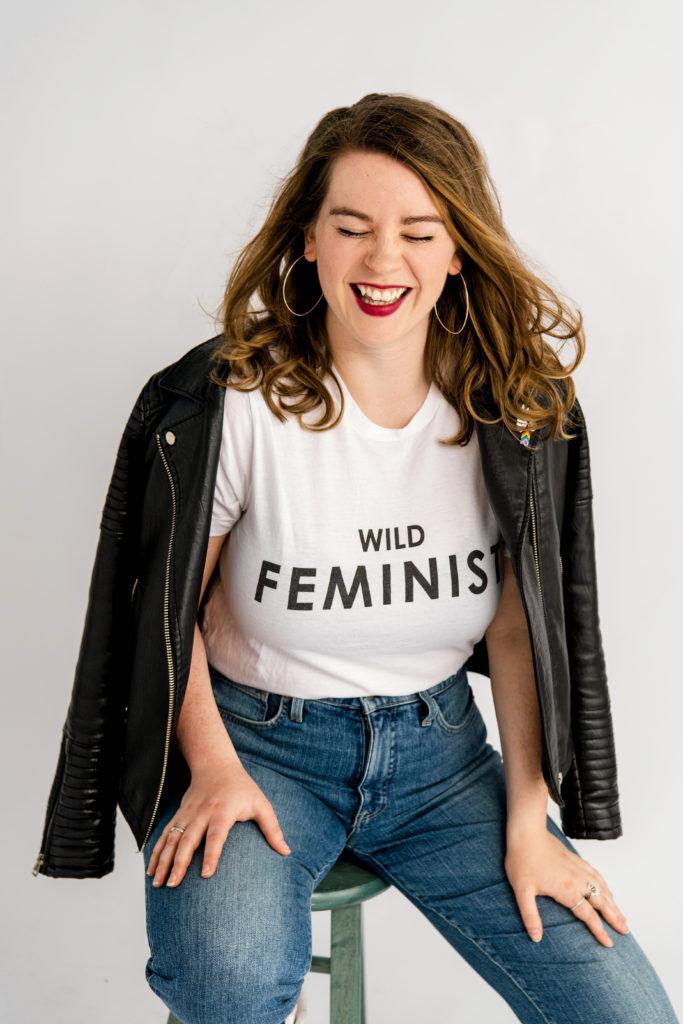 Born and raised in Tacoma, Tori Dunlap is a viral sensation who's made national headlines on platforms like Good Morning America, Forbes, and New York magazine. How? Well, she's managed to save $100,000 — a feat she attributes in part to a strong financial education and a ton of hard work, including the business she started at the age of 9 to save for college.
"I knew the business thing was rare," Dunlap said, speaking of the vending machines she owned until she sold the business at 20 to another business-minded 10-year-old also named Tori. "But I graduated college thinking, 'OK; everybody knows what's going on with their credit cards, how to negotiate their salary, how to invest, what their retirement options are.' And, of course, I realized very quickly that that wasn't the case — and especially wasn't the case for women and minority groups."   
Once she decided that she wanted to save $100,000 before she turned 26 — and especially once she had announced it publicly in September 2019 — Dunlap said the major strategies she buckled down with to save were negotiating her salaries at least 10 percent higher than the original offer, putting 27 percent of her paycheck into a high-yield savings account, and coming up with a budgeting method that "doesn't make me want to die."
A big factor of her success, too, Dunlap openly acknowledges, is privilege: She graduated from the University of Portland without debt, thanks to her multiple jobs and scholarships, as well as her parents' ability to assist her financially. But in starting Her First $100K and quitting her corporate job — now speaking around the country about finance and budgeting, giving free tips to her near-30,000 Instagram followers, and leading workshops and courses on personal finance and salary negotiation — she has been intentional about crafting advice for those of all socioeconomic backgrounds, because, she said, "With privilege comes responsibility." 
"I really believe that having a financial education is a woman's best form of protest," Dunlap said. "We have to fight back against the systems that keep us from progressing — and the more we are financially educated, the more options we have. The more we can choose how we want to exist in this world."
How did Her First 100K grow from a side hustle into your full-time gig?
I did marketing in my day-job for almost five years and started growing what turned into Her First 100K on the side over about three years. I realized as I was having more and more of these conversations with women about money and about the fact that we're at a severe disadvantage when it comes to personal finance. And, you know, that affects every aspect of our lives: our relationships, our careers, our families, the age at which we're able to retire or buy a house or have children. I realized that this is what I love to do — and I really do believe that I was put on this Earth to fight for women's financial rights. So, I grew Her First 100K to the point where I was able to take it full-time in November 2019.
What are some of the ways you see women being shut out of the financial sector?
I hear a lot from clients about fathers educating their sons about the market, but not their daughters. We've been told that talking about money is largely taboo — it's tacky to talk about money, and especially for women, right? We're told it's just not our place: Look at Wall Street, the epitome of the financial sector. It's full of masculine symbols — the bulls; the bears; and, yes, the ball drop — and the majority of people who work on Wall Street, of course, are men. So, we've been told from a very young age that handling the money is not for us, and we carry a lot of shame around money. We feel shame if we don't have enough, and then ironically, we feel shame if we feel like we're doing well.
That's why we need to have more of these money conversations. Because money affects every aspect of our lives. And when we have money, we have freedom — to get out of the apartment, because we don't want to live with our partner anymore; to leave a toxic job; to take a vacation; to retire early; to donate to the causes we believe in; to start a business.
My mission in life is to get more money in the hands of more women so that they can not only make more money but keep it and grow it as well.
As we try to normalize conversations about money, what do we need to make sure we're not missing?
I think we can't have conversations about money and not talk about the underlying factors of gender, race, disability, and sexual preference — all of these different things are important to include because based on these things, money affects us very differently. On top of the wage gap, there's the opportunity gap, where women either wait longer to invest or don't invest at all compared to men; there's also the fact that women live seven years longer than men do. So, just on that those facts alone, we have to have different conversations about how we manage our money and how we invest. And if you have a disability, if you are gay or transgender, you're going to have a different money experience than someone who's a straight white male, and we have to have that conversation. And unfortunately, we're just not having it.
Having taken the leap into full-time self-employment less than a year ago, what would you say you love most about the work you do?
I have women from all over the world calling me every day to tell me that I'm changing their lives, which is absolutely phenomenal. And I really feel like this is a movement that myself and many other women and people who identify as women are leading — a movement of financial feminism, of fighting the patriarchy through this financial education piece. So, I mean, it's utterly changed my life. I majored in communication and theater in college, and I did not at any part of my college career think that I would be educating women about money as my full-time job. But once I got into it, I was like, "Oh, I was born to do this." It's been an amazing experience that has not been without its challenges. But it's been so, so worth it.
---
Haley Shapley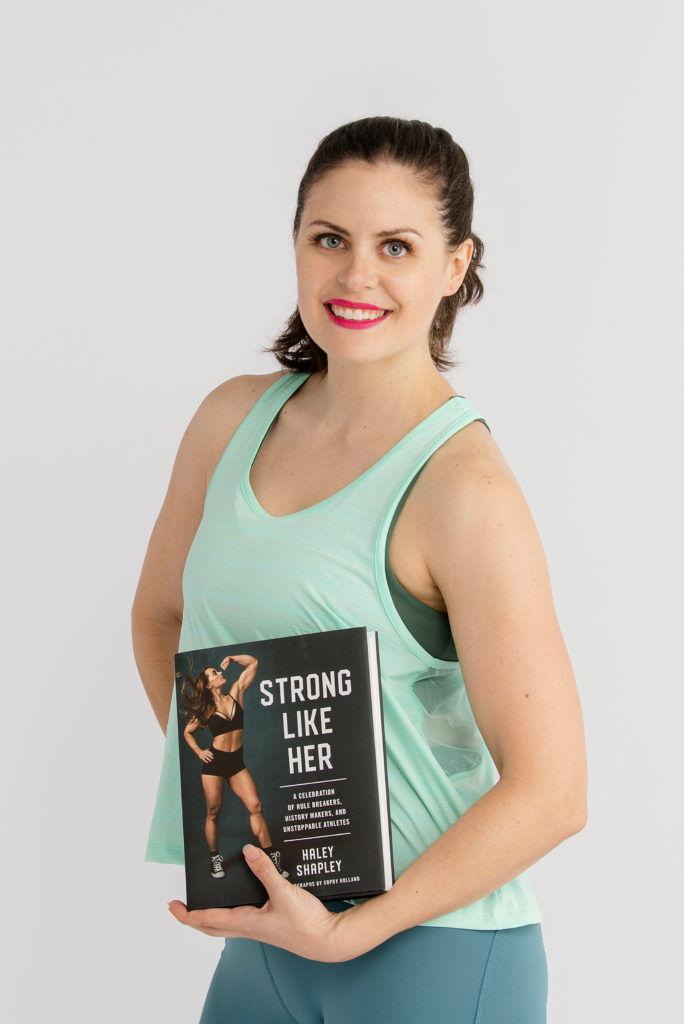 Washington native Haley Shapley has built a career on magazine journalism, setting out as a full-time freelancer in 2009 and writing pieces for such publications as the Saturday Evening Post, Rachael Ray Every Day, and SELF. In 2017, Shapley signed up for a bodybuilding show — the Tanji Johnson Classic — which proved to be an intense process, including nine months of training and programmed eating.
In doing so, Shapley of Seattle found herself wanting to learn more about the women who were lifting weights when it was much less acceptable for them to do so — and who paved the way to make it possible for women like her to pursue such competitions today.
But when she started to read about the history of fitness, she was dispirited in how little information she found dedicated to women.
"In these books, there would only be a few pages in each chapter that were about women," the 36-year-old said. "I knew that couldn't be the whole story. There hadn't been a holistic look at women and physical strength that was targeted at a mainstream audience. So, I started digging."
What she discovered in her research both shocked and motivated her to dig deeper — and this process, originally sparked by a personal curiosity, culminated in her first book. Strong Like Her released on April 7 and pays homage to female athletes of past and present who have shattered expectations and pushed the envelope. The women featured in Shapley's book are the women who have made space for athletes like Shapley, who in turn is empowering more women through writing that celebrates and normalizes strength everywhere.
What compelled you want to research women in sports once you were training for the bodybuilding company?
It was interesting to me that some people were really excited about it and asked me for details about my training process. But other people were really concerned that I might change my body in a way that wasn't attractive — that I might get too big or do something that wasn't safe. We still have these ideas about what women should look like and what is an appropriate activity for them, even though we've come so far in our ideas about a woman's role. I knew I wasn't the first woman to have ever picked up a barbell. I wanted to learn about all the women who were lifting early on.
What did the process for writing the book look like?
I read so many books at the library — biographies of athletes, fitness histories — and interviewed more than 40 people. I went to a research library at the University of Texas that focuses specifically on strength sports and I just tried to find the stories that I thought would resonate with people, or that would make people say, "Wow, I didn't know that happened." I also traveled, once to Los Angeles, twice to New York for photo shoots, to Tacoma for a taping of American Ninja Warrior, and to Iceland to run in the Spartan Ultra World Championship.
What is one of those stories that particularly resonated with you?
In the 1870s, there was a woman named Madame Anderson, and she was a pedestrian, which was a spectator sport back in the day, where people would walk for a really long distance to accumulate a certain number of miles in a certain amount of time. She made her debut in New York by walking 2,700 quarter-miles in 2,700 quarter-hours. So, she would walk however long it took her to walk a quarter-mile and then rest for the remainder of that 15-minute block. This took almost a month, and she didn't sleep for more than a few minutes — when the next 15 minutes hit, she had to start walking again.
She originally tried to do this in what is now Madison Square Garden, but the owner said no, that no woman could do it. So, she had to do it on this tiny track in Brooklyn. And she did it to show women that they could achieve more than they thought possible. At the time, people weren't even sure if walking was a good idea for a woman — it was thought to be too strenuous. And Madame Anderson proved that wrong.
What was something you learned in your research that surprised you?
There was so much that was surprising. One thing was the first intercollegiate women's basketball game happened in the late 1890s — Stanford won, and it was this huge point of pride. But Stanford and many other colleges discontinued sports for women shortly after that, and they didn't come back until the 1960s. For young women growing up today — anyone who grew up after Title IX passed — I think it's easy to forget that it wasn't that long ago that women didn't really have many opportunities to be athletes.
How do you hope the book will impact your readers?
I hope that it gets people to think about strength in a different way — not just as a luxury to people who have time to go to the gym, but as a fundamental human right and something that has really impacted history in ways that they might not have realized. I think that people who already love sports will enjoy it, but it's meant to be a cultural history: You don't have to know what your bench press PR is in order to enjoy it; you don't have to have played sports growing up to enjoy it. It's about women and history. You don't have to be an athlete to read it and take something away.
---
LaEisha Howard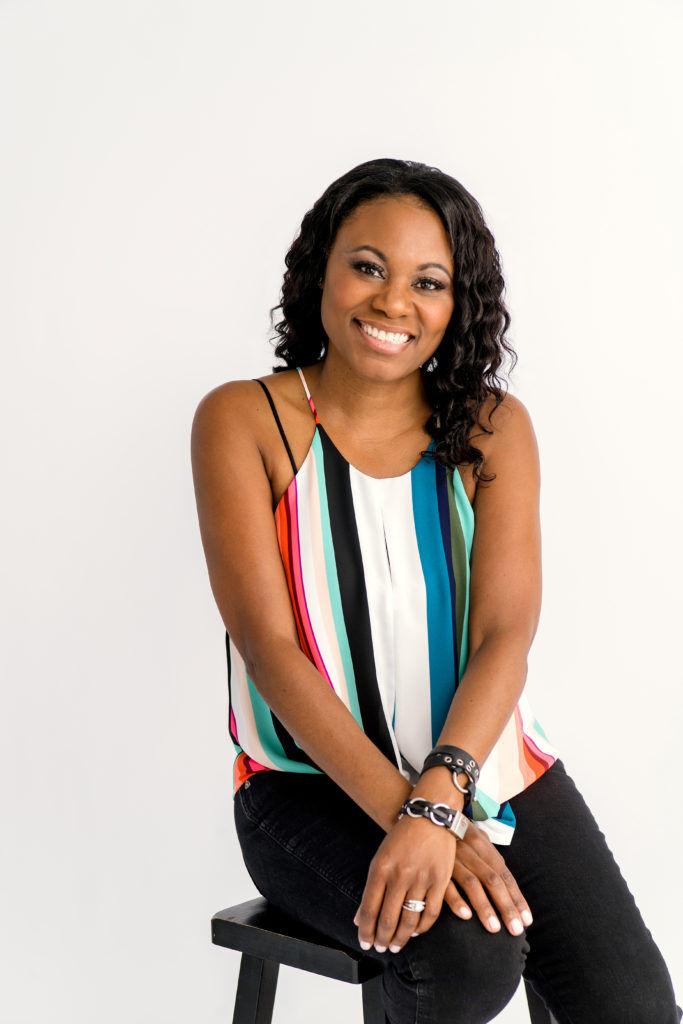 LaEisha Howard of Newcastle has always been passionate about inspiring those around her. An author, speaker, human resource director, and entrepreneur, Howard has been described by her peers and clients as a thought-provoking visionary and a life coach. Her self-published book, Fill Your Tank: 100 Daily Affirmations of Inspiration and Reflection, has become its own movement, inspiring people to take ownership of their lives, particularly by practicing daily self-care and setting healthy work-life boundaries.
The movement began as a personal one, Howard said, when she began writing advice to her daughter and started reprioritizing her own mental health in the scope of her work. 
"I had my daughter when I was 23, and I always knew that I wanted to write a book and that I had this entrepreneurial side of me, but I had to make sure I could provide for her," Howard said. "I had a very progressive career in human resources, and I'm very fortunate for the opportunities I've had, but around 2019, I was burnt out — I couldn't eat, and I couldn't sleep."
At the same time, Howard's company went through a huge merger and acquisition, and she had to lay off close to 200 people. "There was a shift in me that drove me to re-think how I wanted to continue doing the work I love within the HR world and still find balance without the excessive burnout," she said. "Now I lean into how I feel when I'm doing what I love — it recharges me. But I had to sit down and have that conversation with myself first."
After the book's 2019 publication, the Fill Your Tank brand has expanded into workshops, a podcast, a product line, and a blog, and Howard has since taken on new projects, including writing a memoir, which she said has been "a process of transforming a lot of personal pain and coming out the other side through self-care and work."
She also is the co-founder of Threads of Change, a nonprofit organization that helps underprivileged youth gain a sense of positive self-image by giving them free access to new clothing, shoes, and haircuts.
You've talked about how Fill Your Tank started with you writing advice for your daughter that turned out to have a broader appeal. For this new project, you're writing more directly about yourself. Has that been a difficult switch to make?
It has been difficult in that it requires me to be much more vulnerable. Writing a memoir, you're putting all of yourself out there: Whether it be my divorce with my daughter's father,
remarrying my wife years later, navigating interracial relationships, generational trauma — there's just all these eclectic elements, and the hardest part about the writing process has been pulling all of those together.
What's your approach for embracing the power of positive thinking without repressing or turning away from those very real and difficult parts of life?
I think my approach is transparency. Just being able to say: "You're not alone in this." We all struggle; we just don't all talk about it. Relationships aren't always easy, work isn't always easy, me managing a corporate career, being an entrepreneur, and a single mom — that's a lot! But this is where we're at today, and more people need to talk about it.
From the outside, you very much seem to "have it all." But there's a lot of invisible and emotional labor that comes into motherhood. How do you grapple with that?
My daughter, when she was younger, would always say, "But I never see you cry!" And I always said to her, "You probably saw me cry. You just didn't see me break down because by the time you came in the room, I'd already gotten myself together." I've had to tell her it's OK to cry, because the more you deny yourself of that, the more you're just going to sit in that space. So, what I've had to realize is how to carve out that space for myself, whether it's going out for a run, taking a digital detox, going on a long drive, or sometimes it's just having that good cry.
How can you tell when you've reached your limit and you need to take that step back?
When I'm tired and I am just giving one-word responses, that's when I know I've reached my max. Even with some of the fun things! I love hosting; I love having friends over for wine night, but I'm an extreme introvert, too, so it zaps me. Sometimes I'll just get up in the morning, have coffee, and just sit there and be very still with my thoughts. It feels kind of daunting because you're in your mind so much, but really that's the best place you can be, because you can really look at yourself and ask yourself what you need.
You have a lot of autonomy in your career now, with your own consulting business and managing the Fill Your Tank brand. How can we advocate for ourselves and our boundaries when we're just starting out?
I think a lot of it is goal setting and asking yourself, "How do I want this to look?" If it's something that can wait, let it wait. When you're out with your friends and you see an email notification pop up on your phone, you have to tell yourself, "I can look at this later." At a certain point, you just have to decide how much you want work to plague you. Because if it gets to the point where you're so stressed you can't even look at your inbox, you'll never be free.
---
Traci Schneider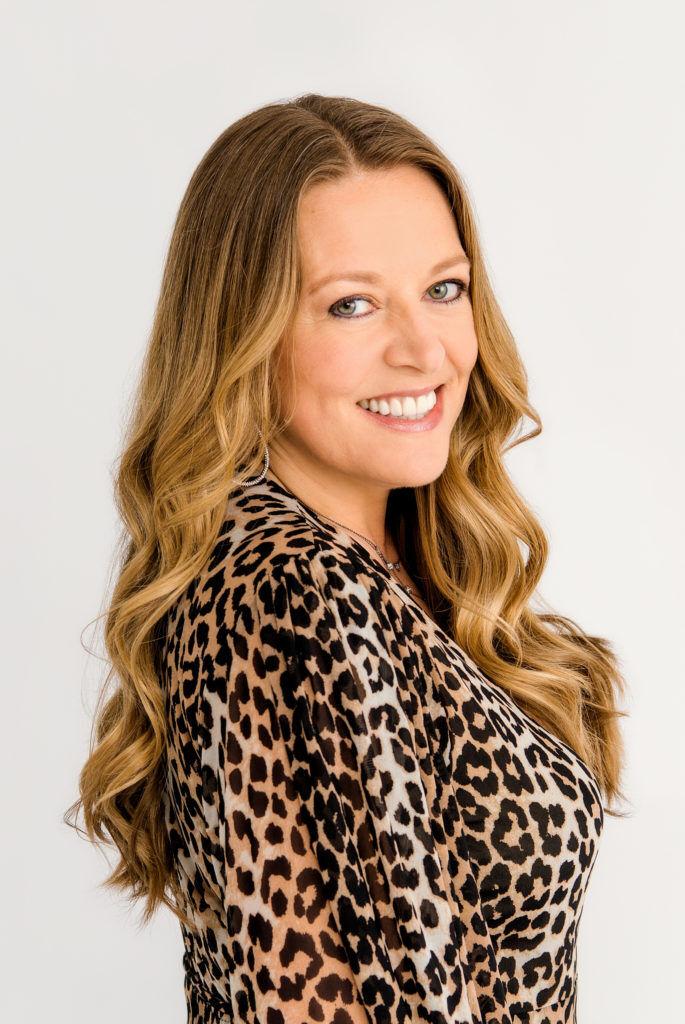 As a first-time parent, Traci Schneider wasn't sure what to expect. She chose to leave her career in marketing to stay home with her son, Ben. But when Ben was just over a year old, Traci and her husband, John, started questioning some of his behaviors.
"He just wasn't connecting like the other kids; he wasn't as engaged as we thought he should be," Schneider said. "And he was having these massive meltdowns that would last for more than two hours — every time we were out in public, I needed to have an escape strategy."
It was almost two more years — during which Schneider gave birth to another son — before Ben had his diagnosis: autism.
"Getting the diagnosis was really hard. It was a really challenging time," Schneider said. "But it was also such a relief to know what was going on. We could jump into action and figure out what we needed to do to help him."
At the time, the family lived in Wisconsin, which Schneider said had a robust statewide plan that supported the needs of people with autism. But when they moved to Washington state in 2012, after John landed the job as general manager of the Seattle Seahawks, the Schneiders realized both that the state did not have the same support network — there wasn't anything in place to financially assist those with autism — and that they had the resources to build one themselves.
"We were suddenly in the position where we had the means and the platform to make a big difference in the community — it was our opportunity," Schneider of Newcastle said. So, in 2012, the Ben's Fund Grant was set up to assist kids with autism and their families in whatever way applicants need assistance. Money for the grant is raised through donations, bidding on Seahawks items, and an annual fundraiser, and Schneider said they are grateful to have never had to turn anyone away. In recent years, the grant has even expanded to include young adults with autism, paralleling their experience with now-18-year-old Ben.
What did life look like for your family post-diagnosis? What support systems did you really need to lean on?
Having an action plan — that's the hard part. You know, the doctor, she was basically like, "I really think he could still potentially go to college." And that was about it.
We didn't know what to do for him, so we started researching. Talking to other parents was a huge resource for us, because then we could learn what they were doing. But it was really just doing a ton of research, making a ton of phone calls, asking a ton of questions. It was hard, but thank goodness, we made it.
He just turned 18, and he (graduated) with a Washington state diploma. Which, you know, back then, we didn't know if that was going to happen for him. With his history, as a kid, he wasn't communicating with us; he'd just repeat what we said. And now, I get to have all these intellectual conversations with him. And that was a very slow, very trying, very hard progression to get from there to here.
What were the steps that helped to facilitate that progress?
He had five and a half years of intensive applied behavioral analysis therapy. We had therapists at our house for more than 35 hours a week. And we had a team of people who would come over and work with him in our house. I had to be there at all times. We were working on social, behavior, everything. But you know, he did it: He's the hardest worker I know. There's been so much that's been expected of him.
How did you navigate some of the financial obstacles that come with having a kid diagnosed with autism?
We were very fortunate to be located in the state of Wisconsin when Ben was diagnosed, because Wisconsin state supported the group that did applied behavioral analysis therapy. So, we were really lucky. John had a decent job, and we could pay for what we needed to pay for. We could restructure our finances to do that, but I got to know many families who could not do that.
In what ways do the grants benefit the kids who receive them?
Equipment is a big one — all kinds of equipment, whatever the parent says they need or ask for. We trust that the parents always know best. We provide a lot of material for fences for families, door locks because kids with autism have a hard time understanding safety and will try to take off. Car seats, summer camps, technology, swimming lessons, service dogs, noise-canceling headphones, therapy. It's a huge scope of things because each kid needs support in a different way, and we're able to help out with whatever they need.
In 2018, we launched young adult grants — before that, we were offering grants to kids through the age of 18. Well, we had extra money, and we didn't ever have to turn anyone away because we didn't have money for them, which is an incredible place to be. So, we decided we were going to expand and help more people through that transition stage and give grants to young adults between the ages of 19 and 23 as well — a natural progression for us, since Ben is nearing that age. That money is used for education, job skills, job training, life skills, and social skills.
---
Suzanne Sinegal McGill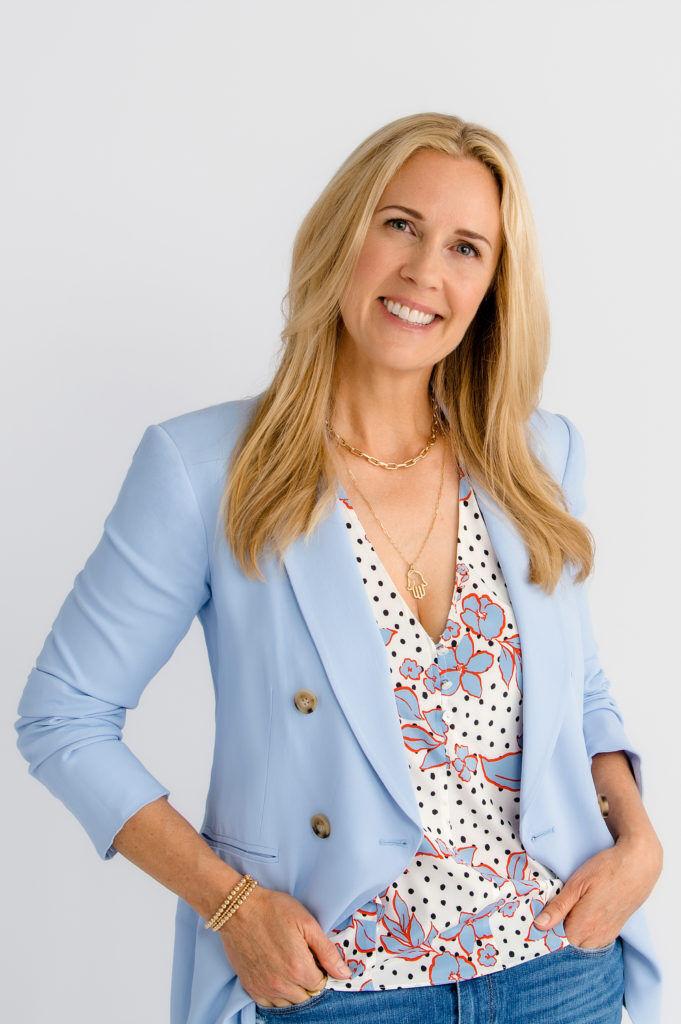 Thirteen years ago, two mothers of young children talked gratefully to one another about the educational opportunities their kids would be able to access throughout their lives simply by the luck of where they were born. Both Bellevue residents, Suzanne "Soozi" Sinegal McGill and Shalisan "Shal" Foster recognized the power of education and the necessity that all children have access to it.
"Education should be a human right," said McGill, who at that time had done philanthropic work in her own Seattle-area community, including work for her kids' schools and at the Seattle Children's Hospital. "And unfortunately, in so many places in the world, that's not the case."
The more the two women spoke about it, the more they began to form hazy ideas of ways they might be able to support educational efforts in a place that needed it. The two cast a wide research net and discussed options, like buying computers and supporting a technology center in a school overseas.
What came out of it, however, was much bigger.
"I went on my first trip to Rwanda in October 2007," McGill said. "I had been there for a different reason, but I came back from that trip so moved by where the country was 14 years post-genocide." In 1994, the Rwandan genocide, which took place during the Rwandan Civil War, left between 500,000 and a million Rwandans dead, devastating the country. "Rwanda was trying to redefine itself as something independent from the genocide — to really create growth and prosperity and dignity for its people."
McGill and Foster wanted to support educational efforts that could help Rwandans move closer toward that future version of the country, and so they returned together in 2008 to discuss with local leaders how they might add value to the education sector.
"We met with a number of local leaders, including the Minister of Education, leaders of the Catholic and Anglican churches in Rwanda, and other NGO leaders doing work in Rwanda to listen to the need, and determine where we could align with the country's vision for growth and make impact," McGill said. And what they learned was that the need was greater than a computer lab — that the biggest need was really for a secondary school that educated kids, and especially girls, beyond the sixth-grade level.
And so, that's what they dedicated themselves to. In 2008, McGill and Foster founded the Rwanda Girls Initiative, a nonprofit that made possible the establishment of the Gashora Girls Academy of Science and Technology — an upper-secondary girls' boarding school that today enrolls 275 of the country's top-performing female students and has graduated 621 women since it first began offering classes in 2011.
Why focus on educating young women?
In those early conversations with leaders in Rwanda, they asked us to focus on girls' education. Leaders in Rwanda recognized then that their adolescent girls were at a disadvantage, and they recognized that in achieving their development goals, leaving out women would be detrimental to the country. For every year of secondary school that a girl receives, she increases her differential income by about 20 percent, gets married later, has fewer children. There are so many benefits to educating women.
What kind of barriers are you able to remove through the Gashora School?
A lot of young women in Rwanda do not have access to healthy meals or health care; they have to go home and do hours of chores before they're able to start their homework, and they may not have access to electricity. In a boarding school setting, we're able to control and hopefully eliminate as many challenges as possible. The school enrolls the most talented girls from across Rwanda, regardless of the family's ability to pay.
Educating young women is a very grassroots movement in terms of a country taking steps toward a better future, and yet you and Foster are both outsiders. How do you navigate and address this?
I think the fact that we didn't present ourselves as some kind of experts that were coming in with the answers is important. We knew that we needed to really listen to the people who did know where the need was and how we could add value.
When we started construction on the Gashora Girls Academy in 2009, we were told by many people that it would be good for it to have a community center — something that connected the school with the community outside of the school. So, that was the first thing we built. It's a shared space between the village of Gashora and the students — it acts as a basketball court, a space for performances and big ceremonies like graduation, a space for community meetings, and more.
We've really tried to listen to, consult with, and include Rwandans every step of the way. There have been so many amazing people, companies, and organizations that have stepped in to help us with different aspects of this. I always want the focus to return to those people, and most importantly to the young women around the world whose voices need to be amplified.
Let's talk about these women. What have they been able to accomplish in part thanks to their access to a rigorous education? 
Four of the students from our first graduating class finished medical school last year in Rwanda. We have had at least one student attend every Ivy League school in the U.S. Our alumnae are studying in 25 countries around the world and to date have earned more than $51 million in financial aid to attend those universities. They have excelled in nearly everything they are involved in: Our champion debate team won the all-African continent debate competition two years ago; girls have won national math and science competitions; they have created apps, one of which is an anti-corruption app that has garnered attention from the U.N.; they have started small businesses. Our basketball team has won district and national competitions, our Traditional Dance team has competed nationally, and we have brilliant poets who have competed successfully in national competitions. And that's just to name a few of these young women's accomplishments. 
---
Paula Sardinas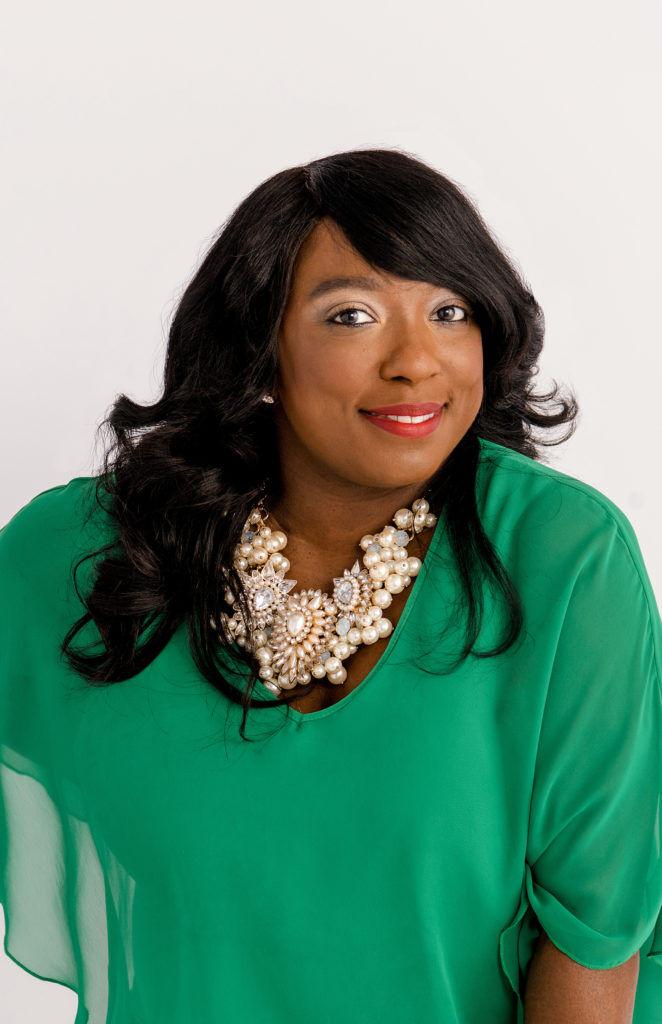 When Paula Sardinas was young, there weren't many opportunities that seemed available to her. Though she was an excellent student and hard worker, her experience growing up in a small town in Georgia without a lot of parental support — she grew up in a home where alcohol and physical abuse were prevalent, and her father died when she was young — made it difficult for her to imagine different circumstances for herself.
"I actually thought about quitting school because I wanted to stay home and take care of my younger siblings," Sardinas said. "And my mother prior to me had quit school."
Before she could, however, Sardinas' guidance counselor connected her with a mentor from Big Brothers Big Sisters — a national nonprofit that connects children in need with adult volunteers — and that relationship shifted her perspective of what it was possible for her to accomplish.
"My mentor told me that I had to have a different path," said Sardinas, who maintained a close relationship with this mentor until her death 30 years later. "No one had ever said to me that I could be successful. But she believed in me."
With that extra confidence and belief in herself, Sardinas has gone on to have an impressive and varied career, which has included working in engineering, banking, IT, financial literacy, and public policy — she even was involved in the Clinton, Bush, and Obama campaigns. The Federal Way resident is now the CEO of Big Brothers Big Sisters Puget Sound while balancing her work as a Washington State Commissioner on African American Affairs and her role serving on the White House Task Force for African American Affairs — all positions she uses to intentionally and strategically support Black and Brown communities.
You've had an extremely varied career. What are the values that have guided you throughout, and do you see a thread that connects it all together?
Everything I've done, it's been about people and about service — taking what I knew as a child and imagining, "How can I make things better?" I wanted to be in banking because I knew that Black people and communities of color didn't have access to credit. I didn't know anybody like me that was in banking — no other women, no other minorities. I spent my formative years as a private banker for what is today Wells Fargo. The same holds true for staffing. As a previous owner, it was not lost on me that if I wanted to see systemic change, I needed to be the person in charge of hiring. Owning a staffing firm allowed me to advocate for Black and Brown employees in high-level accounting and tech positions. And my ascension in politics was purely accidental. If I saw a law or policy I disagreed with, I would just go down and testify as a citizen, and I wouldn't go away until the city council changed it. And that's how I became a lobbyist. With everything I've done, someone gave me an opportunity, and I showed up and just did the work.
What does your work as Washington State Commissioner on African American Affairs entail? What do you focus on through that position?
I serve as the Commissioner on African American Affairs for South King County. I was appointed by the governor in December of 2019, and I bring together all of South King County to handle things like food insecurity, health care insecurity, and access to credit and capital for Black and Brown communities.
Can you speak more to the work you've been able to do around food insecurity?
Addressing food insecurity is definitely my passion. My husband and I started as volunteers at the Emergency Feeding Program (EFP) in December. We recently launched FMS Global Cares to (tackle) food insecurity in South King County, Tri-Cities, and Vancouver. Our partner, EFP, is the only African American food distributor in the West. When we started working with them, they were serving about 200 or 300 families per day. Since that time, the partnership has provided nearly a million pounds of food (during the COVID-19 crisis), with the heartbeat of that being to Black and Brown communities in South King County and Pierce County. Being able to use our platform and the relationships we've created with both Gov. Jay Inslee and the legislature has made a tremendous difference.
You've been politically involved throughout your life. How did that start, and what are you doing now?
My very first campaign I worked on, I was 20 years old, and I was a volunteer on Bill Clinton's campaign doing voter registration. That's how my political career started. I went on to work for Barack Obama because I never in my life thought I would see a Black person have a real shot for president. Under him, I started serving on the White House Task Force for African American Affairs, and I still serve on that.
Do you see your experiences with adversity as empowering examples for the people you now serve?
Absolutely. I think my story is important to tell Black and Brown kids because whatever it is you think you can't do, I'm here to tell you that you can. Kids empower me because they appreciate and value authenticity. They know when you are being real. I understand the school-to-prison pipeline, because my brother did 25 years in prison for selling drugs, so I can speak authentically about the War on Drugs. When a child feels embarrassed that they don't have lunch, I can tell them that sometimes the only hot meals I got were at school. I know about food pantries. I've had those experiences. I can tell children, "There is nothing you can tell me that will make me feel embarrassed or make me judge you, because there's no experience you're describing that I haven't already survived. You are not defined by where you start — and I'm here to be a vessel to make sure success is where you finish."