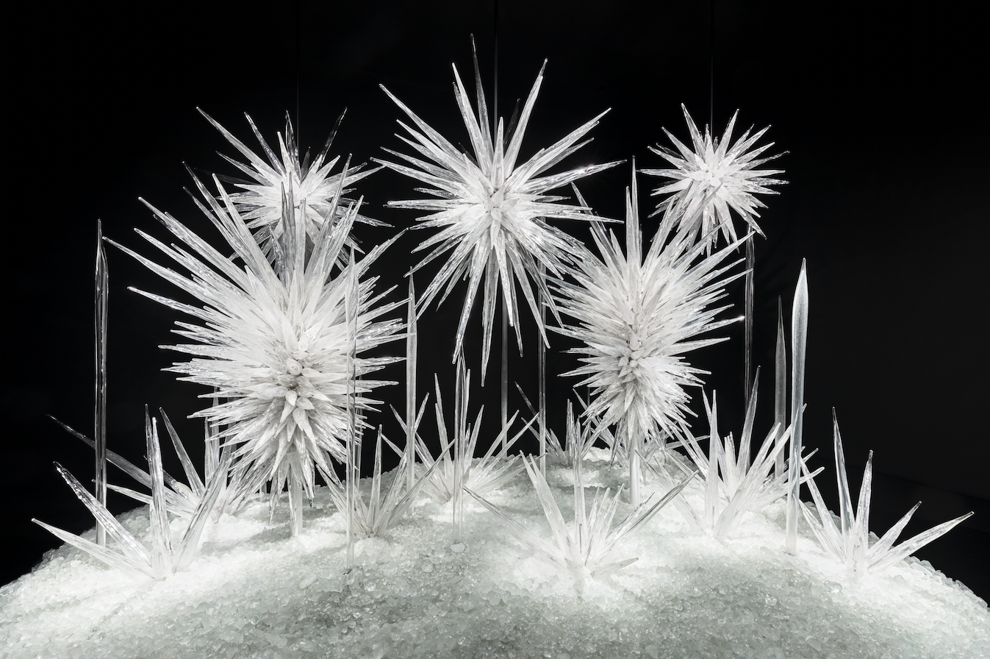 Ice. That's the simple yet powerful inspiration behind Winter Brilliance, which can be viewed — with a high-tech and innovative twist — at Chihuly Garden and Glass in Seattle through Feb. 28.
Emmy-nominated producer Terry Morgan, president of Modern Enterprises in Seattle, utilized video technology to illuminate color patterns and light effects choreographed to music to project onto the artwork. It is a new and unexpected way to experience Chihuly's art. Morgan also credits David Johnson, founder of Mind Opera of Seattle, as a partner on the project.
"Ice is one of my favorite materials to work with because of the way it interacts with light. It inspired me to create the icicle form," said artist Dale Chihuly in the release.
Winter Brilliance was created in 2015 for Barney's holiday window display at the flagship store in New York.
Winter Brilliance is included with the price of regular admission.