Forget all those preconceived notions you might have of what apartment life might look like for the 55+ crowd. (Warning: you might get a wee jealous when you get done reading this.)
GenCare Lifestyle at Point Ruston in Tacoma, 4970 Main St., is a vibrant 159-unit apartment building that is all about simplifying lives, and promoting health and, well, fun.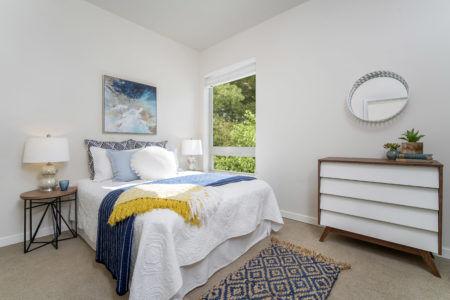 The community open house is from 10 a.m. to 2 p.m. on Jan. 21 and it is making retirement living look more like vacation.
The $55 million project began in 2017. Move-in day for the community's first residents is planned for early February. The apartments are currently 20 percent pre-leased. There are 135 active living units and 24 memory care units in the building.
"We're intentionally investing in what we call unlimited wellness. We've built our communities around four absolutely critical ingredients of a healthy, vibrant life — combining a healthy diet of whole foods, fitness, mental sharpness, and maintaining purpose in their lives," said GenCare founder Leon Grundstein.
There are five more GenCare communities in the area in Lynnwood, Renton, Granite Falls, Ballard, and Federal Way.
Leases at Point Ruston starts at $3,575 for a 430-square-foot studio; $4,575 for a 660-square-foot one bedroom; $6,300 for a 920-square-foot two bedroom; and $5,750 for a unit on the memory care floor. Those apartments are 550 square feet.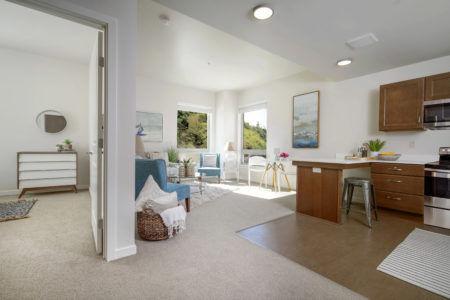 Rent includes more than just living space. It comes with perks including a personal chef for the community that prepares heathy meals fresh daily that can be enjoyed in the community dining room, even for community members with dietary restrictions.
There is a gym and pool, and access to a personal trainer, group classes, and activities. To keep the mind sharp, there are engaging activities and continuing learning. All the apartments come fully-furnished and health professionals will come to the apartments to treat patients when possible — they call this "resident centered care."
GenCare, a Puget Sound-based company that began 20 years ago, is one of the pioneers of creating an active lifestyle community for seniors.
During the open house in Tacoma, people will tour the community and see the apartments, meet the chef, and taste the food. They'll also get to meet the trainer and see the fitness area, and meet the onsite wellness team that will provide residents with a healthcare concierge.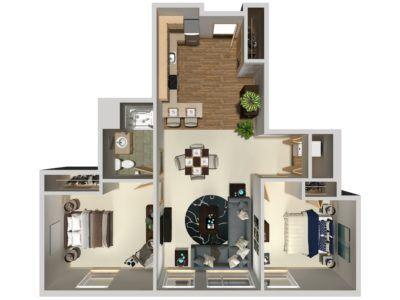 GenCare is partnering with MultiCare, DispatchHealth, Olympic Sports & Spine, and more to meet the wellness needs of their community. The vitality team will talk about brain health and the power of living with purpose.
"When you walk out the doors of our retirement community, you're stepping onto one of the Puget Sound's best waterfront pedestrian esplanades," said Ruthmarie Zimmerman, executive director of GenCare Lifestyle at Point Ruston. "It's great to walk here, but it's even better to live right on this wonderful community walking corridor. We're at the center of everything down here."
Members of the public are encouraged to RSVP for the event by calling 253.203.6460.