Every year, we poll our readers online over the course of several months, asking them to tell us about their favorite people, places, and things. The competition is fierce. Use this issue as an ultimate guide to the best of everything in the Sound Sound. We received thousands of votes and we are excited to finally reveal the winners. Congratulations and thank you readers, for helping us make this magazine.
---
JUMP TO:
---
Arts & Entertainment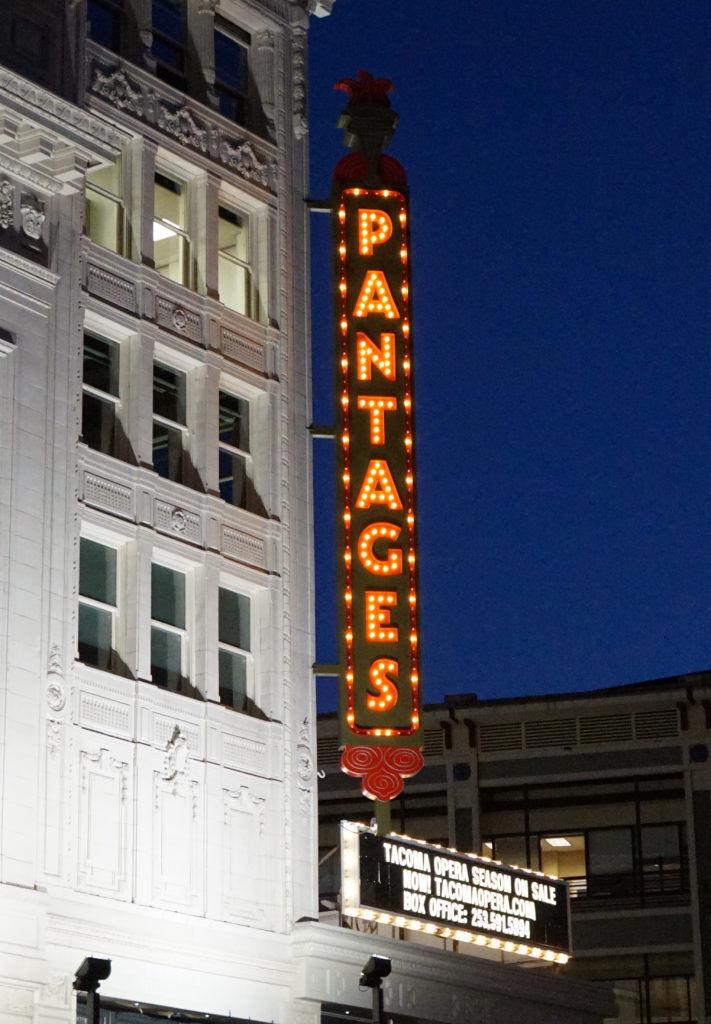 Live Theater: Pantages Theater
The heart and soul of downtown Tacoma, the Pantages Theater is a historical treasure as well as a venue. Founded in 1908 by Greek immigrant and vaudeville enthusiast Alexander Pantages, the theater is perhaps most well-known for its grand architecture — designed after an ornate theater in the Palace of Versailles. Tacoma
Movie Theater: The Grand Cinema
If you're a Tacoma local, then you know that The Grand Cinema is the best spot to see all those indie and arthouse films your cinephile friends are always talking about. With its array of events from the Tacoma Film Festival to its Oscar-viewing party and Weird Elephant film series, the Grand is a staple of the community and a central spot for arts and culture in the South Sound. Plus, the popcorn is really good. Tacoma
Casino: Emerald Queen Casino
Looking for the perfect "staycation?" The EQC has you covered. The Puyallup Tribe's casino (the largest in Tacoma, with another location in Fife) offers hotel rooms, table games, video slots, multiple restaurants, and a nightclub with live entertainment. Tacoma, Fife
Local Radio Personality: Jubal, of the Brooke + Jubal Show, 92.5
Everybody has that special thing that helps them weather the drudgery of a morning commute. For many, it's local radio hosts Brooke and Jubal, of the Brooke & Jubal in the Morning. Covering pop culture, dating advice, and wacky world news, this show has something for everybody. Bellevue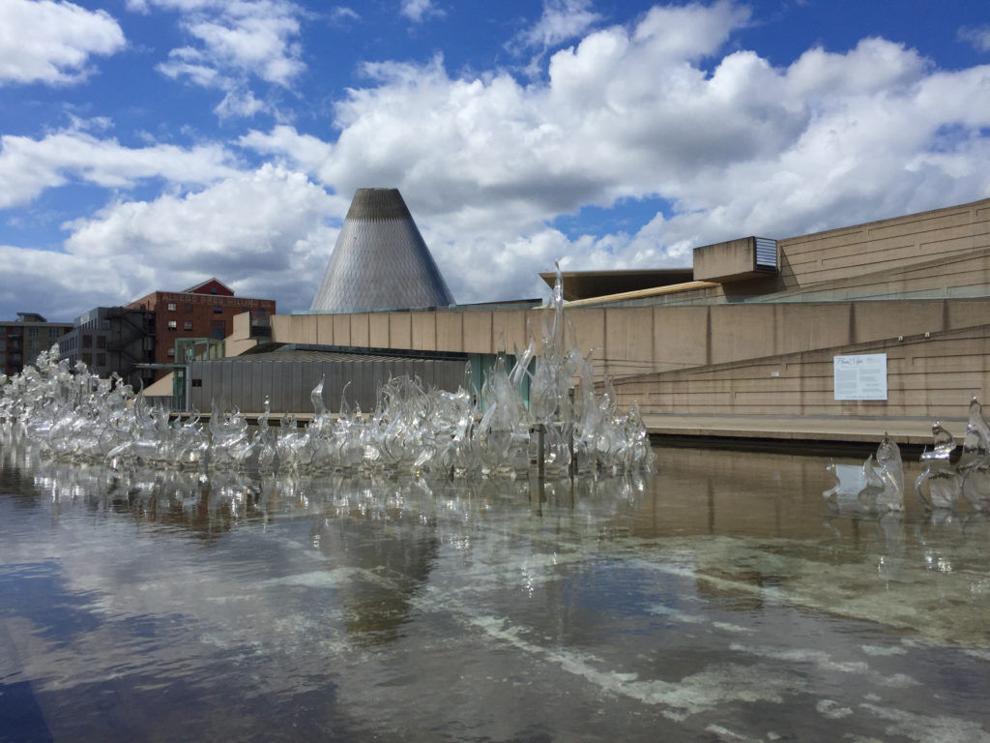 Museum: Museum of Glass
For more than 16 years, the Museum of Glass has made quite the reputation for itself, hosting engaging artist residencies, organizing national traveling, and creating unique hands-on experiences for visitors, all while building a growing permanent collection chronicling the development of modern and contemporary glass. Tacoma
---
Businesses & Services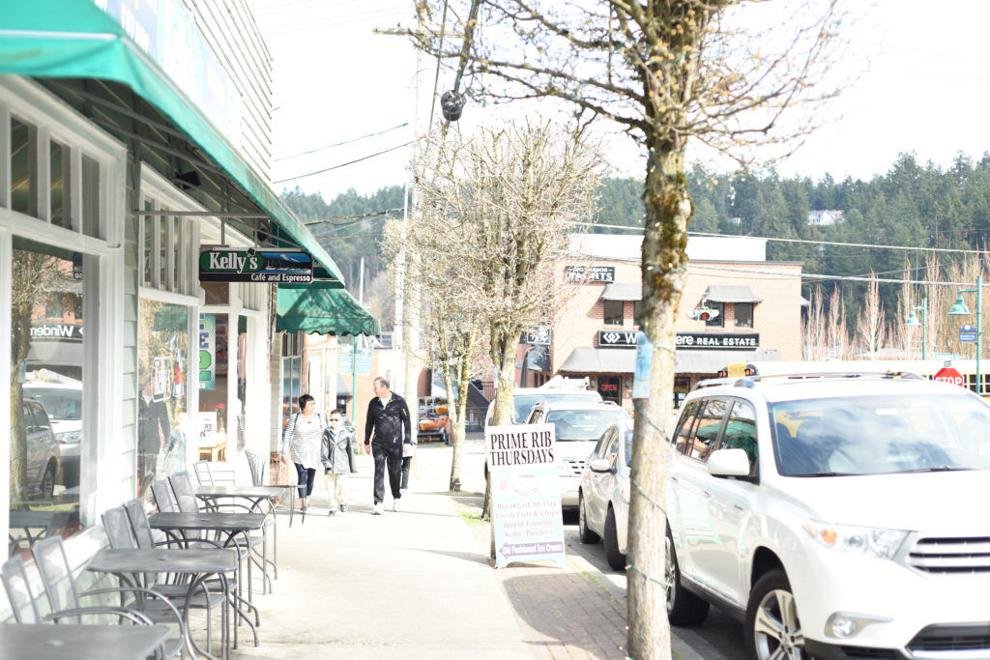 City: Gig Harbor
Aptly known as "Washington's Maritime Village," Gig Harbor feels like it belongs on a postcard. All it takes is an afternoon spent at one of the city's many waterfront eateries with the stunning views and delectable food, and anyone could understand why the city of more than 9,510 has been voted Best City for the last three years — and is totally worth the Narrows Bridge toll. Gig Harbor
Police Officer: Officer Eddie Dominguez
Not only is Gig Harbor Police officer Eddie Dominguez a real-life hero for his acts of bravery; he also is a hero to many in the community through his charitable efforts. Whether it is leading the department's Pink Patch Project — aimed at raising awareness and funds for breast cancer — or buying Christmas presents for local kids during the department's Holiday Heroes event, Dominguez is always saving the day. Gig Harbor
Small Business: Horwath Law
When Angela Horwath left her job as a Pierce County public defender to found Horwath Law in 2008, she brought with her an extensive track record in the practice of criminal law and trial experience. Since then, Horwath has grown her practice to a thriving firm with a team of eight attorneys. Tacoma, Seattle, and Olympia
Medium Business: The Doty Group
With more than a century in business, it's no wonder South Sound business leaders prefer the certified public accountants at Tacoma-based The Doty Group. Thanks in part to the stewardship of its shareholders Paul Doty and Shelley Drury, the firm continues to go above and beyond. Tacoma
Large Business: Heritage Bank
Heritage Bank was founded on one simple principle: "When banks and neighbors work together, great communities grow stronger." Although much has changed since its 1927 founding, the desire to put Pacific Northwest customers and businesses first never has. Today, in addition to serving its customers through more than 60 Washington and Oregon branches, Heritage Bank gives back, too. In 2019, it donated more than $1.5 million and thousands of volunteer hours at more than 900 organizations in the communities they serve.
Bank: Columbia Bank
There's just something about having a local community bank that feels so much more personal than banking with large online banks. Originally founded right here in the South Sound in 1993, Columbia Bank has that hometown bank feel while serving customers at more than 140 branches throughout Washington, Oregon, and Idaho. Various locations
Credit Union: BECU
What started in 1935 as a 50-cent deposit by 18 Boeing employees has grown into what we know today as BECU. This member-owned, not-for-profit credit union is focused on bolstering the financial wellbeing of its members and the communities it serves by providing better rates, fewer fees, community partnerships, and financial education. Various locations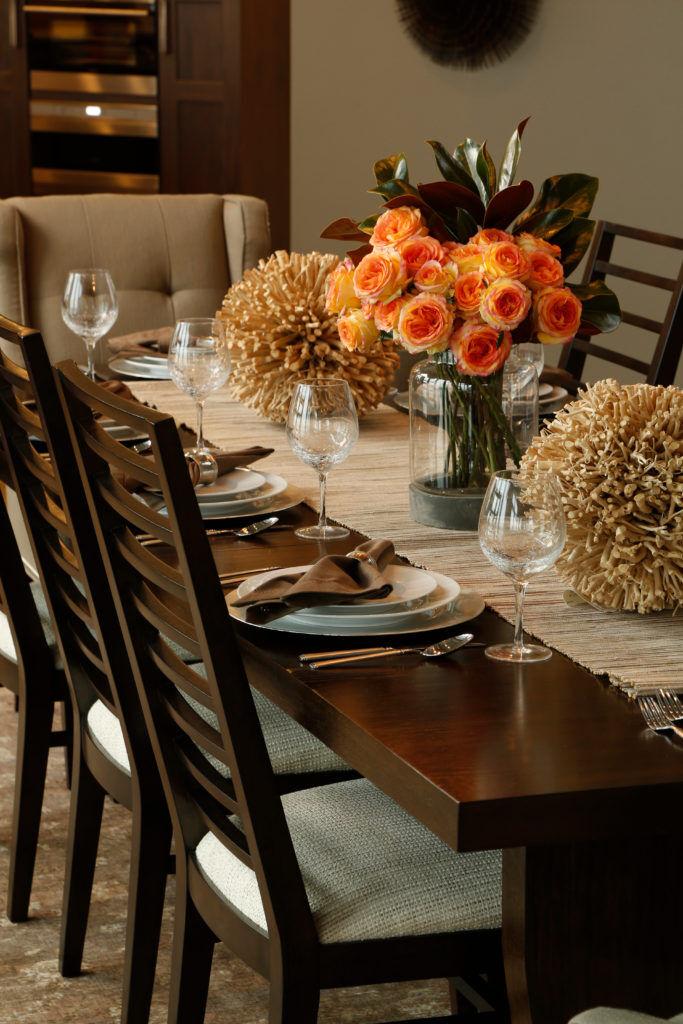 Florist: Blitz & Co Florist
Whether ordering a corsage for homecoming or getting out of the doghouse for forgetting an anniversary, the South Sound consistently turns to Blitz & Co whenever the occasion calls for fresh, beautiful flowers. This family-owned Pacific Avenue florist does same-day local deliveries. Tacoma
Auto Dealer : Gene Pankey Motor Company
Just two years after the company's 1973 founding, Pat Feutz joined the Gene Pankey Motor Company fresh from college and never looked back. Today, Feutz is the president and owner, with many members of his team having served more than a decade and a half at the used auto dealer. So, when they say they'll "treat you like family," you know they mean it. Tacoma
Auto Service: Midland Automotive Services
The long-trusted Midland Automotive Services has been a fixture in the Tacoma business community since 1968. Midland offers a three-year, 36,000-mile warranty on most work and is conveniently located near Dawson Park so customers can stretch their legs while they wait. Tacoma
Attorney: Antonio 'Tony' Garguile — Garguile Law
For more than half a decade, the South Sound has consistently voted Antonio "Tony" Garguile — you might know him as "Mr. Ticket Fixer" — as the best attorney in the region. Additionally, the attorney, who takes on a lot of DUI and traffic tickets, was named a 2018 Super Lawyers "Rising Star" and a top 40 Under 40 by the National Trial Lawyers for the past two years. Tacoma
Realtor: Mosaic Home Group
In today's red-hot, ultra-competitive real estate market, buyers and sellers alike are on the hunt for an innovative agent who has their back. Consistently, the people of the South Sound trust the agents, listing specialists, and support staff at Mosaic Home Group with one of the most significant purchases of their lives. University Place
Financial Advisor: Ali Criss, Financial Insights
As Financial Insights' head of retirement planning, Ali Criss works with clients on both long- and short-term goals. In particular, Criss enjoys working with teachers, government employees, military families, women in transition, and small business owners by teaching financial literacy, thereby setting them up for success. Tacoma
Insurance: Fournier Insurance Solutions
Celebrating its seventh year on the Best of the South Sound list, family-owned Fournier Insurance Solutions now has five Western Washington locations, all committed to the company's mission: "Do it right; do it ethically; and do it aggressively." Various locations
Mortgage Lender: Kyle Rohrbaugh — RPM Mortgage
A lifelong Gig Harbor resident, Kyle Rohrbaugh of RPM Mortgage understands the needs of South Sound families looking for their forever homes, and he does what he can to offer his clients "unmatched service and support." That's probably why Rohrbaugh consistently closes nearly 200 loans annually and was recognized as a top 1 percent loan originator in the U.S. Gig Harbor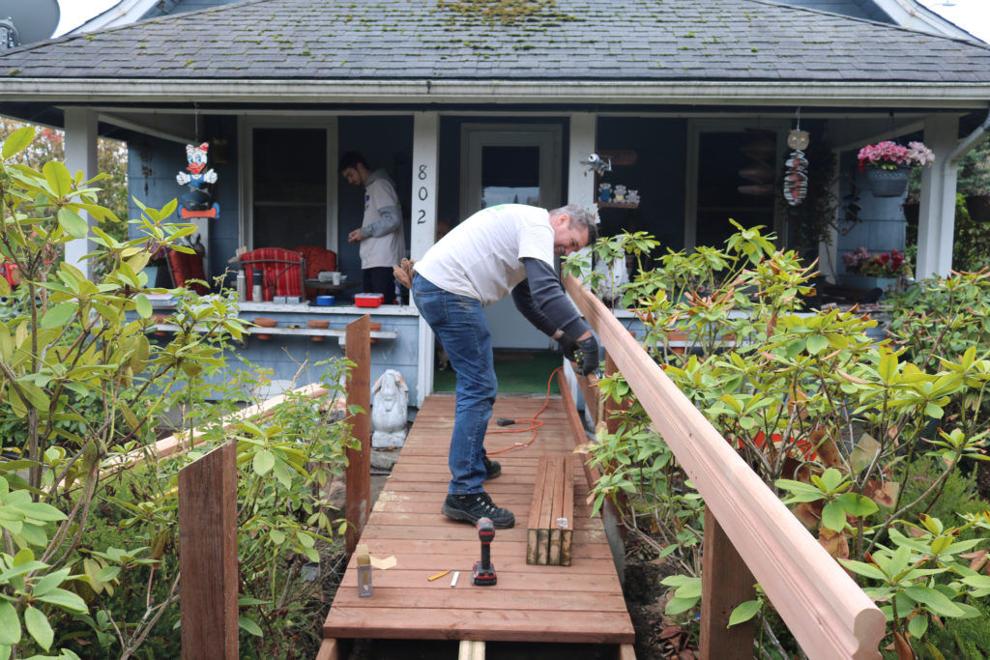 Nonprofit: Rebuilding Together South Sound
One of more than 130 affiliate chapters of the national nonprofit, Rebuilding Together South Sound was established in 2001 to help repair and rebuild houses for low-income homeowners. The local chapter helps contribute to the parent organization's record of rehabbing more than 10,000 homes with more than 200,000 volunteers. Tacoma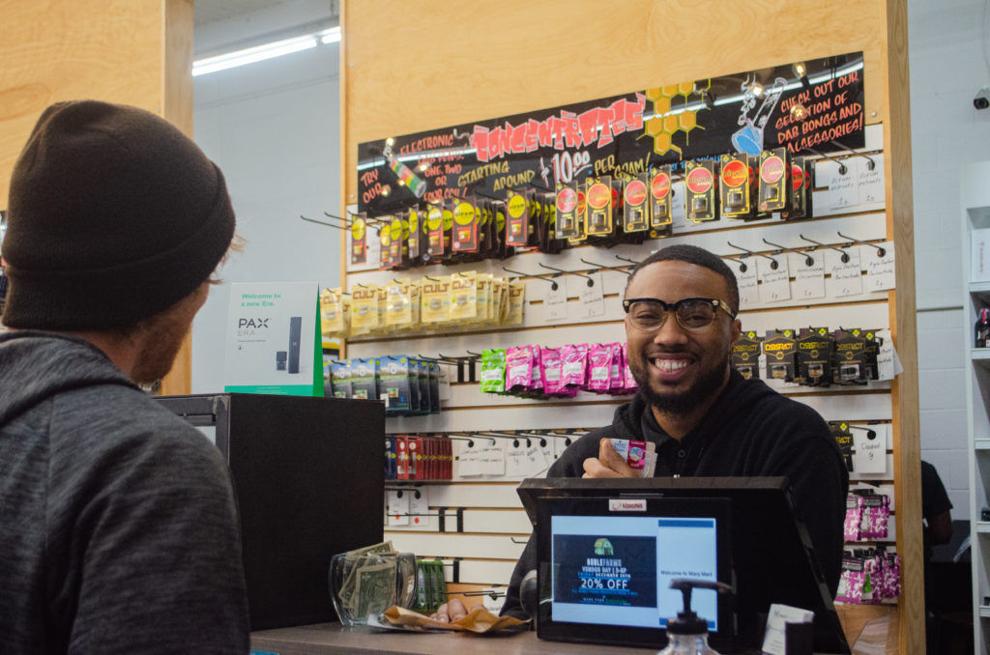 Cannabis Shop: Mary Mart
When one hears "friendly staff, expertly curated menu, and beautiful space," the image most likely conjured is one of a fine restaurant. However, we're talking about the South Sound's best cannabis dispensary. Whether a customer has medical or recreational needs, is new to cannabis, or knows what he or she wants, the staff at Mary Mart is well-versed in product offerings and is willing to help anyone find the perfect buzz. Tacoma
Tattoo Artist: Fleshworks Tattoo Studio
You might recognize Fleshworks Tattoo Studio as our 2019 Best of the South Sound cover subject. Or you might know the tattoo studio for its innovative, artful designs. After all, the Olympia-based artists have been leaving their mark on the citizens of the South Sound for years — literally. Olympia
Auto Detailer: Perfect Shine Auto Salon
When it comes to paint correction, ceramic coatings, vinyl wraps, and dent repair in the South Sound, the buck stops with Perfect Shine Auto Salon. The testimonials from customers speak for themselves. "The car looks better than it did when I purchased it," wrote one satisfied customer. "Honestly, I never thought I'd find the perfect place to get my car detailed, until I found this gem," wrote another. Puyallup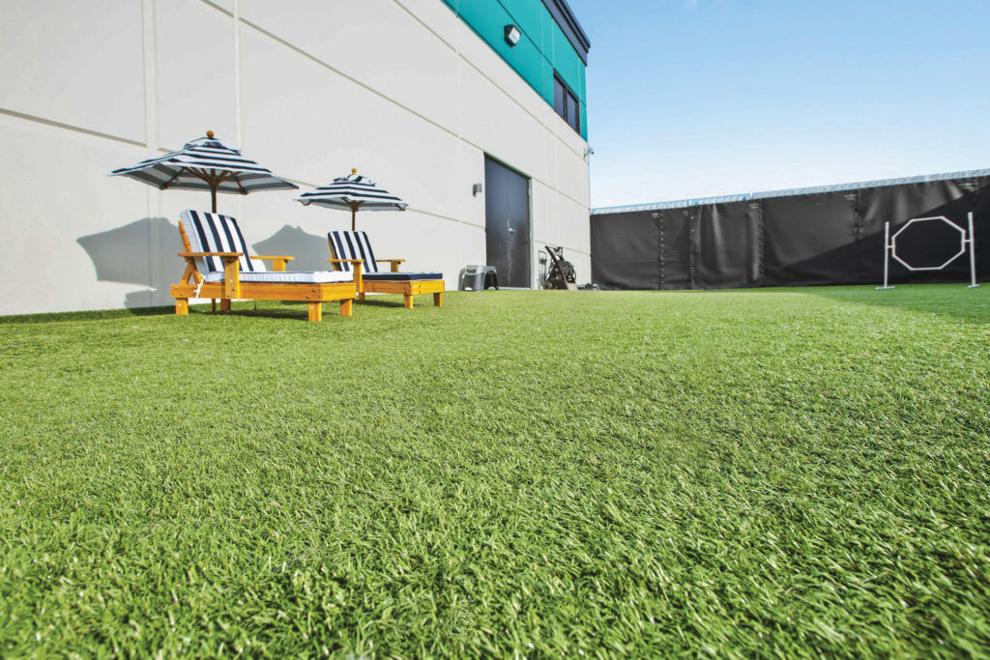 Doggie Daycare: Biscuits Doggie Daycare
The staff at Biscuits Doggie Daycare know firsthand how heartbreaking it can be to leave one's furry best friend with a stranger. That's why they go above and beyond making pets and their reluctant parents feel as comfortable as possible by reducing separation anxiety and encouraging exercise and socialization. Tacoma
Veterinarian: Metropolitan Veterinary Hospital
In the 14 years since its founding, Met Vet has cared for thousands of pets in its full-service animal hospital, providing comprehensive pet healthcare services, cat boarding, nutrition counseling, emergency and critical care, and more. Tacoma
Groomer: Dapper Dog Salon
Pet parents across the South Sound love how suave their pets look after a trip to Dapper Dog Salon in Gig Harbor. "She looks beautiful and happy," wrote one pet mom, who said her dog had anxiety ahead of her first appointment. Gig Harbor
---
Fashion & Retail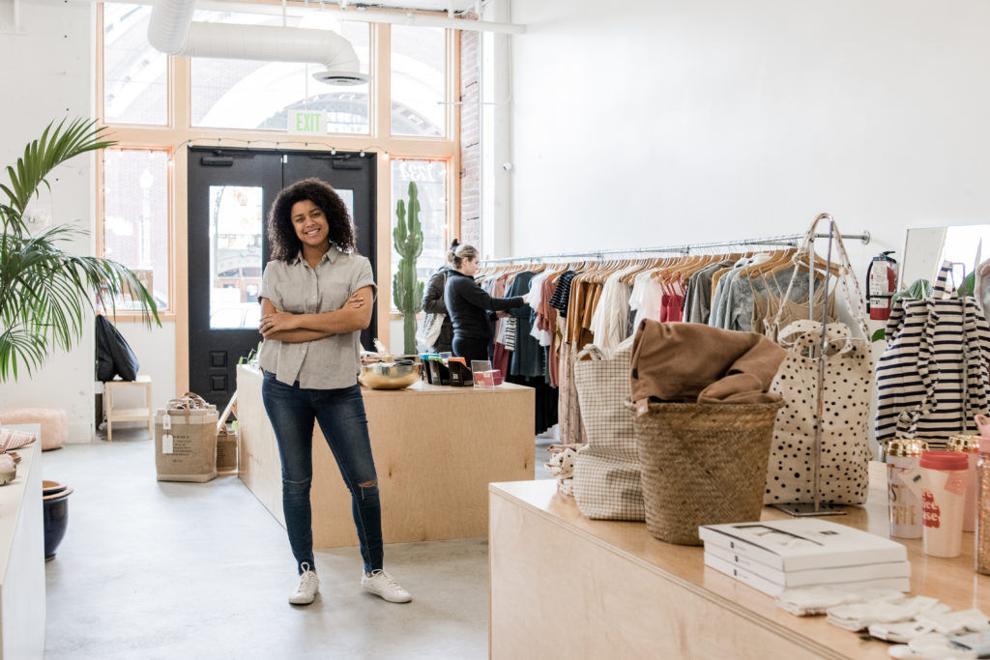 Boutique: Satori
The Buddhist term satori means "sudden enlightenment and a state of consciousness," according to Merriam-Webster — an apt moniker for this downtown Tacoma boutique. The light and airy space certainly evokes satori with beautiful racks of clothing, handmade jewelry, quippy cards, and so much more. Tacoma
Men's Clothing: Nordstrom
Ahhh, Nordstrom. If we could move in, we would. Aside from the quality of clothing available, the best part about Nordstrom is its customer service. We've said it before, and we're not going to stop saying it: The customer service is second to none and makes finding and purchasing in-style pieces that much more exciting. Various locations
Spa: Olympus Spa
This family-owned spa is essentially a loving gift from a husband to his wife and is a haven that honors and pampers women. Opt for a day pass, and you'll have access to the herbal hydrotherapy bath, sauna, infrared heated rooms, and mug wort herbal well — and that's just the beginning. Select from a diverse menu of services from skincare, to lash and brow enhancements, to massages. Tacoma, Lynnwood 
Jewelry: Tacoma Custom Jewelers
Since its founding in 2010, Tacoma Custom Jewelers has expanded to incorporate an assortment of treasures, including an expansive jewelry display, local paintings, Italian glass vases, and award-winning photos. Stop by and have one of their jewelers design a custom piece of wearable art. University Place
Antique Shop: Vessel Vintage Collective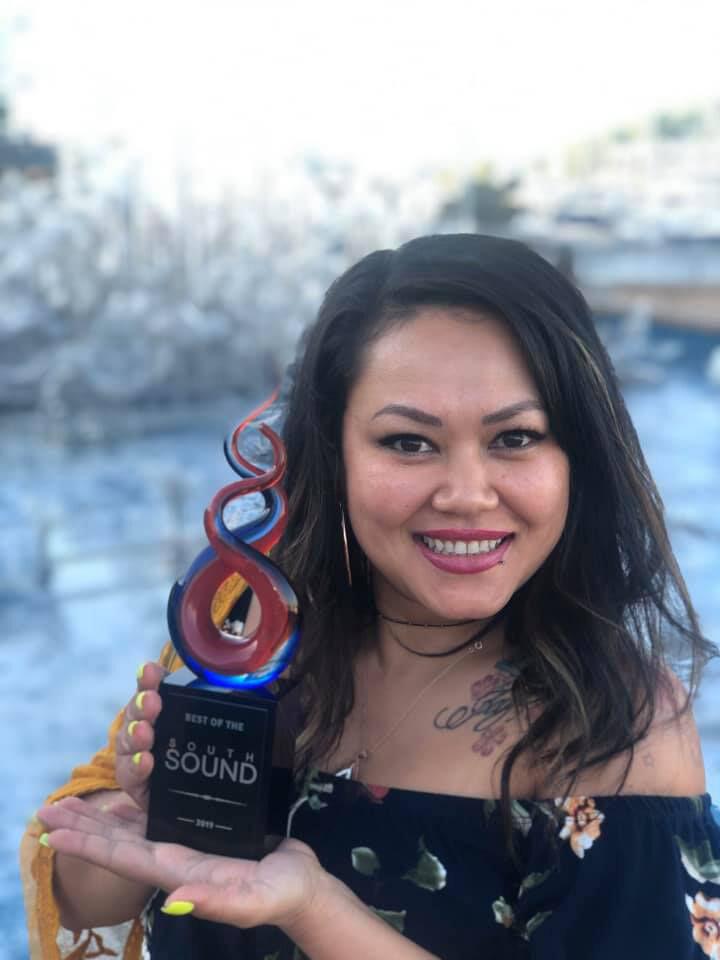 Prepare yourself for some major eye candy. Vessel Vintage Collective on Antique Row is beautifully curated by four women and has a lovely assortment of midcentury-modern furniture, colorful glassware, funky relics from the past, and a section of timeless clothing. Beware: You won't walk out empty-handed. Tacoma
Lash Boutique: Lush Lashes
When you make an appointment with a stylist at Lush Lashes, you go in knowing that their team has between 800 and 2,500 hours of experience building luscious lashes. Whether you want a mega-watt set or just enough to give your eyes a little wow factor, Lush Lashes has a service for you. Tacoma
---
Food & Drink
Mexican: Moctezuma's
There's nothing like food that transports you — to a different locale, a different culture, a new experience. In the South Sound, that restaurant is Moctezuma's. Its authentic Mexican flavors and immersive ambiance keep readers coming back time and time again. Tacoma, Gig Harbor, Tukwila, and Silverdale
Barista: Kara, Old Town Starbucks
Is there anything better than a hot cup of joe to kick off a sleepy morning? Well, honestly, no. But it can be made better when that magical beverage is served to you by Kara at the Starbucks in Tacoma's Old Town. Her friendly smile and positive attitude make that coffee taste extra sweet. Tacoma
Restaurant + Brunch: Lobster Shop
We are spoiled in the Pacific Northwest with the caliber of seafood at our fingertips, but no spot quite compares to The Lobster Shop on Ruston Way, according to readers. With crab, lobster, prawns, clams, and other delicious dishes on the menu, you really can't go wrong. Make sure to carve out some time on Sunday mornings for one of the best seasonally prepared brunches the area has to offer. Tacoma
Lunch: Crisp Greens
For a delicious lunch spot that won't make you feel heavy and lethargic for the rest of the day, head to Crisp Greens for a signature, Instagram-worthy salad bowl. The healthy and beautiful meals are fully customizable, or choose from a selection of already perfected combinations. Tacoma
Breakfast: Devoted Kiss Cafe
Breakfast dates are among our favorite outings. Whether it be with a significant other or good friend, readers get their early morning eats at the Devoted Kiss Cafe on the Gig Harbor waterfront. Grab a seat on the deck, and enjoy the fantastic bennies, waffles, and omelets with someone you love. Gig Harbor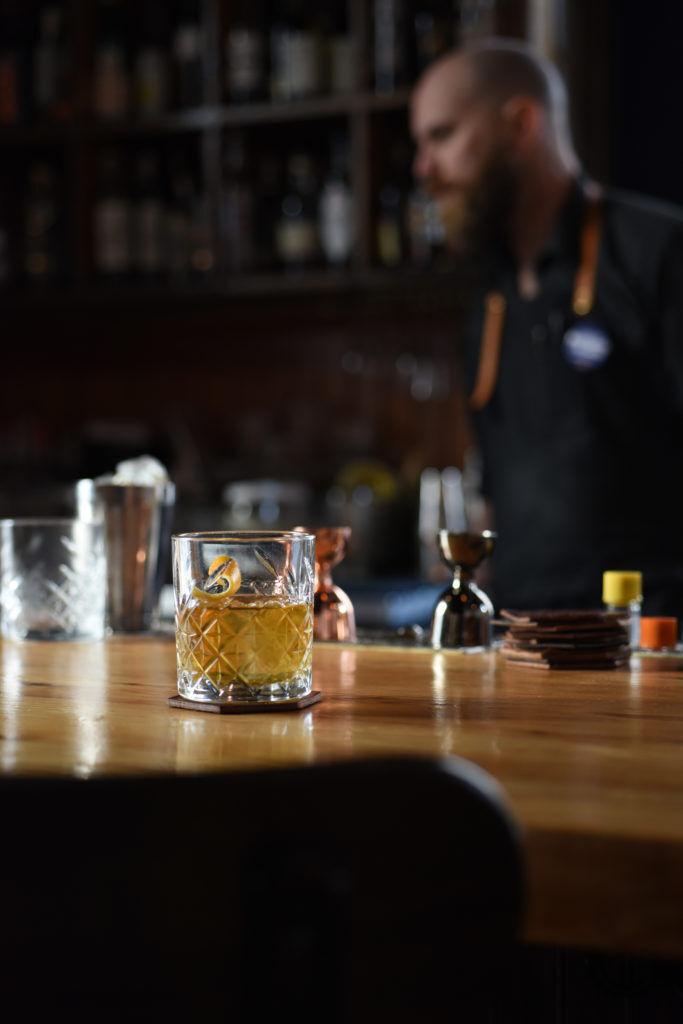 Cocktail: en Rama
We 100 percent agree with voters on this one: en Rama is the cocktail bar we never knew we needed until we tried it. Hidden away in Tacoma's Court House Square, this intimate spot has some of the most skilled bartenders. Pro tip: Ask for the bartender's choice, and they'll whip up a specially concocted cocktail based on your taste preferences. Tacoma
Happy Hour: Boathouse 19
Just off the Tacoma Narrows Marina, you can find one of the best happy hours in town. Boathouse 19 boasts high-end pub fare, craft beer, wine, and specialty cocktails for discounted prices daily from 3 p.m. to 6 p.m. and again from 9 p.m. to close. We'll have the mini cheeseburgers and a brown sugar bourbon Manhattan, please! Tacoma
Chef: Jan Parker — Jan Parker Cookery
When you combine a love of food and its ability to bring people together, technical expertise in a variety of culinary styles, a patient teacher, and unique creative instincts, you get Chef Jan Parker of Jan Parker Cookery. Her delicious bites can be found at many local markets, where her food truck doles out everything from kabocha squash fried rice to vegan cinnamon rolls. Tacoma
Burger: Spanky Burger & Brew
Don't worry: Your rears are safe. Spanky's reserves its spanking for the ground chuck, and the resulting burgers are perfection on a bun. Pair these heavenly double stacks with one of the rotating milkshake specials, and it'll be worth every calorie. Tacoma
Sushi: Trapper's Sushi Co.
Readers love Trapper's Sushi and have selected them as their favorite sushi spot for several years. Take this as your annual reminder to grab as many rolls as you can eat from this easy-to-adore eatery. Puyallup, Parkland, Kent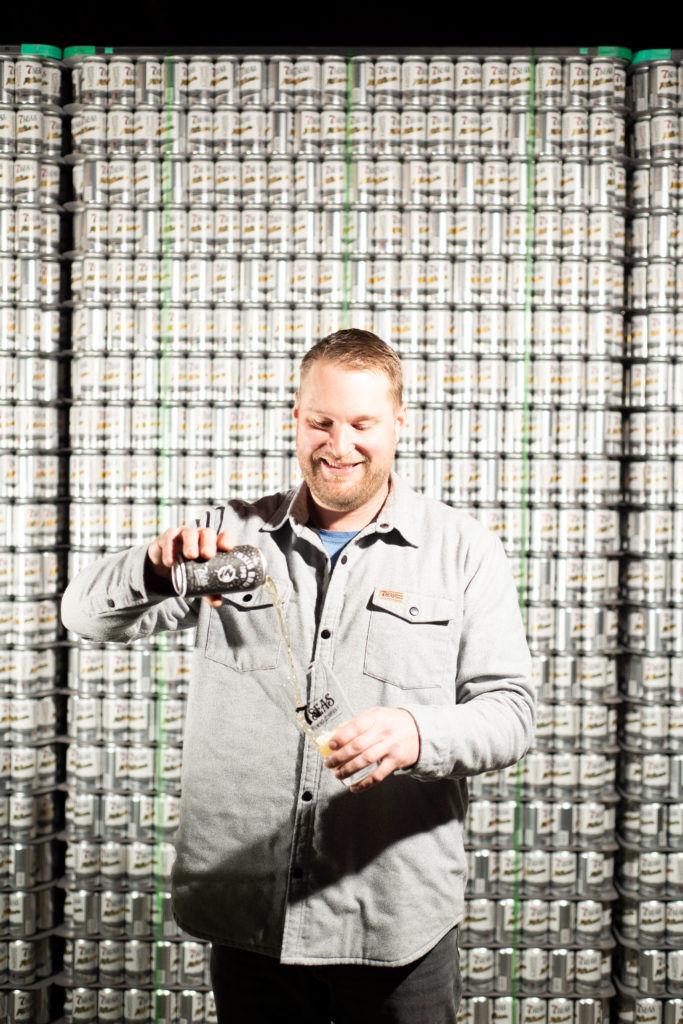 Brewery: 7 Seas Brewing
This unbeatable brewery has two downtown locations: Its flagship store in Gig Harbor is intimate yet industrial, and its second location is a rustic and industrial open space in Tacoma. Both serve a wide variety of craft beers, ranging from tangy sours to deep, dark stouts. Tacoma, Gig Harbor
Pizza: Puget Sound Pizza
Pizza connoisseurs of the South Sound unite in their love of PSP. Its comfortable, downtown setting and consistently delicious disks of dough make this an instant favorite. Tacoma
Vegetarian: Viva
Even if you're not a dedicated vegetarian, you will enjoy every last bite of a meat-free meal over at Viva. With an innovative menu featuring many vegan and gluten-free options, this is a perfect place to visit with someone who has specific dietary needs (or just because it's meatless Monday). Tacoma
New Restaurant: Cactus
Anyone else dreaming of Cactus' queso just about every day? This new Southwest eatery in Tacoma's Proctor District was an immediate hit. If you haven't tried it yet, what are you waiting for? Tacoma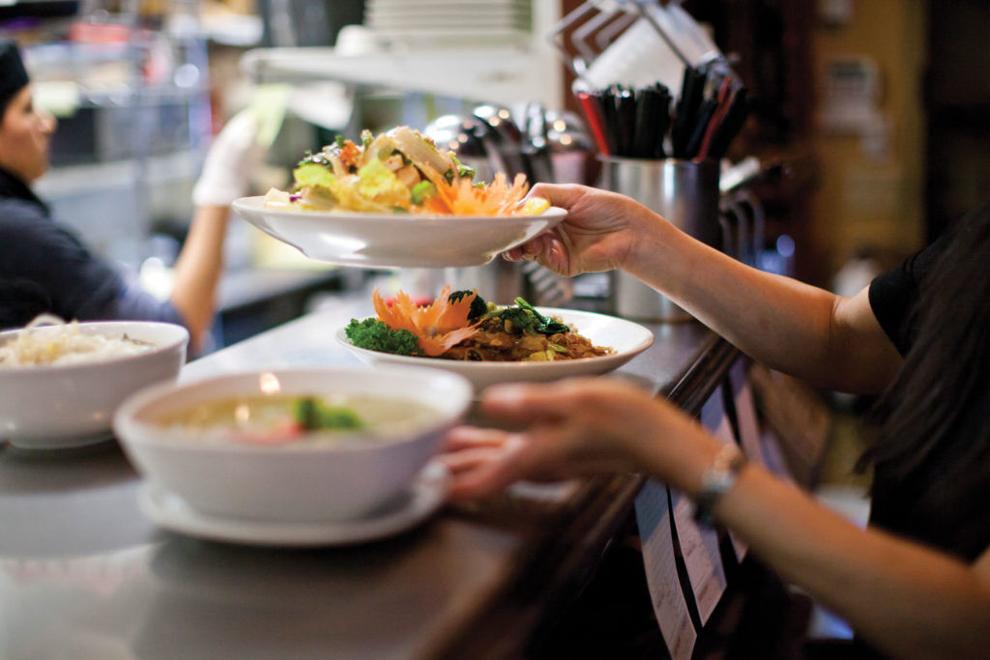 Thai: Silk Thai
Every inch of this restaurant is enveloped in rich heritage and décor, and the plate in front of you is no exception. The aromatic and fine-tuned flavors in every dish — from the panang curry to the pad Thai — make this the best in the South Sound. Tacoma
Hole-in-the-Wall: Top of Tacoma
If you're looking for something quintessentially Tacoma — a little bit gritty, a little bit of a dive, but with so many amazing offerings that not many people fully realize — Top of Tacoma is your place. This tavern in Tacoma's McKinley Hill neighborhood is a great place to grab a drink and an order of nachos to share. Tacoma
Drive-in: Frisko Freeze
The most iconic drive-in in the South Sound is our readers' favorite time and time again. Frisko Freeze, with its malted shakes, greasy burgers, and salty fries, is a cheat-day must. Tacoma
Coffee: Anthem Coffee & Tea
Anthem has all of the warmth, friendliness, and consistency readers love. The Puyallup-born company has expanded to locations all over the South Sound since its opening in 2011 and offers some of the best bakery items, with drinks and more deliciousness. Various locations
Bakery: Corina Bakery
Have you tried the macarons? They are to die for. Corina Bakery is continually coming up with new and exciting ways that our readers' taste buds are forever grateful for. Plus, they have a full espresso bar, serve up plenty of vegan and gluten-free options, and accept custom orders for special occasions. (We weren't kidding about the macarons, though.) Tacoma
Winery: Olalla Vineyard & Winery
Bold reds, smooth whites, and flavorful fruit wines are only part of the amazing offerings at Olalla Winery. With a rustic tasting room, beautiful landscape, and weekly loft concerts, it's easy to see why this winery tops the list. Olalla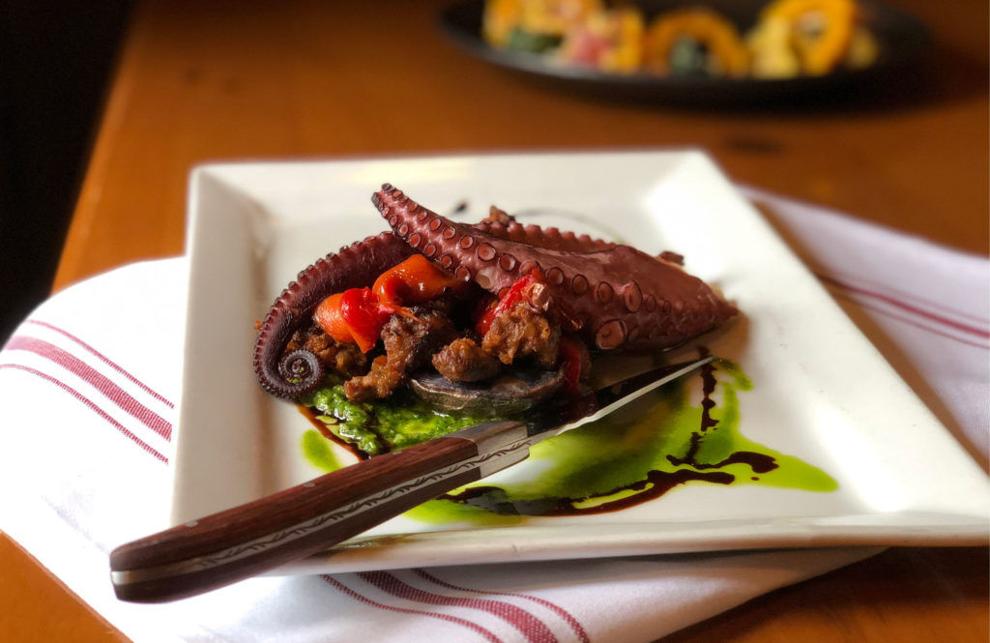 Italian: Marzano
Handmade pasta? Check. Seasonally inspired dishes? Check. Locally owned and operated? Check. Marzano has it all. Readers working their ways through its elegant, Italian menu, likely have yet to find a dish that doesn't exceed expectations. Parkland
Chinese: Hunan Garden
This family-owned Chinese restaurant sticks to tradition, and does it well. With entrees derived from Mandarin, Szechwan, and other styles, everyone will find something they love on the menu. Lakewood
Dessert + Ice Cream: Ice Cream Social
There's never a bad time for ice cream, and there's no ice cream like Ice Cream Social. Every spoonful of these flavorful batches reminds us of how this dessert was meant to be — picture the parlors of the past that used to serve up scoop upon scoop of creamy goodness before highly processed additives became the norm. Tacoma, Ruston
Distillery: Heritage Distilling Co.
Heritage Distilling Co. creates high-quality, hand-crafted, small-batch spirits in its majority women-owned and family-operated distillery. Every drop of whiskey, bourbon, and flavored vodka supports a company that we adore — and makes a mean cocktail to boot. Gig Harbor
Indian: Gateway to India
Bring on the naan! Readers' favorite Indian joint is best enjoyed family-style, with a multitude of entrees being scooped and served around the table. Tacoma, Gig Harbor
Japanese: Fujiya
Fujiya is a great place to kick off a night in downtown Tacoma. Pro tip — order off the specials menu for the chef's latest reinvention of traditional favorites. Tacoma
Romantic Dinner: Asado
The low lighting, intimate setup, and sizzling platters of delicious food make this Argentinian-inspired steakhouse an obvious pick for a romantic evening. Even if the sparks don't fly between you and your date, you'll at least feel the love for your meal. Tacoma
Fine Dining: El Gaucho
If you're a fan of the finer things, you'll delight in the high-end feel of Tacoma's El Gaucho. Dining here is an experience, and a luxurious one at that, featuring prime cuts of steak seared on a one-of-a-kind charcoal grill within eyesight of your table, and the setting reminiscent of a swanky speakeasy, with attentive waitstaff and stylish patrons. Tacoma
Vietnamese: Pho King
Located in Tacoma's Hilltop neighborhood, Pho King has stayed true to its roots despite the surrounding development. The banh mi, the pho broth, the boba tea — all of it puts those newer, "trendier" Vietnamese spots to shame. Tacoma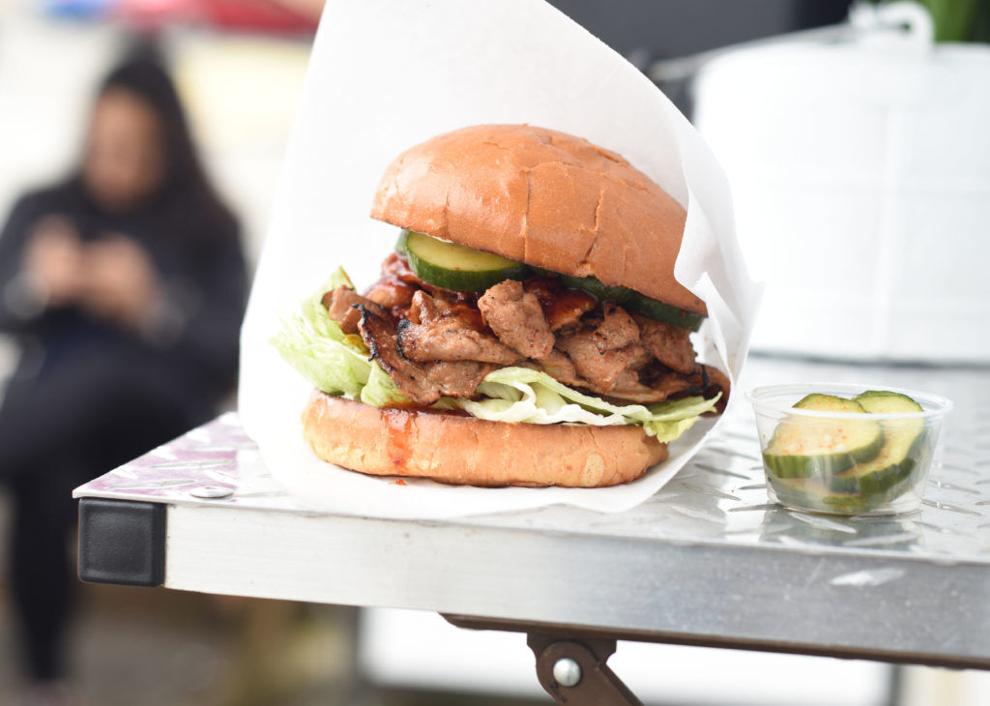 Food Truck: Burger Seoul
This little truck serves up big burgers and mountains of fries, and some of the burgers come with a fiery Korean kick! This place is easily the best spot for Asian fusion and good classic cheeseburgers on four wheels. Tacoma
Outdoor Dining: Tides Tavern
This dockside eatery is 21 and up, so it's a great place to sit back on the expansive patio with a drink and good friends. Be the cool kid, and come by boat! And order the fish and chips. So good. Gig Harbor
Donut: Pao's Donuts
The best donut shop in the area can be a hotly contested subject, but Pao's always wins readers' hearts. The classic recipes and selection of flavors just can't be beat. Those soft, fluffy, flavorful donuts are always a hit. But remember — Pao's is cash only, so make sure you've got enough dough in your pocket for a dozen (or two). Tacoma
Grocery Store: Metropolitan Market
Situated in Tacoma's Proctor District, Metropolitan Market is the store that makes grocery shopping fun. The customer service always exceeds expectations, the variety of products is diverse and delicious, and the deli and bakery are the cherry on top. Don't leave without grabbing the famous "The Cookie." Tacoma and other locations
Nachos: Matador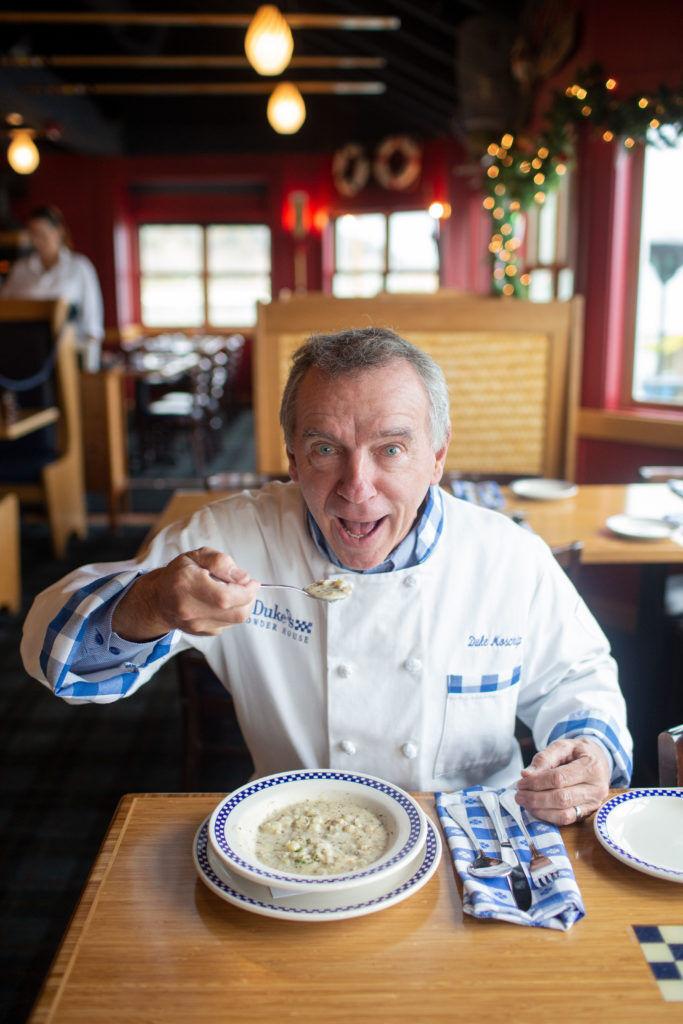 The mountain of nachos at Matador always hits the spot. Readers love the Matador for all of the fresh spicy food — wash it down with a margarita for the full Matador experience. Tacoma and Various locations
Seafood: Duke's Seafood
It seems fitting that the best seafood restaurant in the area sits overlooking the Puget Sound. The beautiful Ruston Way location is matched only by the precision and caliber with which it prepares its fresh-from-the-sea food. The award-winning chowders are gluten-free, the fish is fresh and sustainable, and the quality of all the ingredients are simply the best. Tacoma and other locations
---
Health & Wellness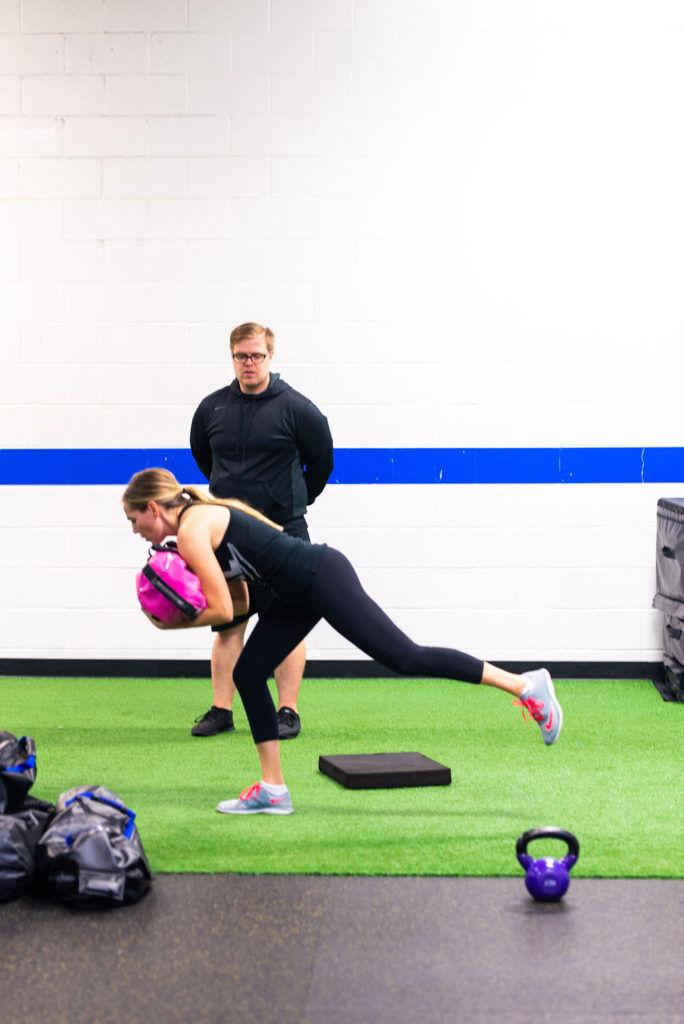 Personal Trainer: Innovative Fitness
Personal trainers at Innovative Fitness help clients cut to the chase in meeting their fitness goals, providing an in-depth assessment and personalized program that push people look and feel great. Choose from private training, semi-private training, team training, and more. Gig Harbor, Fircrest
Massage: Meridian Medical Massage
Specializing in injury treatment, the team of medical massage therapists at Puyallup-based Meridian Medical Massage helps people recover from car accidents, surgery, and more. Owner Jessica Lindbo is one of the state's 122 certified Medical Massage Practitioners and has worked alongside some of Washington's top neurosurgeons, physical therapists, and chiropractors. Puyallup
Dermatologist, Lasik, Eye Care: Cascade Eye & Skin Centers
Since 1967, Cascade Eye & Skin Centers has been earning the trust of the South Sound community. The company uses breakthrough technologies and donates money locally and globally. University Place and Various locations
Doctor: Ladie Christine Araña-Domondon
Serving the Puyallup area since 1997, Dr. Domondon is a licensed physician who specializes in internal medicine. On top of being a member of the American Board of Internal Medicine and an elected Fellow of the American College of Physicians, she also is the founder and CEO of Concordia Star Medical and has been voted best doctor in the South Sound multiple times. Puyallup
Dentist: Dr. Daniel Shoop
After graduating from dental school at the University of Michigan, Dr. Daniel Shoop returned home to Washington to open his practice. He considers dentistry his hobby and his passion and strives for perfection with each of his patients. He has been awarded Fellowship status in the International Dental Impact Association and in the Academy of General Dentistry. Federal Way
Naturopath: Alison Olt Kerr ND, RYT
Naturopath and yogi Alison Olt Kerr is the person behind PranaVis Medicine in Tacoma, where she offers research-based, personalized, preventative care alongside the power of yoga and meditation. Her goal is to make health and wellness affordable and accessible to all, keeping advice simple and helping patients build healthy and realistic habits. Tacoma
Gym: YMCA
The YMCA has been a beloved organization since its founding in 1844. Since then, it has made an impact in 10,000 neighborhoods across the U.S., including in the South Sound, where multiple locations with expansive amenities and exciting classes make it a community hub for many. Various locations
Physical Therapist: Ross Anderson — Anchor PT
With 24 years of experience in outpatient orthopedic physical therapy, Ross Anderson is the owner of Anchor Physical Therapy, where he leads a team in working with patients to rehabilitate many types of injuries. This is the eighth year in a row that Anderson and Anchor Physical Therapy have been included in Best of the South Sound. Tacoma and Lakewood
Orthodontist: Dr. Douglas Knight — Dr. Douglas Knight Orthodontics
Dr. Douglas Knight is one of only a handful of orthodontists in the Tacoma area who is a Diplomate of the American Board of Orthodontics. His practice offers flexible payment options, including no-interest financing, and he is dedicated to treating patients of all ages like family. He's a repeat Best of South Sound pick. Tacoma
OB/GYN: Dr. Adam Nickel
After graduating from Western University of Health Science, Dr. Adam Nickel joined Nickel Obstetrics & Gynecology in 2012 and now serves patients across the South Sound. He speaks Portuguese and Spanish and was born and raised in Tacoma and University Place. Tacoma
Pediatrician: Dr. Bruce Davies
Since 1992, Dr. Bruce Davies has worked with the University Place Pediatric Clinic, providing personalized pediatric care to kiddos and their families. Though his role is demanding, he said it also is infinitely rewarding. Fircrest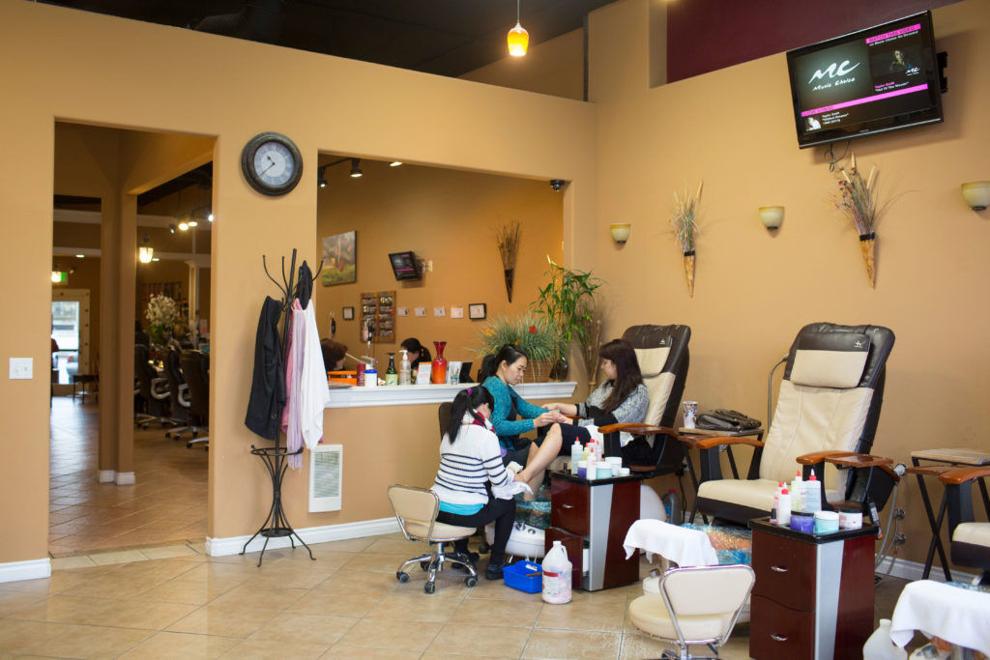 Mani/Pedi: La Bella Nail Spa
Voted the best mani/pedi in the South Sound for 10 years in a row, La Bella is beloved by clients for its cleanliness, friendly customer service, and above-and-beyond pampering. Some South Sounders even drive 30 minutes out of their way to treat their nails there, according to online reviews. Tacoma 
Salon: Brassfields Salon and Spa
Brassfields has been dedicated to providing high-quality skin, hair, and nail care in the South Sound since 1980. The company strives to build long-lasting relationships with its clients and offers multitiered pricing. Tacoma
Cosmetic Surgery: Dr. Tarak Patel
Not only is Dr. Tarak Patel highly regarded by leading plastic surgery specialists, but he also has served in the United States Army for 25 years, including two tours in Iraq. He is double board certified in General Surgery and Plastic and Reconstructive Surgery and is a member of the American Society of Plastic Surgeons. Tacoma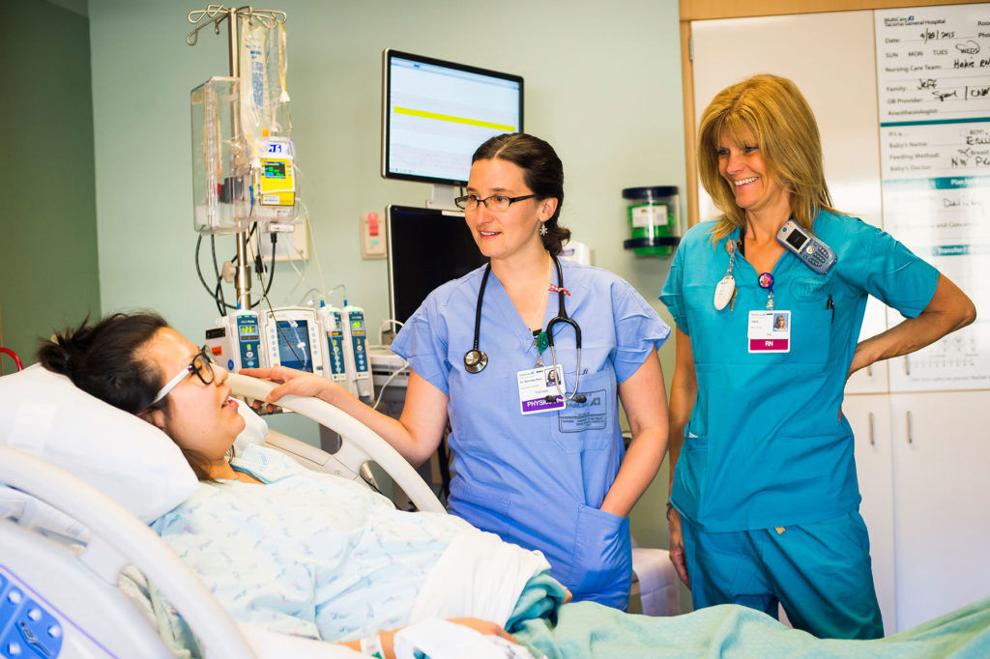 Hospital: Tacoma General
MultiCare Tacoma General Hospital has been serving South Sounders since 1882 — seven years before Washington was even a state. Originally called Fannie C. Paddock Memorial Hospital and located in a converted dance hall in Old Town Tacoma, the hospital is now a part of the state's largest community-based healthcare system. Tacoma
Chiropractor: Dr. Jason Stockton
Dr. Jason Stockton of Tacoma Family Chiropractic has been voted best chiropractor in the South Sound for more than a decade. He has been a licensed chiropractor since 1997 and is the team chiropractor for the Tacoma Rainiers Baseball Club and the Tacoma Reign FC Women's Soccer Team. Tacoma
Yoga Studio: Source Yoga
In 2005, Erin Joosse and Melissa Paz founded Source Yoga in Tacoma, then opened a second location in University place in 2011. Joosse became the sole owner in 2015, leading a beloved studio that strives to be nonjudgmental, accepting, patient, and compassionate toward all those who walk through its doors. Tacoma and University Place
Retirement Center: Tacoma Lutheran Retirement Community
This nonprofit retirement community seeks to enrich the lives of seniors through high-quality and Christ-based housing and services. Tacoma Lutheran Retirement Community strives to approach all services and operations with excellence and foster mutually beneficial relationships. Tacoma
Medical Spa: Concordia Star Medical and Aesthetics
Owned by Dr. Ladie Christine Araña-Domondon, also voted Best Doctor in the South Sound for many years, Concordia Star Medical and Aesthetics has a combined 60 years of medical provider experience on staff. The practice empowers its patients by guiding them through evidence-based medicine and works hard to foster long-term relationships with its clients. Puyallup
Acupuncturist: Jeremy Frieling at Serenity Spa
With a Master of Science in Acupuncture and Oriental Medicine from Bastyr University, Jeremy Frieling's specialty interests include pain management, women's health, and mental and emotional well-being. Clients of Frieling voted him Best Acupuncturist in the South Sound in 2019, as well. Tacoma
---
Home & Garden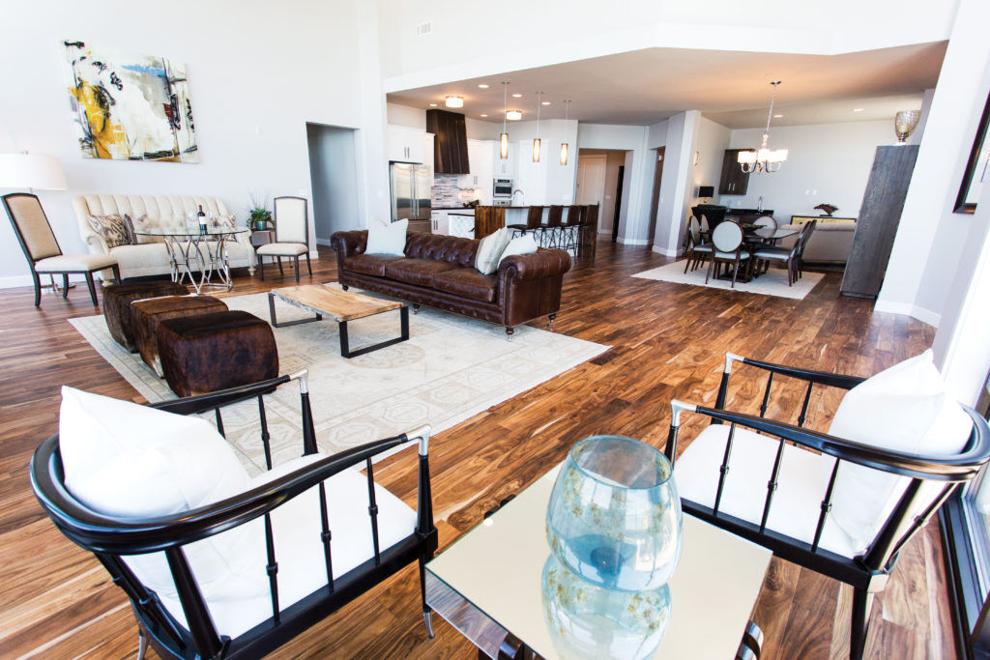 Condo: Point Ruston Condominiums
At the Point Ruston Condominiums, located in the heart of the waterfront community's numerous attractions, you can live, work, shop, dine, and play right outside your front door. Condos feature panoramic views, waterfront living, expansive patios and decks, premium finishes, and other onsite amenities. Tacoma
Builder: Harrison Homes
Specializing in remodels and custom home builds throughout the South Puget Sound since 1989, Harrison Homes prioritizes responsive communication and insightful problem-solving, and will work with you to ensure that you have the home of your dreams. Gig Harbor
Architect: Dephiance Design Build
No matter the extent of your project, Dephiance Design Build can help you bring your dream to life. Experienced in both commercial and residential designs, owner Philip Stuen and master builder Paul Stuen offer full architectural services — including construction, feasibility, and permitting, as well as additions and remodels. Tacoma
Landscaper: Olympic Landscape
With more than 40 years of experience in the business, Olympic Landscaping has become well-known for its reliable, top-grade landscaping. Whether it be a new or existing area, its expert team can transform your outdoor living space no matter the prior state. With specialties in landscaping, sprinklers, irrigation, and outdoor lighting, Olympic Landscape has all you need to make your yard into your own personal oasis. Puyallup
Interior Designer: Liz Morrow Studios
Liz Morrow, owner of Liz Morrow Studios, has an eye for interior design and an expertise in bringing life to spaces. Offering various design packages, she has a customized approach for everyone, dependent on how much guidance they are looking for. So, regardless of your starting point, Morrow can help you transform your space in a way that feels organic; creative; and, most importantly, like you. Tacoma
Kitchen and Bath Designer: Kitchen & Bath Design Studio
Kitchens and baths are some of the most important rooms in a home, and with the experts at the Kitchen & Bath Design Studio, you can trust that they will get the job done right. Offering custom cabinetry, countertops, tile, and cabinet hardware, they provide a wide array of tasteful and contemporary designs and services. Tacoma
Remodeler: Gordon T. Jacob
Remodeler Gordon T. Jacob helps people create their dream home and lifestyle. Specializing in kitchens, bathrooms, full renovations, and custom construction, the company will work with you to discover all the possibilities of your home. Puyallup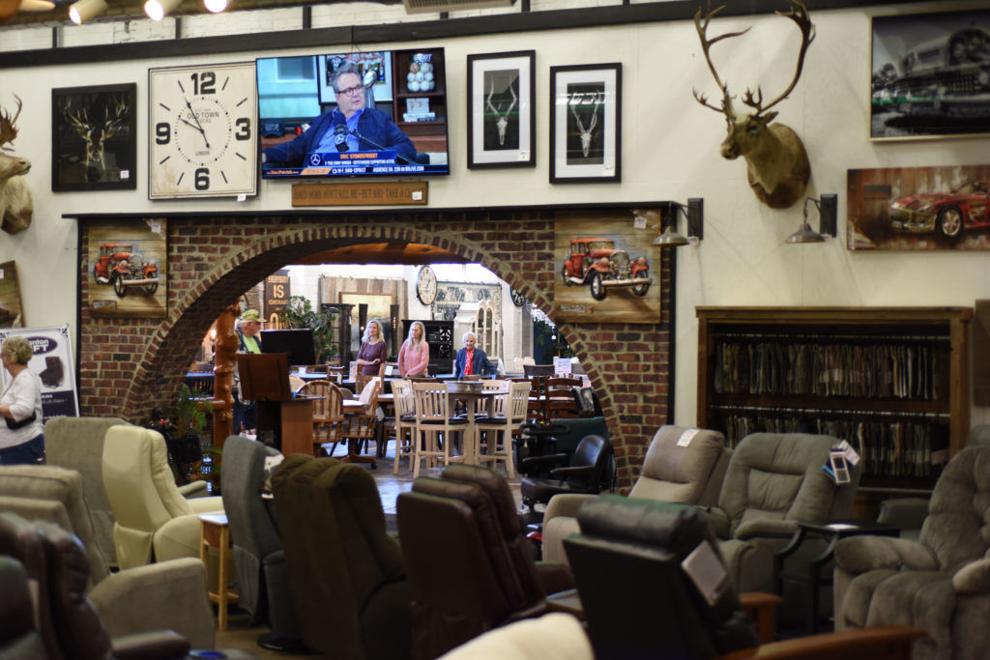 Place to Buy Furniture: The Old Cannery
A fun experience for the entire family, the Old Cannery is not your typical furniture store. The giant showroom also includes a fudge factory, fun interactive animatronic robots, and numerous other amusing features. Sumner
Place to Buy Appliances: Albert Lee Appliances
Washington's largest family-owned independent appliance dealer since 1939, Albert Lee offers an extensive collection of home appliances with six retail locations across the state. Various locations
Apartment Community: The Stadium Apartments
Located in the heart of the Stadium District, this apartment community, built in 2017, includes numerous luxury amenities, such as a landscaped courtyard, community rooms, a fitness center, and free bicycle storage throughout the private access garage. Tacoma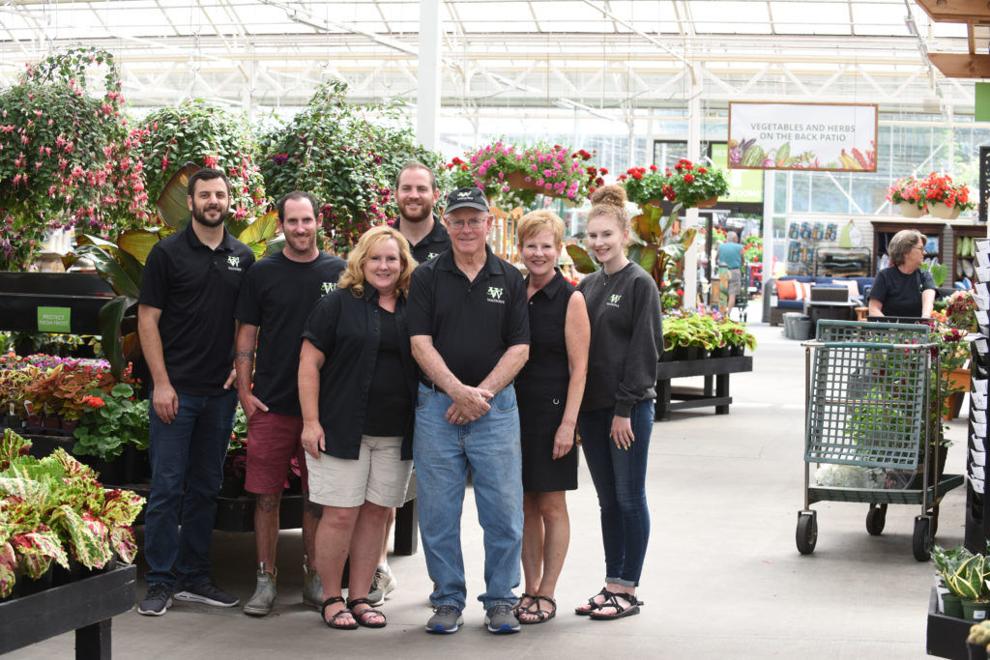 Garden Shop & Nursery: Watson's Greenhouse and Nursery
A Puyallup staple, Watson's Greenhouse and Nursery has been providing quality plants, gifts, and products for the home and garden for more than 25 years. More than just a nursery, Watson's offers fun seasonal events and seminars and a Garden Bistro, and, of course, is home to resident cat Toby, who can be found wandering around the giant greenhouse. Puyallup
---
Kids
Birthday Party Place: DEFY
Looking for an adrenaline rush? You don't have to be a kid to have a blast taking part in the "ultimate extreme air experience" that DEFY offers. Tacoma,Olympia, and Various locations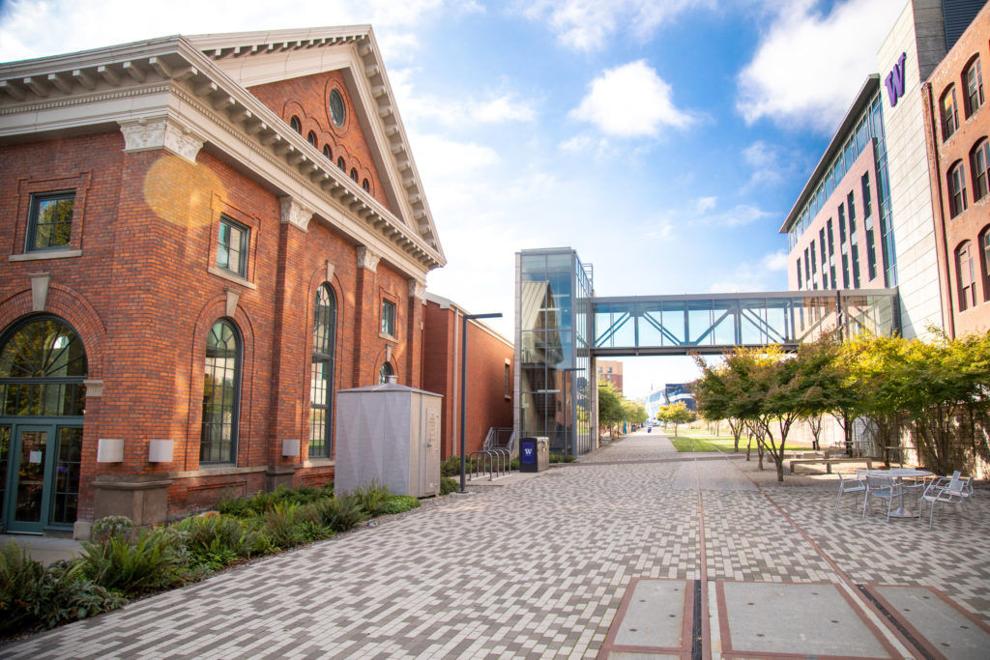 College: University of Washington Tacoma
Since first opening its doors in 1990, University of Washington Tacoma has awarded 23,463 degrees. This urban university is integrated within the Tacoma community — located among the century-old brick buildings of the Union Station District — and has a beautiful view of the Sound and the Port of Tacoma. Tacoma
Public High School: Stadium High School
Often thought of as Tacoma's Hogwarts, this high school is definitely a South Sound point of pride. Sure, lots of kids have gotten a great education there — but we've also all gotten to enjoy scenes of a young Heath Ledger roaming its halls and performing an epic serenade on the stadium's bleachers in the 1999 classic 10 Things I Hate About You. Tacoma
Public Middle School: Mason Middle School
With a mission statement to promote a safe, successful, and rigorous community for learners, this middle school diligently works toward goals and critically measures its own success. Tacoma
Public Elementary School: Sherman Elementary
Sherman Elementary is known as a STEAM community, meaning the school encourages critical thinking in the areas of science, technology, engineering, art, and math. Tacoma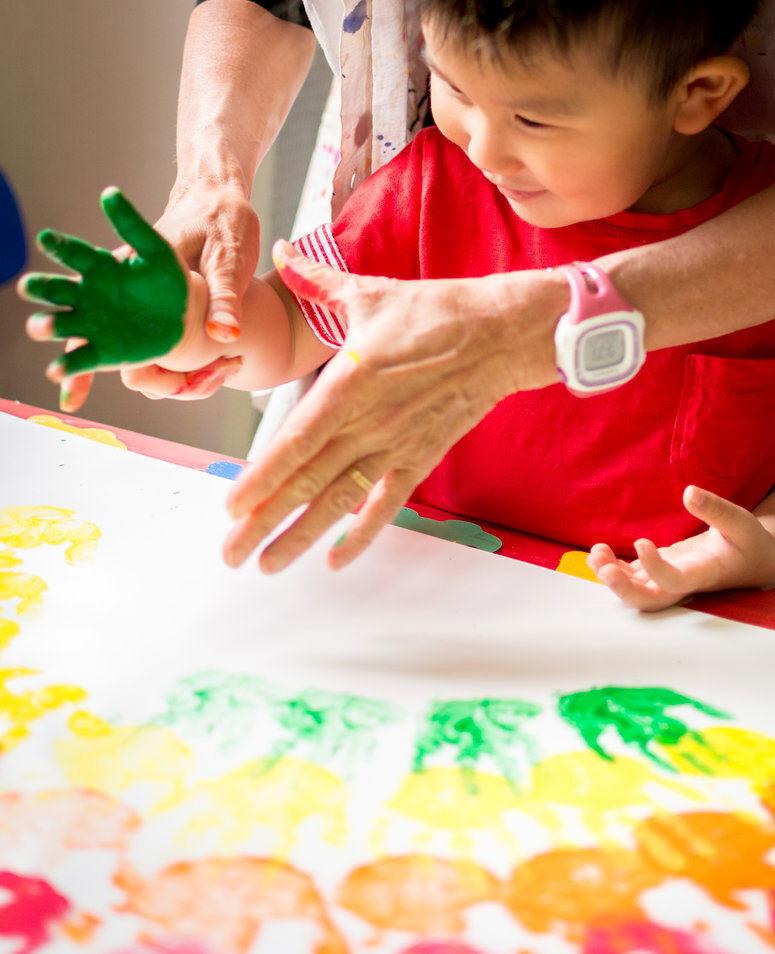 Preschool: First Presbyterian Preschool
Thousands of kiddos have received an excellent preschool experience at First Presbyterian Preschool since it was founded in 1964. With 160 students this year, the preschool is the largest in the Tacoma area and also has won our Best Preschool award for several years. Tacoma
Private High School: Tacoma Baptist Schools
In striving to be a model school that "instructs in complete harmony with Biblical truth," Tacoma Baptist Schools values academic excellence, social development, spiritual enrichment, emotional awareness, and physical expression. Tacoma
Private Middle School and Elementary School: Life Christian Academy
Life Christian Academy is passionate about providing the best education it can to each and every student and does so by working toward academic, athletic, and spiritual development. Class sizes are small, preparation for university is intentional, and parent involvement is encouraged. Tacoma
Daycare: MultiCare New Adventures Children's Center
New Adventures, a daycare affiliated with MultiCare Health System, has now been voted Best Daycare by our readers for seven years running. Why? Well, staff members have early childhood degrees or training, making them especially equipped and prepared for any situation that may arise, and care is available for children anywhere between four weeks and 12 years old. Tacoma
Teacher: Barbara McGinnes from Celebration Friends Preschool
One of the dedicated and caring staff members that make up the Celebration Friends Preschool team, McGinnes has been on staff since 2011, and provides a great education for 3- to 5-year-olds who love her just as much as she loves them. Puyallup
Consignment Shop + Best Kids Clothing: PopUp Kids
Kids grow so fast, so why not upgrade their closet after a growth spurt with high-quality and affordable items from PopUp Kids? Owner Michelle Nicholson started PopUp Kids about a decade ago and evolved from selling shoes out of the back of her car, to pop-up events at a toy store, and is now in a permanent location. University Place
Kid-Friendly Restaurant: Farrelli's Pizza
Craving a slice with your kid? This family-owned and -operated eatery should be your go-to stop to chow down on some pizza as a family: Kids can get a free meal on Mondays for every $10 spent by a paying adult, and kids can also learn from pizza artisans in the restaurant how to toss and make their own perfect pies. Various locations
---
Travel & Recreation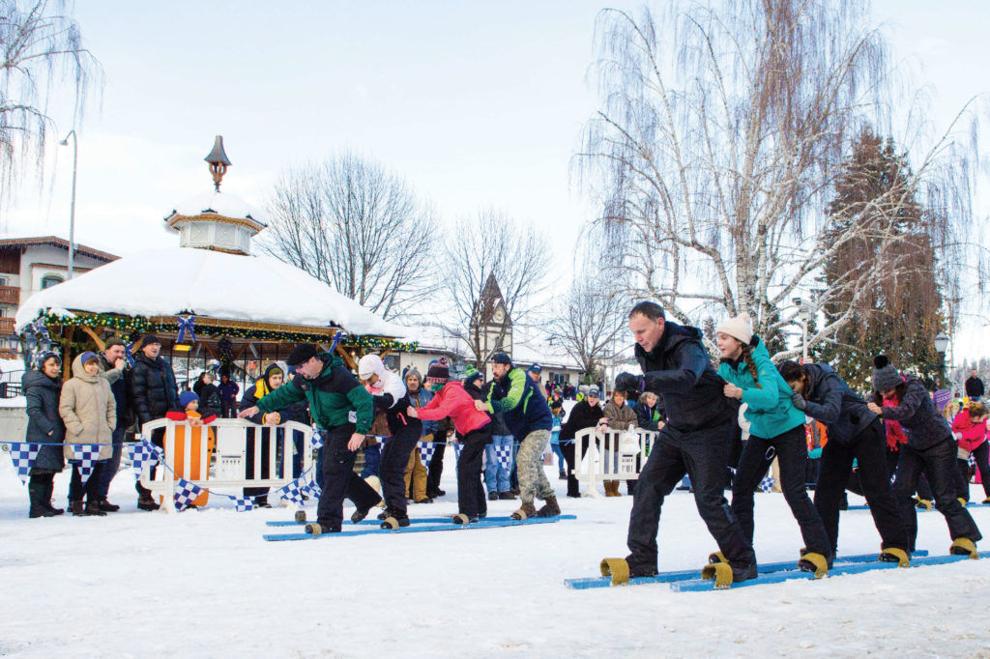 PNW Travel Destination: Leavenworth
No town satisfies quite like Leavenworth. With its never-ending pints of beer, plentiful shops, and comfort food-centric restaurants, there's really something for everyone. Go skiing in the winter, rest up with a spa day during the spring, try water rafting in the summer, and enjoy beer tasting during the fall. We just planned your entire year's worth of staycations. You're welcome. 
Marina: Swantown Marina & Boatworks
Named for John Swan, a prominent, early resident in Olympia, Swantown Marina is among the largest in the state and is a hotspot for recreation. Its informative website also alerts boaters to current fuel costs, and offers links to tide trends, coastal waters forecasts, events, emergency services, and more. Olympia
Bowling: Ocean5
The Ocean5 entertainment center is anchored in sustainability and has won several Best of the South Sound awards — and with its super-popular bowling venue, we're not surprised it picked up another. Even if you're a bowling expert, Ocean5 has something to test your skills: Duckpin is a trickier version that uses a bowling ball that's half the size of a regular bowling ball, and it's calling your name. Gig Harbor
People-Watching: Point Ruston
Have you seen Point Ruston during the summer season? Heck, even in the winter, the small city attracts tons of visitors to its retail and restaurant epicenter. No matter where you settle down — at an outside table with a crepe from Jewel Box Cafe, or with an ice cream cone in hand from Ice Cream Social — you're sure to be entertained with all the people coming and going on bikes and trolleys before they hit the shops or movies. Ruston
Golf Course: Chambers Bay Golf Course
It's like you've stepped away from the city and into a paradise oasis. After golfing against the backdrop of the Puget Sound, grab a drink and a bite at its restaurant. University Place
Hike: Point Defiance
Really, you can't go wrong at Point Defiance Park. Make your way to the trails at Five Mile Drive, and you'll bathe in a canopy of trees with views of the Sound. Tacoma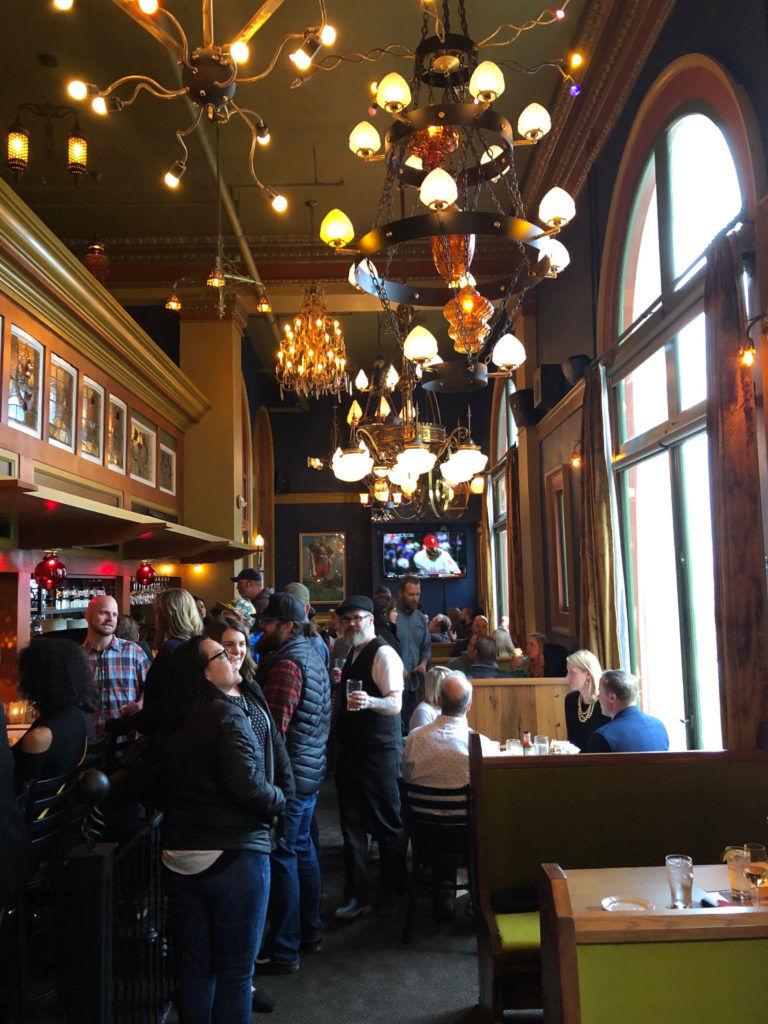 Hotel: McMenamins Elks Temple
The South Sound has been waiting a long time for this, and it seems fair to say that we're all relishing in the opening of the McMenamins Elks Temple, a boutique hotel with a plethora of bars and eateries — and an impressive concert venue — smack dab in the middle of downtown Tacoma. We recommend staying in one of their themed rooms, like the graffiti room, for an additional shot of nostalgia. Tacoma
---
Weddings & Events
Gala Event: Festival of Trees
If you've been searching for a winter wonderland in Tacoma, then you need to see Tacoma's Festival of Trees. Organized by the Mary Bridge Children's Hospital, the Festival of Trees is an elegant black-tie gala event that supports a great cause — funding the needs of Mary Bridge Children's Hospital — and includes tree lightings and auctions, live performances, and dinner. The gala is an annual event taking place each December at the Greater Tacoma Convention Center. Tacoma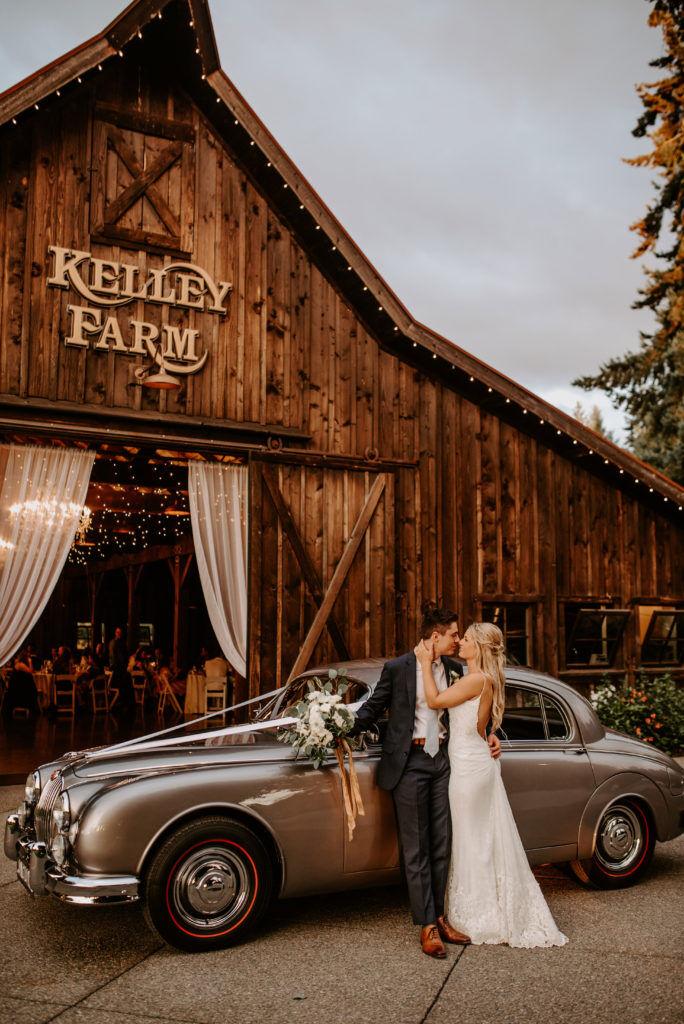 Wedding Venue: Kelley Farm
If you're looking for a stunning wedding venue high on a hill with a decked-out barn, 100-year-old cottages for the bride and groom, and more, this is the place. Pinterest-and Instagram-worthy, indeed. Bonney Lake
Event Venue: Historic 1625
This beautiful historic venue is perfect for weddings — or really any event that you want to make a lasting impression on your guests. Built in the late 1940s, the space was originally a Dodge Truck Dealership. In 2005, the owners of Historic 1625 bought the building, and it underwent a multiyear remodel to make it the picturesque venue it is today. Tacoma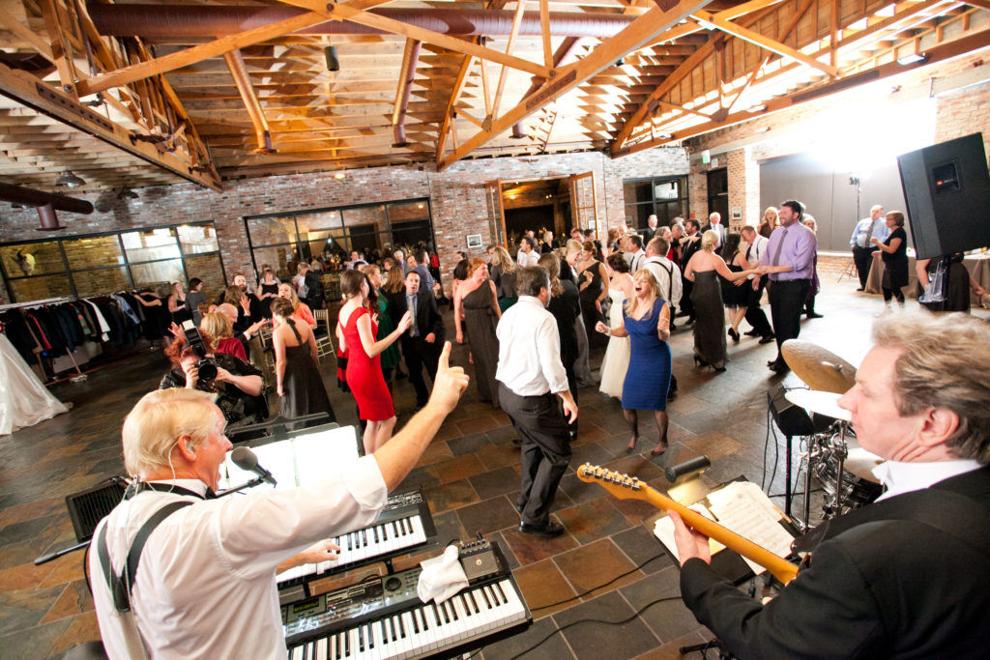 Caterer: Jonz Catering
Committed to making every event a fun and unique experience, Jonz Catering attends to even the smallest details, from the food to the décor. The cherry on top is the smiling faces of their friendly and cheerful staff. Tacoma
Deejay: Tony Schwartz
Tony Schwartz is here to make sure your special day is a once-in-a-lifetime event. Puyallup
Photographer: PS Photography & Video
PS Photography & Video was founded six years ago by husband and wife duo Jonathan and Trina Heppner — the perfect team to capture the most beautiful moments at your wedding. Tacoma
Bridal Shops: The Wedding Bell
The Wedding Bell has been serving Tacoma Brides for 75 years now, and over that time they've come to develop a well-deserved reputation as the No. 1 bridal shop in Tacoma. The shop's first owner, Mrs. Fontana, ran the store for 47 years before she passed away; during that time, she kept newspaper clippings and photographs from every single customer (you can ask to see the albums when you come in!). Tacoma
Office Party Venue: West of the Waterway
West of the Waterway is the perfect seaside venue for any office party or private event. With its spacious accommodations, scenic view of the waterfront, and catering partners, they're sure to make your event memorable. Tacoma
Event Planner: Infinity Wedding and Events by Gen
With more than four years of wedding and event planning experience, Infinity Wedding and Events is sure to add that extra sparkle to your special day. Olympia
---
Citizen of the Year
Sue Braaten
Story by Stacy Moser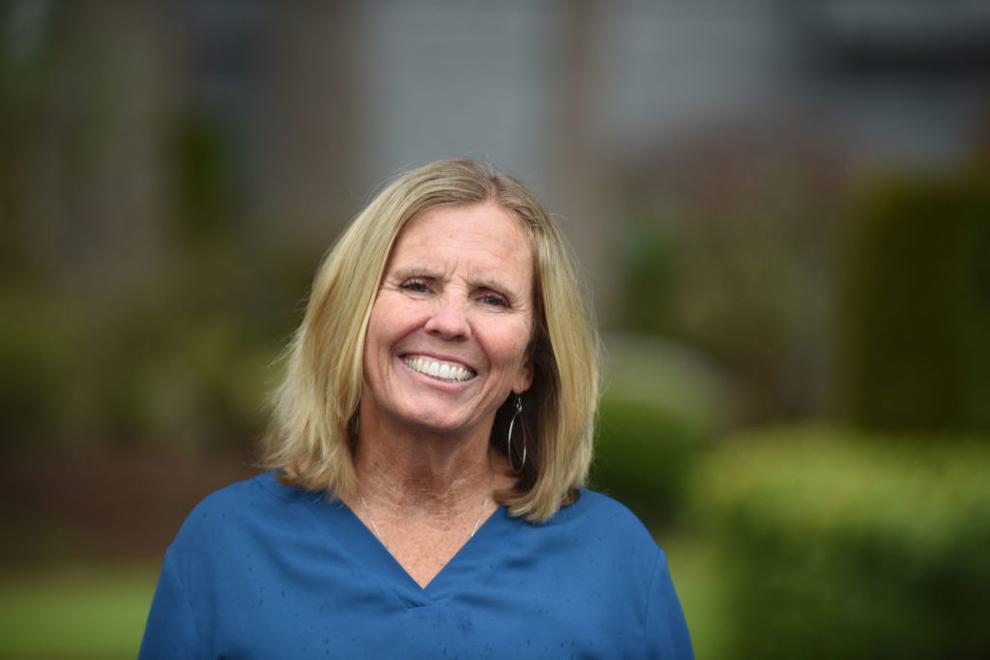 More than 30 years ago, Sue Braaten and her husband, Ken, who already had three children, adopted a young boy after social workers determined he needed to be removed from his parents' home immediately.
Sue recalled the night they first met Mikey, who was 3 years old at the time. "We were licensed to 'foster adopt,' and we got a call one night. A social worker said, 'We have a boy who needs to be picked up right now.' So we went with her to downtown Seattle and picked him up, along with his garbage bag full of dirty things. Mikey picked up that bag, grabbed my hand and said, 'OK; let's go.' He'd never met me before, but he walked out and never looked back."
Over the years, the Braaten family embraced Mikey's challenges, offering him support through life's ups and downs. "It's a success story, ultimately," Braaten said. "I always tell people who adopt — even though it's hard sometimes, the child is better off than they would have been, that we know."
Now, Braaten is something of an expert on how children cope as they transition from hardship to hope. As a court-appointed special advocate (CASA) volunteer for the last two decades, she's taken many other children under her wing, acting as their eyes and ears as they move through the state's foster-care system.
"I'm that child's voice. I do things like meet their teachers at school, or I've had to go to jail to talk to the biological dad and say, 'Hey! Are you going to get it together, buddy?' Or I tell the judge, 'This is what the child wants.'
"The process is scary," she continued. "It's emotional for me because I see the hurt in these kids' eyes. I see that they're traumatized. That's what bothers me most — through no fault of their own, they're victims of a system, and they're just stuck. Helping kids in foster care is my passion."
Braaten's desire to protect children motivated her to establish the Homestead Community Foundation, with an all-volunteer board of directors, to provide resources and housing for children as they are introduced into the foster-care system or if they face homelessness.
She laments that, too often, children are separated from siblings when they are removed from their biological parents. "Wouldn't you rather be with your sibling if that happened to you? It's heartbreaking. Older kids feel responsible for the younger ones, even if they're only 8 or 10 years old. When they're separated, that's just more trauma. As I watched it happen over and over, I realized I had to do something about it."
Through her work with Homestead, Braaten was instrumental in the effort to purchase the "JJ House" in Hilltop in 2017, a safe haven for children and their siblings, cared for by licensed foster parents. Her goal is to continue to raise funds and purchase more homes where siblings can be kept together in a stable, loving environment.
"Love can't always fix everything, but it can sure help," Braaten said, smiling.
Braaten points out that it's the small things that make a big difference to children in foster care, like when they suffer the indignity of being removed from their home with only a garbage bag to carry their belongings.
That's why Braaten started Bags for New Beginnings, a program that collects gently used purses and luggage to offer not only to social workers who remove the kids, but also to recently released inmates from the Washington Corrections Center for Women.
"Those women are released with only grey sweats and a grocery bag that's stamped with their prison number," Braaten said. "It dawned on me one day — that could be me. It could be my daughter or my friend. It turned my thought process around."
To offer more humanity to the women, the program replaces the prison bag with a Nordstrom or Macy's shopping bag, "so it looks like they've just been shopping," Braaten said.
"It's about self-esteem. It's a new beginning. They're going back to face old habits, but at least they've got a little bit of dignity — and a purse with treats in it."
Braaten helps run Gig Harbor's Wesley Inn, the hotel her husband built in 1998, juggling her responsibilities with Homestead and CASA, devoted to making a difference in as many lives as she can. When asked where she stores the Bags for New Beginnings donations, she laughed and replied, "Much to my husband's dismay, we store it all in the hotel's basement. The hotel staff knows to always say, 'Yep — we take donations here!'"
May is Foster Care Awareness Month. To find out how you can help, go to homesteadcommunity.org.