I don't have the authority to tell you definitively what the best movies of 2022 were. No critic does, really. How realistic is it for one to catch every single movie released in a given calendar year? (If you've achieved the impossible, major props.) I did, though, watch a lot of stuff last year — a little over 600 movies — and many of them, I think, are worth setting aside a few hours for. Below are some of my favorite 2022 releases, in no particular order.
Tár, dir. Todd Field 
A smart, corrosive study of fame's corrupting power, Field's first movie in 16 years features career-best work from lead Cate Blanchett.
Tracking the sudden, increasingly bloody dissolution of a friendship, McDonagh's reunion with In Bruges (2008) stars Colin Farrell and Brendan Gleeson is both one of the funniest and saddest movies of the year.
Jackass Forever, dir. Jeff Tremaine 
This hysterically funny — and possibly final — chapter in the long-running Jackass franchise is the best thing it's offered thus far. 
The beloved director's cinematic memoir features much of the sentimentality he's known and appreciated for, but it intriguingly also has a reflective, self-critical quality that underscores what might have inspired those sentimental instincts in the first place.
Nope, dir. Jordan Peele 
This summer's funnest release made good on comedian-turned-filmmaker Peele's knack for thrilling, thought-provoking genre-blending.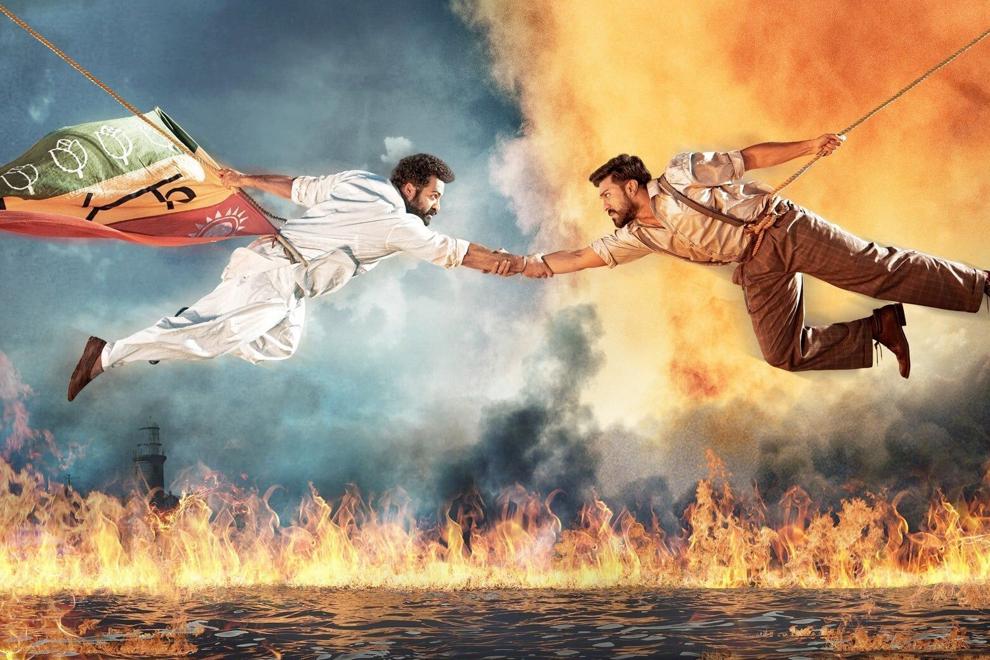 RRR, dir. S. S. Rajamouli
RRR, the rare Tollywood movie to truly cross over, was the most exhilarating action movie I saw all year. 
Babylon, dir. Damien Chazelle
The box office has been bad and the critical reactions divided on Chazelle's roving, ambitious Hollywood epic. But I was taken with his recreation of 1920s Hollywood and the tacit criticisms lodged at it that, unsurprisingly, continue to resonate in an industry whose conditions have improved but whose cruelties have fundamentally remained the same. 
Presumably the final part in a trilogy of semi-autobiographical movies from Hogg (the first two were 2019's The Souvenir and 2021's The Souvenir Part II), The Eternal Daughter ingeniously repurposes the aesthetics of haunted-house movies to tell an eerie story of grief. Tilda Swinton is excellent, too, in a dual role that requires she play both mother and daughter.
Memoria, dir. Apichatpong Weerasethakul
This mysterious movie, also starring Swinton, will supposedly never be officially released on streaming or DVD, opting instead for a never-ending theatrical release. That move may sound a little gimmicky, but it makes sense for a hypnotic work about a woman searching for something that may not ever be able to be found.
No new release this year made me quite as emotional as Sciamma's fantasy-drama about an 8-year-old girl (Joséphine Sanz) who, through an unexplained kind of time travel, befriends her mother as an 8-year-old (Gabrielle Sanz).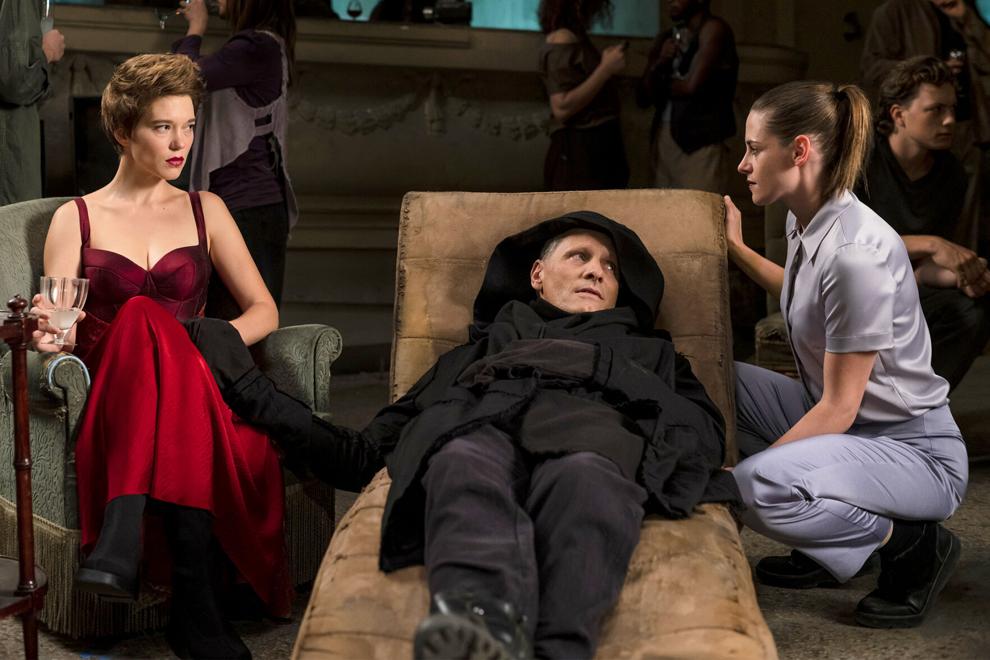 Body-horror maestro Cronenberg's first movie in nearly a decade revisits old themes from fascinating new angles. 
Viola Davis proves her action-star mettle in Prince-Bythewood's kinetically staged historical epic about the all-female Agojie warriors of West Africa. 
Barbarian, dir. Zach Cregger
One of my favorite evenings spent at the theater in 2022 was in the company of Barbarian, an excruciatingly suspenseful and frequently very funny horror movie that never lands quite where you think it will. 
Elvis, dir. Baz Luhrmann 
Elvis' flaws may possibly outnumber the things it does well, but I nonetheless haven't been able to stop thinking about Austin Butler's hyper-committed lead performance and the colorful maximalism of Luhrmann's vision. 
Kline's filmmaking debut — about a talented but vexingly selfish 17-year-old (Daniel Zolghadri) who dreams of becoming the next Robert Crumb — is a masterwork in stressful cringe comedy.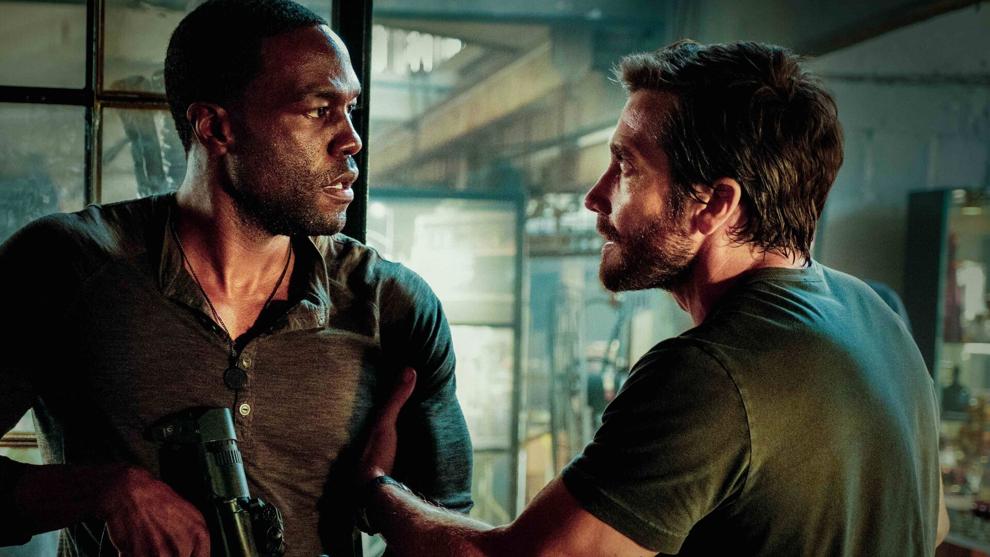 Aftersun, dir. Charlotte Wells 
Wells' debut is a wise, quietly devastating drama about a young father and daughter (Paul Mescal and Frankie Corio) taking their ostensibly last vacation together. It says what few films can about the built-in limitations of familial relationships without explicitly saying much at all. 
In his aughts prime, Bay's action movies tended to feel unbearably obnoxious. But in the 2020s, where action blockbusters are more and more defined by uniform superhero movies and sequels in other established franchises, Bay's instantly recognizable style felt surprisingly refreshing amid homogeneity. 
X, dir. Ti West 
West's homage to the slasher movies of the 1970s is both a loving and subtly critical pastiche.
Action icon Michelle Yeoh at last gets a meaty role worthy of her often taken-for-granted gifts in the Daniels' singular fusion of the family drama and the martial arts thriller.  
Reeves' stylish, noirish take on the Caped Crusader breathed new life into the growingly bland superhero-movie format.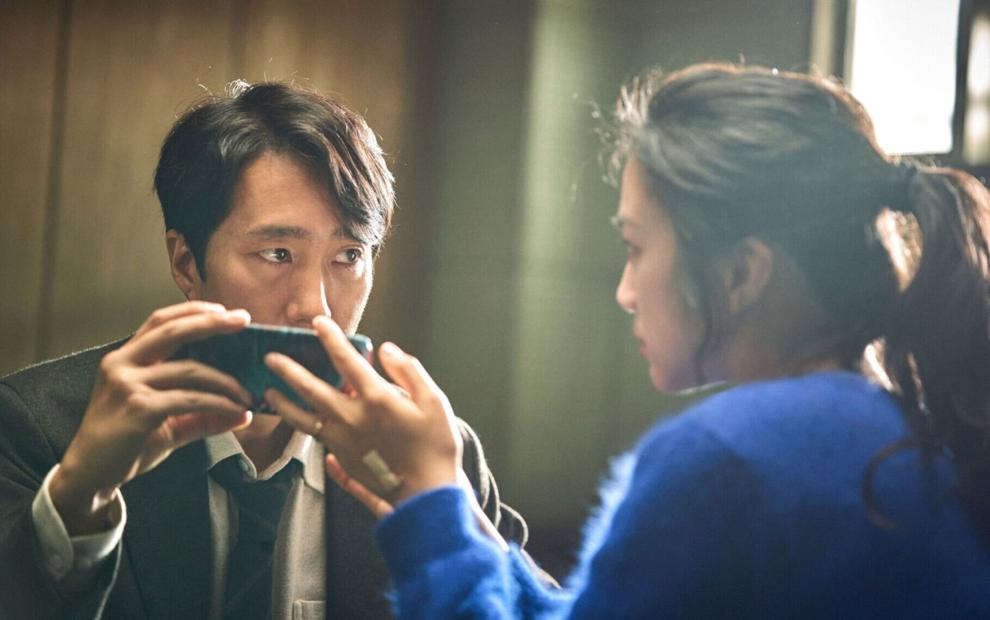 Though overlong, Park's seductive, slyly funny quasi-thriller about the relationship between a detective and a possible murder suspect (Park Hae-il and Tang Wei) has taken up more residency in my brain than I would have expected after leaving the theater.
Kimi, dir. Steven Soderbergh 
Soderbergh's Seattle-set conspiracy thriller starring Zoë Kravitz as a tech worker who uncovers a deadly secret keeps you rapt and on edge.  
Aubrey Plaza gives one of her best performances in Ford's astute thriller about a young woman who turns to crime in a last-ditch effort to finally free herself from her imprisoning debts. 
Nanny, dir. Nikyatu Jusu
This tense drama — about an undocumented Senegalese immigrant (an excellent Anna Diop) who takes a nannying job for a white Upper East Side couple so that she can fly her son out to the states — was among my favorite debuts this year. 
Mad God, dir. Phil Tippett
This years-in-the-making passion project from visual-effects maestro Tippett pushes the limits of stop-motion animation with haunting, breathtakingly original results. 
The Janes, dir. Emma Pildes and Tia Lessin
Pildes and Lessin's moving HBO documentary about the Jane Collective — an activist group that administered 11,000 illegal abortions in Chicago between 1969 and 1973 — was unintentionally lent a new urgency with the Supreme Court's overturning of Roe v. Wade this summer. 
Movie Love is South Sound's film column. For more movie recommendations from Blake Peterson, subscribe to his newsletter.