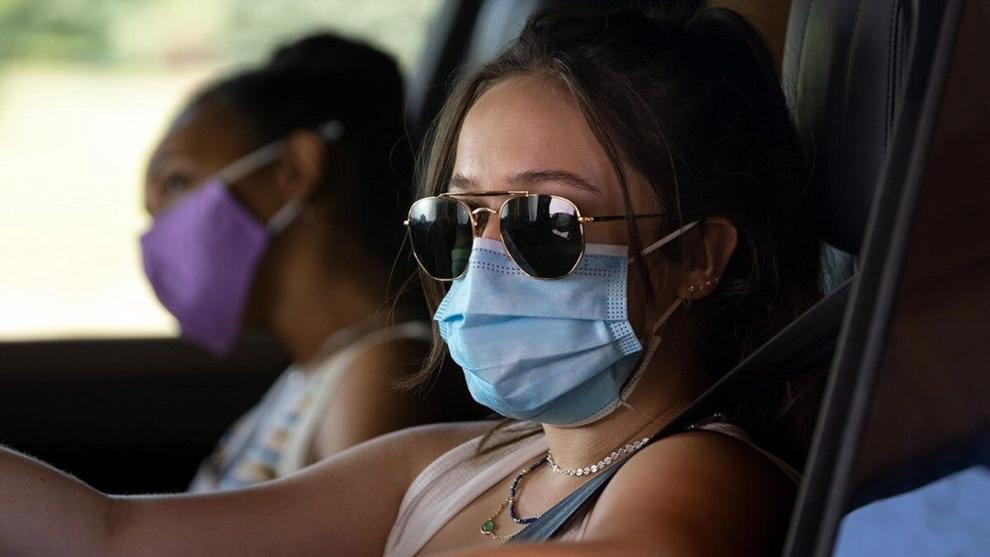 Sick, dir. John Hyams
Stop me if you think you've heard this one before: some young people have escaped to a secluded log cabin for a getaway only to find when night falls that outside there lurks a knife-wielding killer eager to test his or her blade on them. This worn-out slasher-movie conceit is used once again on John Hyams' Sick, now on Peacock, and though it objectively offers very little the horror subgenre's fans haven't seen before, it does enough tweaking on our expectations and offers enough invigorating thrills across its aerodynamic 83 minutes. You're tricked into thinking you're seeing something new. 
The movie is set during the very early days of lockdown — it begins on April 3, 2020 — and is replete with references to bygone realities you'd rather not think about ever again, from toilet-paper shortages to getting shamed for not wearing a mask when unsurrounded outdoors. (COVID-era faux pas come to play a huge part in the final reveal, too.) The film is less hermetic and more relentlessly forward-moving than a slasher movie typically is, with Hyams' action-film background coming in handy as Sick transforms somewhat into a chase thriller, the two female leads (Gideon Adlon and Bethlehem Million, both solid) stepping away from the dreamy real estate owned by Adlon's father now and again to traverse the wide-open land and, briefly, even sea (i.e., lake) as potential escape routes. 
Sick is the kind of expertly executed formula that reminds you why the formula became a go-to in the first place. Kevin Williamson, whose witty, knowing voice propelled the likes of the Scream movies and Dawson's Creek, co-wrote and co-produced; he and co-writer Katelyn Crabb temper Hyams' knack for thrilling, no-nonsense set pieces with welcome doses of gallows humor. Sick doesn't quite reinvent the slasher the way Williamson's Scream movies did, but it teaches this old subgenre enough new tricks to make it an early highlight for whatever this year's spate of horror movies winds up offering.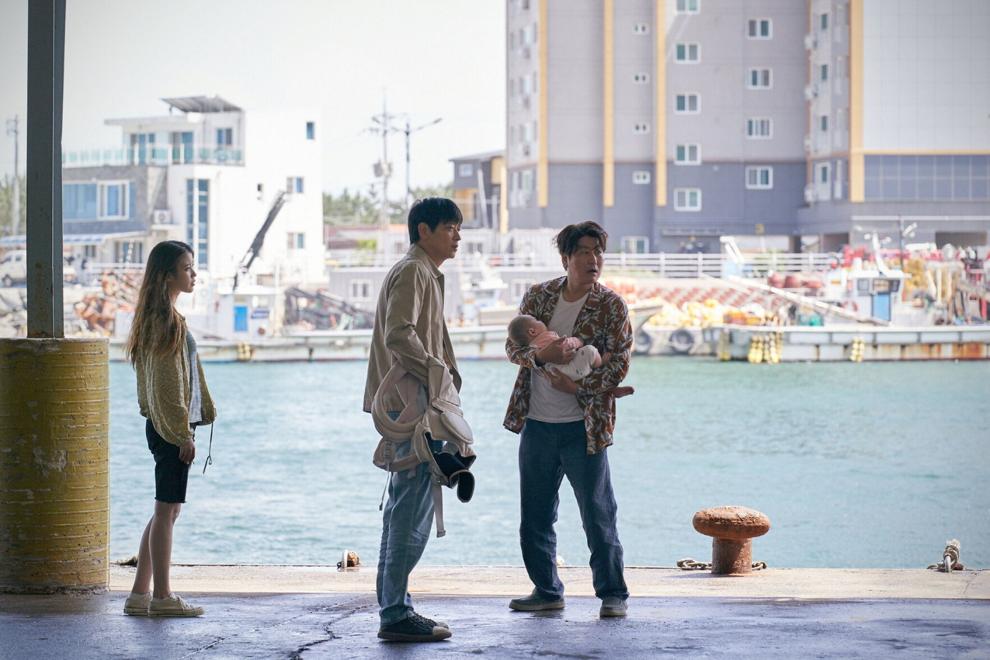 Broker, dir. Hirokazu Kore-eda
A young woman named So-young (Lee Ji-eun) slouches through the rain, baby swaddled in her arms, and drops the bundle off at the front door of a Busan church late one evening. That should be that. But in Broker, Japanese filmmaker Hirokazu Kore-eda's first Korean movie, the decision sparks complications she could never have imagined. For one thing, that one of the church's volunteers, Dong-soo (Gang Dong-won), sometimes with his friend Sang-hyeon (Song Kang-ho) picks at random one of the babies the place takes in to sell on the black market. For another, that there are a couple detectives (Bae Doona and Lee Joo-young) on to what Dong-soo and Sang-hyeon are doing and actually witness So-young's dropoff from a car parked discreetly just down the road, where they'd been performing one of what we come to understand are many, many stakeouts.
So-young eventually comes back to the church, deciding that maybe she wants her baby after all. She's flatly lied to about its whereabouts until becoming hip to what Dong-soo and Sang-hyeon are doing through a little nudging. Surprisingly, she ends up ultimately choosing collaboration over the condemnation her instincts first push her to, joining the pair as they go on what amounts to a road trip on which they meet up with prospective parental candidates. (Those detectives, in a sense, join them too, never far behind in a car they will so often be inside that most of their meals will be eaten there.) Kore-eda revels in the emotional and moral complicatedness of his characters; I was moved watching them find meaningful connection amid circumstances both untenable and vulnerable to danger. (Along the way, these three outcasts and a baby are joined by an adorably gung-ho orphan, played by Im Seung-soo, who stows away in Sang-hyeon's ramshackle van.) All concludes in this bittersweet, frequently funny movie too tidily — its optimism feels safe considering the dark things we will learn and the consequences they will lead to — but I was glad to be in the company of people who for a short time patched some happiness together with each other.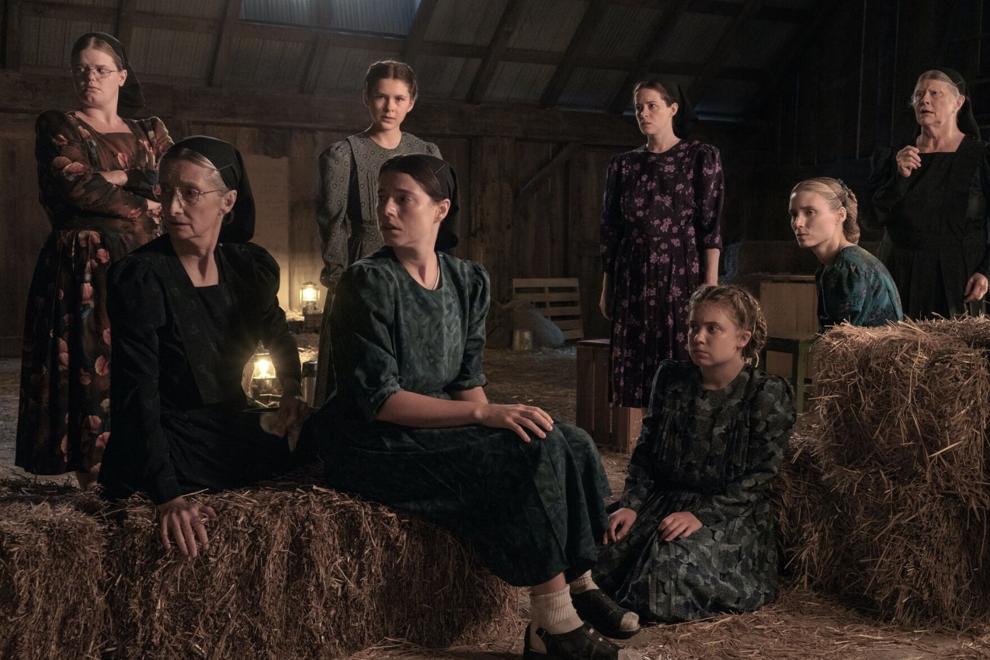 Women Talking, dir. Sarah Polley 
Like all her movies, Sarah Polley's Women Talking harbors a painful secret whose reveal will leave craters of devastation in its wake. The movie, Polley's first in a decade, is set in 2010 in a secluded Mennonite colony in Canada and opens with a nightmarish discovery. Nearly all its men have been drugging and assaulting the colony's women — including girls as young as 4 — in the dead of night for years. Women Talking begins around the time the men have temporarily left to bail out one of their recently arrested own. While they're away, Polley focuses on eight women (Rooney Mara, Claire Foy, Jessie Buckley, and Frances McDormand among them) mulling over the future. They lay out their next moves — they're broadly considering sticking around the colony and forgiving their abusers; staying but pushing for better conditions; or leaving altogether — and try to work toward a general consensus on what to do.
There's an undeniable power in Polley's ensemble embodying the movie's title for nearly all its 104 minutes, never indulging the perspectives of the men who have sparked the crisis that drives it and compassionately offering an ear to women working through an unimaginable shared present. The characters fall everywhere on the spectrum between unequivocally certain about cutting ties with the community — like Foy's Salome, whose rage seems like it could almost geyser from her body — and wary, understandably frightened about the prospects of starting life anew and the potential spiritual consequences of exile.
But for a movie ostensibly driven to substantially cede the floor to its nearly-all-female ensemble, Women Talking mostly stays at the surface, largely keeping away from how its cast's relationships with religion may now be complicated and how their conceptions of themselves and each other exist outside their collective trauma. The characters by and large function as ideological talking points whose at first varied frames of mind will braid into shared political conviction. Their observations tend to have the kind of unnaturally poetic literary elegance ("Why does love — the absence of love, the end of love, the need for love — result in so much violence?"; "Hope for the unknown is good. It is better than hatred of the familiar") that sound as good to the ear as generate unintentional distance, a sense of these people being more appreciated as thematic representations than people. (Buckley proves an exception to the feeling of limitation her set of rather one-note co-stars uphold; that's less because of what Polley's screenplay gives her to do than the actress' freakish gift for seizing on the emotional minutiae most actors either don't think to look for or can't as evocatively convey.) 
Like this year's She Said — a movie which, like Women Talking, was co-produced by alleged abuser Brad Pitt's Plan B Entertainment — the film is moving sheerly because of the delicate seriousness with which it takes this story of horrific systemic abuse. But a feeling of stagey neatness undermines the urgency of a movie that ought to be almost thrashing with it.
Movie Love is South Sound's film column. For more movie recommendations from Blake Peterson, subscribe to his newsletter.