Tacoma's Mary Bridge Children's Hospital has provided a glimpse into the future, sharing architectural renderings of what its new standalone hospital is expected to look like once it's completed in late 2024.
Preliminary work on the roughly $300-million project is underway. Construction is scheduled to begin in early 2022. Mary Bridge is currently located within MultiCare Tacoma General Hospital. Both hospitals need more space to serve patients and families in the future and the new facility will allow Mary Bridge Children's to provide a greater level of care and services tailored to the needs of children and their families, according to a hospital news release.
Mary Bridge opened as a standalone hospital in 1955, but, needing more space, moved in 1987 into a new wing in Tacoma General. The former Mary Bridge hospital building became what is now the Mary Bridge Children's Outpatient Center. The outpatient center will be incorporated into the new facility, bringing both inpatient and outpatient services to one location, the release said. The project will include a new parking structure that will connect directly to the children's hospital.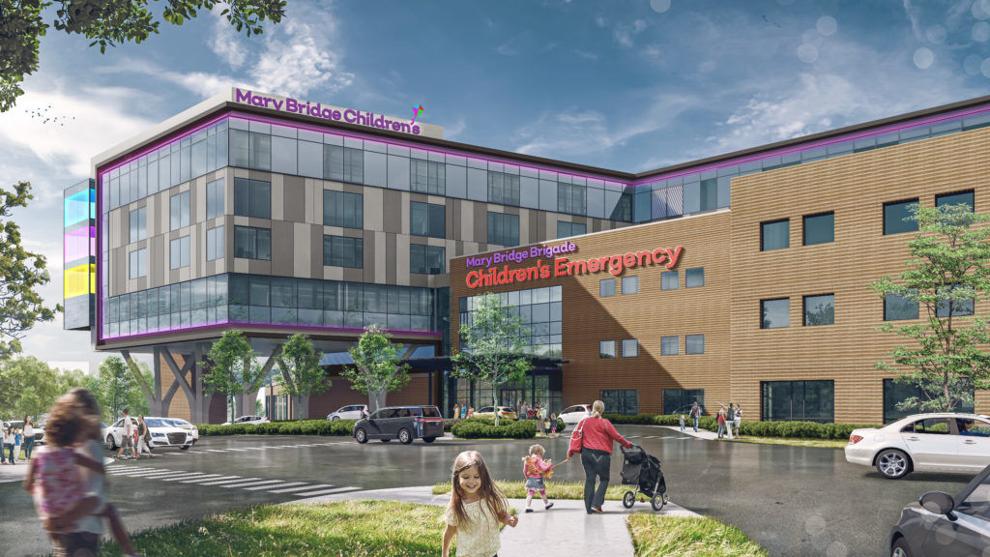 Designs for the new hospital building — located on the corner of Division Avenue and Martin Luther King Junior Way — will reflect Mary Bridge Children's roots in Tacoma and the Pacific Northwest, according to the hospital.
The new hospital will include 64 private pediatric medical-surgical unit patient rooms; 18 private pediatric Intensive Care Unit patient rooms; 34 pediatric Emergency Department treatment rooms; eight pediatric behavioral health crisis rooms; eight pediatric operating rooms; two endoscopy rooms with sedation services; a hybrid catheterization, electrophysiology, and radiology suite; and more.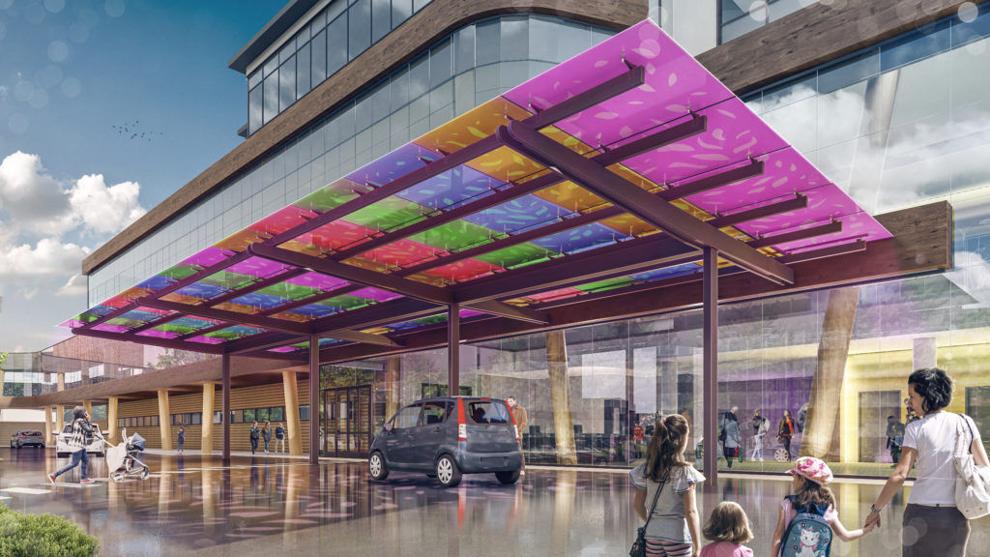 Mary Bridge Children's has partnered with CBRE for project management; ESa (Nashville) and TGB Architects (Edmonds) for architecture and design; WSP USA (Dallas) for building engineering services; and Layton Construction (Salt Lake City) and Abbott Construction (Tacoma) for construction. Mary Bridge Children's is working with Colemon & Associates (Tacoma) to engage with the community and solicit feedback on the project.