From a Craigslist ad to opening for Billy Idol — twice — Seattle-area '80s new wave cover band Nite Wave has seen a lot over the past 10 years.
Nite Wave is made up of five guys who just really love new wave. Fronted by lead vocalist and rhythm guitar player Michael Henrichsen, the band comprises Evan Galt (bass, vocals, keys), Dave Dodge (lead guitar, bass, keys, vocals), Jim Simbe (keys, vocals, bass), and Jeff Mills (drums).
In 2012, the band opened for Billy Idol after Henrichsen campaigned to have Idol play for his 26th birthday charity event in Seattle.
It's been a steady climb for the group since the momentous concert. Nite Wave went from playing maybe four shows a year in the Seattle area to more than 60 shows a year all across the state. And, Billy Idol wasn't the band's only brush with fame. Members have since played alongside Jane Wiedlin of The Go-Go's, Clive Farrington of When in Rome, and '80s icon Tiffany. The band was even flown to Las Vegas to play at an Amazon party in 2019.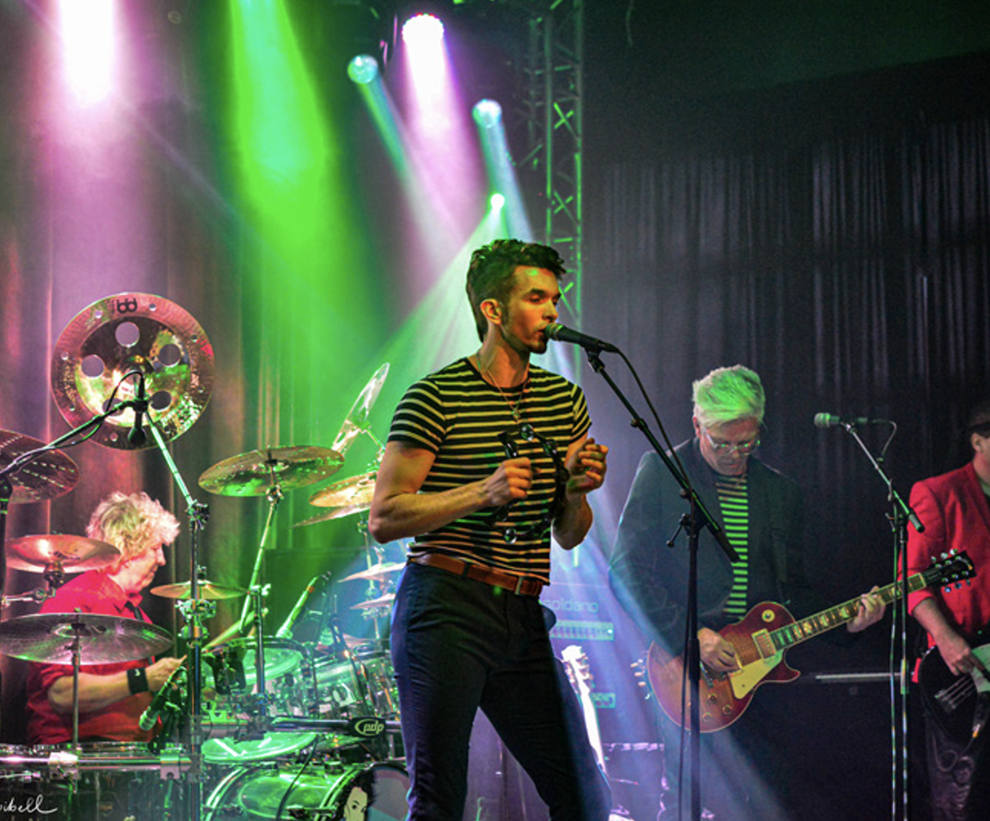 Nite Wave also has developed side projects, such as the Duran Duran tribute Tiger Tiger, the Billy Idol tribute Whiplash Smile, and most recently, the Flock of Seagulls tribute Telecommunication.
2020 was supposed to be the band's biggest year yet. But the global pandemic threw a wrench into those plans.
"It was tough. No one knew how to react. We really thought it was going to be temporary. We thought we'd be back to normal by the summer," Henrichsen said with a laugh.
With the shutdown, all live events were put on hold indefinitely. However, several local music venues found a way to, as they say, have the show go on.
Nite Wave performed its first virtual concert at the Nectar Lounge in Seattle in June 2020.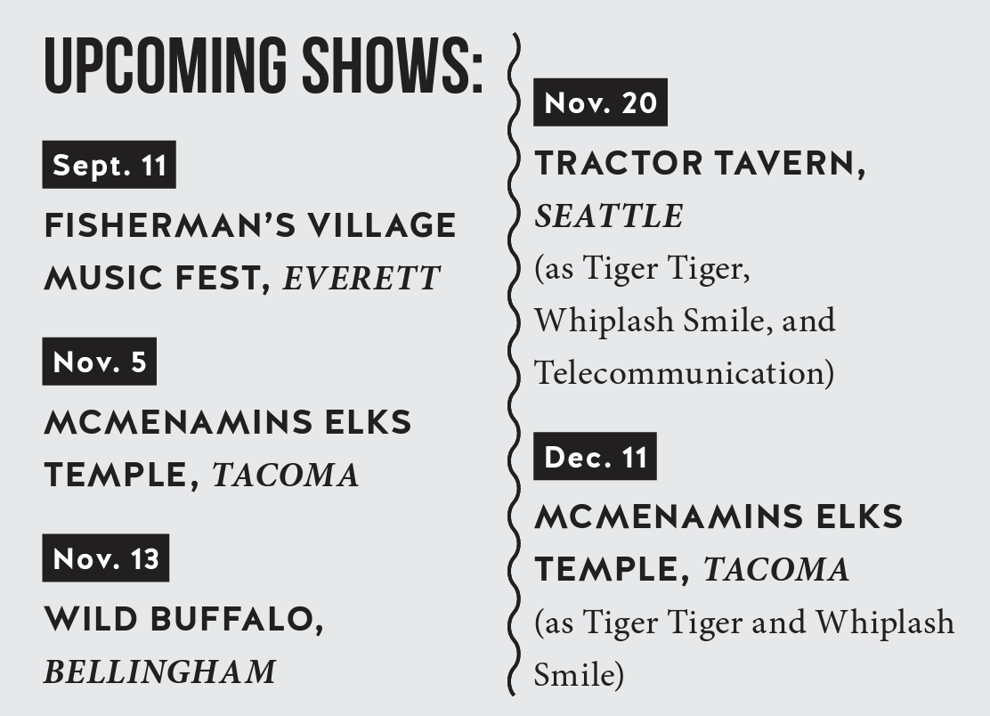 "We were fortunate to perform our two-part ninth anniversary show at the Nectar Lounge. They were amazing, and it was a really high-quality production," Henrichsen said. "It was our first time performing to an (almost) empty room. It was so weird. I had never realized how much I feed off of the audience."
Despite the awkwardness of performing to just a few camerapeople, it allowed the band to have its music be accessible to anyone with an internet connection, thus furthering its audience reach. As part of the virtual concert series, people tuning in could leave comments that would then be read by the band.
"It was wild to see that people from around the country were watching us. And we were able to sort of interact with them even in this weird new setting," he said.
Nite Wave has performed about 15 virtual shows, Henrichsen said, with one of the most recent being its 10th anniversary show.
As the state reopens, Nite Wave has been able to play live shows again, including opening for Billy Idol for a second time at the Tulalip Amphitheater in August.
"When we first opened for him, I thought that was a true once-in-a-lifetime opportunity, but the fact that he wanted to play with us again was just mind-blowing. We're so grateful to have shared the stage with such a legend (twice)," he said.
In addition to live shows, Nite Wave released its first live album, … In the Midnight Hour, in July to digital platforms with the hope to release on to CD and vinyl this fall.
"We've accomplished so much (as a band) with so much more that we want to do. It's been an honor to play with these guys for the past 10 years … we're all still best friends and have been able to meet lifelong friends and fans. I'm honored, grateful, humble, and blessed," Henrichsen said. "We hope to break the barriers of what cover bands can do and be part of the fabric of mainstream bands and PNW music." 
---