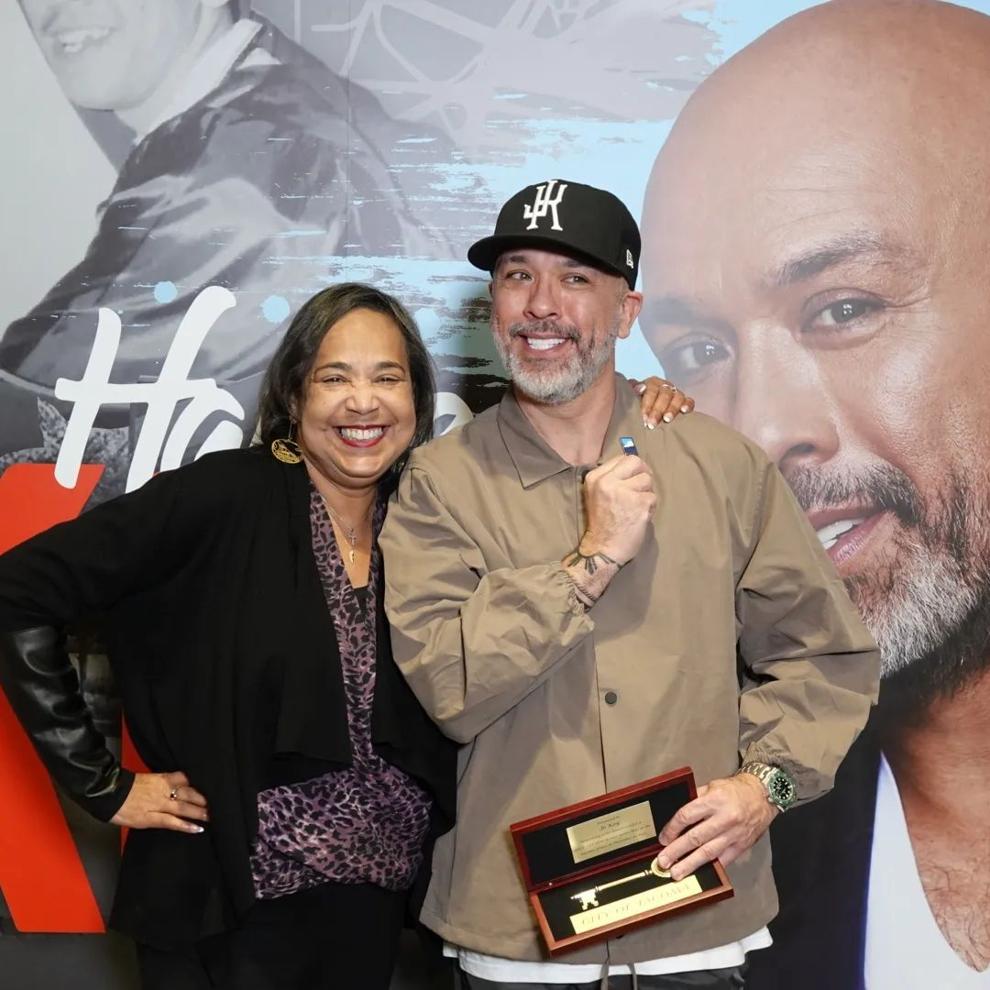 Comedian Jo Koy accepted over the weekend Tacoma's Key to the City during a presentation that also made "Jo Koy Day" official in Tacoma. The key recognized Koy's sold-out Dec. 10 show at the Tacoma Dome. 
Koy, who was born and raised in Tacoma, is a Foss High School graduate. One of today's premier stand-up comics, Koy has come a long way from his modest beginnings performing at a Las Vegas coffee house to now selling out prestigious venues internationally, including Radio City Music Hall (New York), Chase Center (San Francisco), The Forum (Los Angeles), Mall of Asia Arena (Manila, Philippines), Coca-Cola Arena (Dubai) and ICC Theatre (Sydney, Australia).
Koy recently finished production with Amblin Partners and Dan Lin's Ridback for the comedy film Easter Sunday, which premiered in theaters this August and which was the first major motion picture featuring a Filipino family.
The comedian has several standup specials available on streaming, including his fourth Netflix special, Live from the Los Angeles Forum. The special came in the wake of Jo Koy: In His Elements (2020), Comin' In Hot (2019), and Live from Seattle (2017).
Koy additionally has appeared on more than 140 episodes of Chelsea Lately as a season regular roundtable guest.