By Nicole Martinson and Joanna Kresge 
Let's face it: When it comes to gift-giving, not all of us can be ninjas like Parks & Recreation's protagonist Leslie Knope, who literally created holidays just to present her loved ones with heartfelt and personalized gifts. If you, like Knope's family and friends, are having trouble coming up with gift ideas for the people in your life this holiday season, consider some of these gifts, many of which are made or sold locally — or both.
JUMP TO:
Best Friend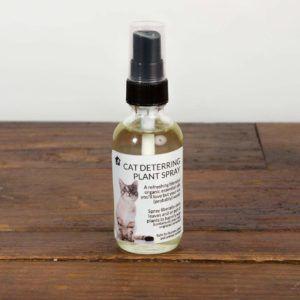 CAT DETERRENT PLANT SPRAY
Try all they might, but some houseplants never make it past a certain furry, four-legged family member. Help your loved one out with a nudge from Renton plant and gift boutique Urban Sprouts Store.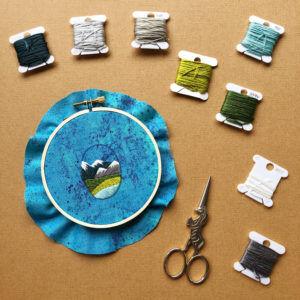 DIY PACIFIC NORTHWEST MOUNTAIN LANDSCAPE PIN KIT
Your BFF can jumpstart a new hobby with Issaquah resident Melissa Galbraith's beginner hand embroidery pin kit. The Pacific Northwest mountain landscape design is a hint of our beloved home in cool colors, plus an oval pin to display their hard work.
mcreativejshop.com | $35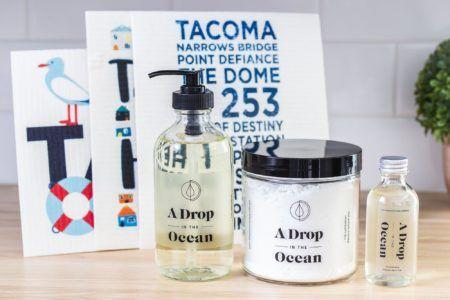 CLEAN ALL THE THINGS! STARTER KIT
Local company A Drop in the Ocean strives for sustainable living with bulk and reusable home and personal care products. This kit chips away at a zero-waste ideal with laundry detergent, dish soap, all-purpose cleaner, and dishcloths — all in reusable or zero packaging.
adropintheoceanshop.com | $44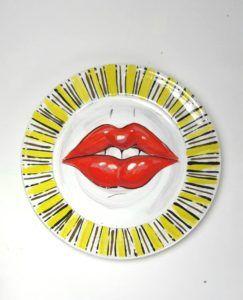 MOUTHY PLATE TERRA COTTA
Locally made pottery from Tacoma-based HC Ceramics bridges the gap between form and function with this sassy serving dish or wall decor. Hand-painted gold and yellow stripes frame expressive bright red lips on this 10-inch plate.
etsy.com | $100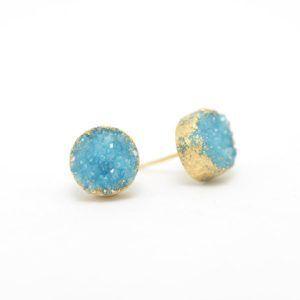 RAW STONE EARRINGS
Bellevue-based Sugar Sidewalk creates simplistic jewelry using several gems and minimalistic metals. Think of your friend's favorite color to personalize a quartz and gold-filled stud earring.
etsy.com | $35
Parent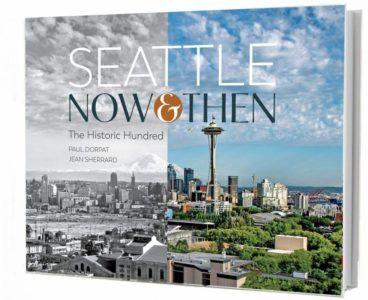 SEATTLE NOW & THEN BOOK
Whether they've lived in the Northwest for decades or don't live here at all, this coffee table book by Seattle historian Paul Dorpat captivates through captions on each page. Photographs of landmarks from the past decade compare side-by-side with photos taken by Jean Sherrard.
pauldorpat.com | $50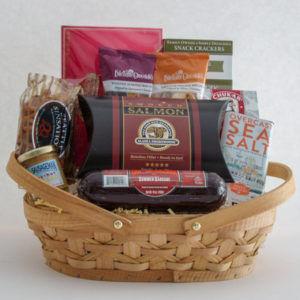 NORTHWEST GREETINGS BASKET
The taste of home comes by way of smoked salmon, crunchy crackers, candy, coffee, and chocolate in this curated gift basket. These treats come in a box to keep, alongside a glass starfish hand-blown by Global Village Glass Studio.
celebratingbaskets.com | $59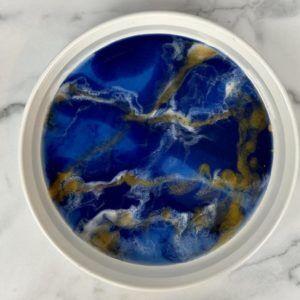 BLUE TRAY
A multipurpose resin tray hand-poured in Lakewood with paint and mica powder might remind your parent of gazing out onto Puget Sound on a clear day. It's functional enough to use as centerpiece decor, a breakfast tray, or however they please.
craft-theory.com | $35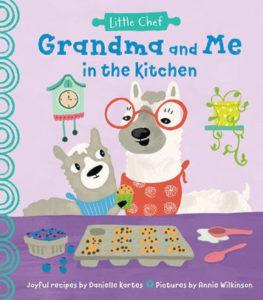 GRANDMA AND ME IN THE KITCHEN BOOK
As part of her Little Chef series, author and 425 contributor Danielle Kartes encourages kids to cook with their families; she shares the best recipes for beginner cooks aged 4 and up.
barnesandnoble.com| $13
Boss or Coworker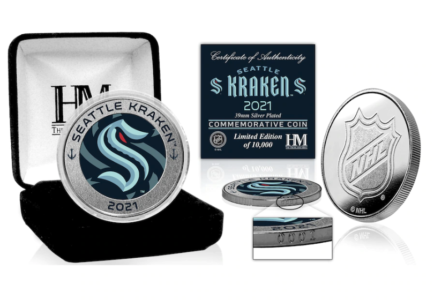 SEATTLE KRAKEN INAUGURAL SEASON SILVER MINT COIN
Hockey fans undoubtedly will remember the Seattle Kraken's inaugural season next year. If not, this limited-edition silver mint coin should seal the deal. It's one of 10,000 and reps that striking new Kraken logo.
shop.nhl.com | $30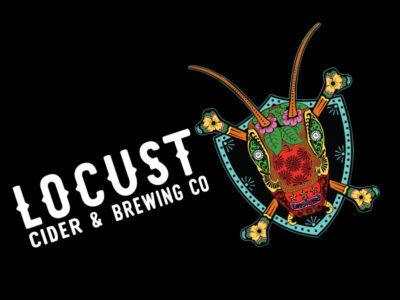 HARD CIDER TAPROOM GIFT CARD
Locust Cider and Brewing's production facility and taproom in Woodinville has all the bells and whistles, like a diverse food menu, in-house cider pours, and bottles to go. Let them pick a few old favorites or brand new flavors with a gift card.
locustcider.com | Starting at $10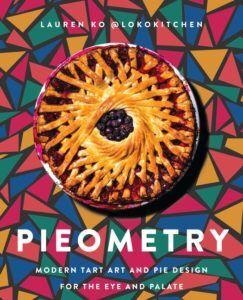 PIEOMETRY: MODERN TART ART AND PIE DESIGN FOR THE EYE AND THE PALATE BOOK
Remind them of their elusive "free time" with Lauren Ko's recently released book of pie recipes. The Seattleite is known on Instagram for her bold colors and geometric-designed pies and tarts made with fruits, veggies, and doughs, plus mouth-watering flavor combinations.
booklarder.com | $33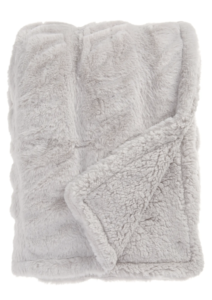 PINTUCK OVERSIZED THROW BLANKET
The coziest Pacific Northwest winter is within reach of this super-plush throw blanket. It's oversized and faux fur, so they're bound to melt as soon as they wrap up tight in front of a fire with a good book.
nordstrom.com | $70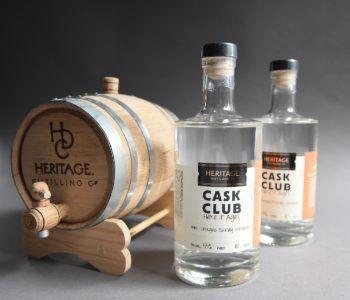 AGE YOUR OWN WHISKEY KIT
The libations from Heritage Distilling Co. already come carefully aged in barrels, but the most adventurous whiskey lover will appreciate trying the process out for themselves. The kit comes with unaged spirits, a miniature aging barrel, accessories, and instructions.
heritagedistilling.com | $100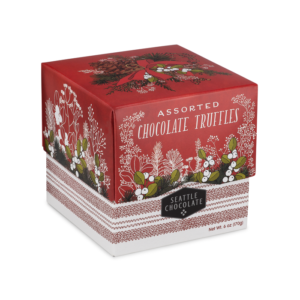 WOODLAND CHEER TRUFFLE GIFT BOX
Seattle Chocolate Co.'s assorted truffles are appropriate at any time, but especially tasty when coming from an artfully designed box by local artist Frida Clements during the holidays.
seattlechocolate.com | $13
Kid's Teacher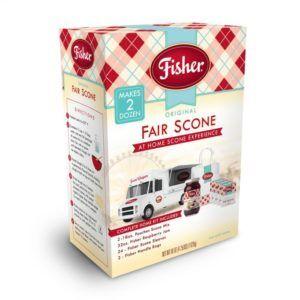 FISHER FAIR SCONES AT HOME EXPERIENCE
Flashbacks to the Puyallup Fair are incomplete without a whiff of a fair scone with butter and jam. Present the experience as close as one can get with two packs of Fisher Scone mix and some raspberry jam, rounded out with scone sleeves and a couple handled bags.
madeinwashington.com| $30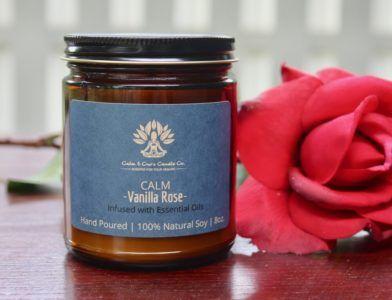 CALM: VANILLA ROSE CANDLE
Help teachers unwind at the end of the day with a calming vanilla rose candle. Calm and Cure Candle's 11-year-old founder Uzziah Campbell understands the importance of relaxation this year, citing the helpfulness of essential oils, candles, and other supplements in relieving anxiety and stress.
calmandcurecandles.com | $18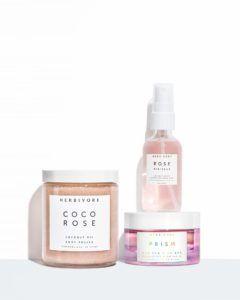 SELF-CARE ESSENTIALS SET
Our kids can be a lot to handle, and if we had to deal with 25 of them at once, we'd need this self-love kit, too. The included exfoliating glow facial, rose hibiscus hydrating face mist, and coco rose exfoliating body polish are just what they'll need after a day with all those kiddos.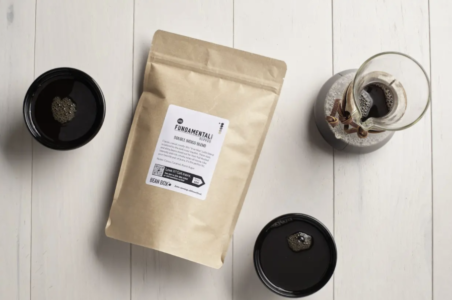 COFFEE SUBSCRIPTION BOX
You're sure to get an A+ from your kid's teacher with this three-month coffee subscription from Bean Box. Each month, the company will deliver four handpicked roasts from near and far, along with tasting notes and brewing tips.
beanbox.com | $68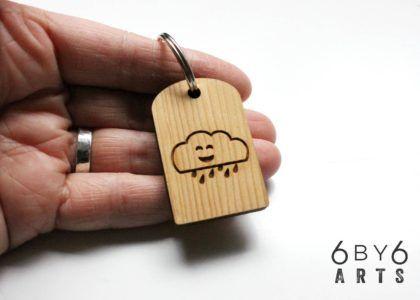 HAPPY RAIN CLOUD WOOD KEYCHAIN
The Woodinville-based makers at 6 By 6 Arts love living in the Pacific Northwest just as much as the rest of us. This happy cloud keychain made with reclaimed wood celebrates our love and tolerance of rainy, wet days.
etsy.com | $8
Relative You Don't See Often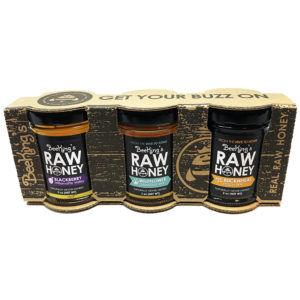 THREE-PACK VARIETY RAW HONEY SAMPLER GIFT SET
This variety pack of raw honey from Puyallupbased Bee King's is great for relatives near and far. Nearby family members will benefit from the allergen-reducing effects of locally produced honey, while geographically diverse folks still will enjoy the wildflower, blackberry, and buckwheat varietals.
beekings.com | $19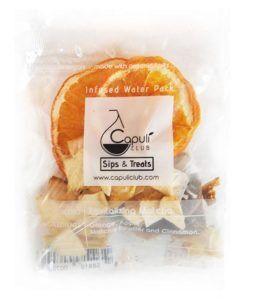 EDIBLE FRUIT TEA
Have you ever had a tea that smells so delicious, you wish you could eat it? These teas from Capuli Drinks allow the recipient to do just that. Instruct them to dump the entire package into a mug and add hot water. Then, drink and nibble on the dried fruit that makes up the tea. Choose from flavors like cherry, ginger, lavender, pear, and more.
capuliclub.com | $5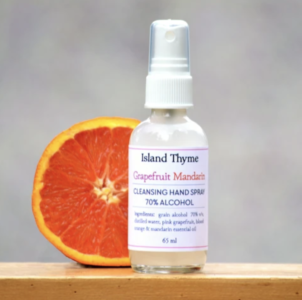 GRAPEFRUIT MANDARIN ALCOHOL CLEANSING SPRAY
Who couldn't use more hand sanitizer at a time like this? Cue this 70 percent alcohol cleansing spray from Orcas Island-based Island Thyme. Not only can this spray be applied to hands and surfaces, but the grapefruit mandarin scent smells like pure sunshine.
islandthyme.com | $10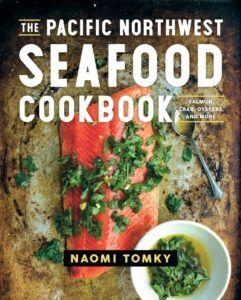 SEAFOOD COOKBOOK
Got a Midwesterner who loves to cook on your list? Help them bring a little Northwest to their kitchen with The Pacific Northwest Seafood Cookbook by Naomi Tomky. This beautifully photographed book will help them prepare salmon, crab, oysters, and more.
booklarder.com | $28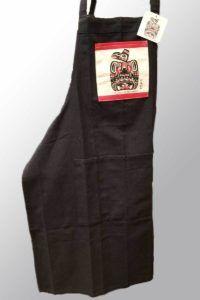 RAVEN APRON
Aside from its practicality in the home, this apron is literally a work of art from the Salish Sea region by an artist named Bill Reid, who spent his life establishing relationships between indigenous peoples and folks from other heritages.