Bonsai are broadly unique: A living cross between art and modified nature, bonsai tell stories through cultural practice and deeper meaning. The Japanese art of cultivating and containing small trees and plants provides perspective, historical appreciation, solace, and beauty at the Pacific Bonsai Museum in Federal Way.
The museum's current exhibit, World War Bonsai: Remembrance & Resilience, builds a window to a period of resilience and the cultivation of expression through stress and strain during World War II. The display will continue through October 2021.
Although WWII played a pivotal role in establishing bonsai as a worldwide artform, the stories of bonsai practitioners in this relation are not widely known or examined. Through 32 bonsai, documents, photographs, and other artifacts, the World War Bonsai exhibit spotlights the stories of bonsai practitioners related to WWII in a formal museum setting for the first time.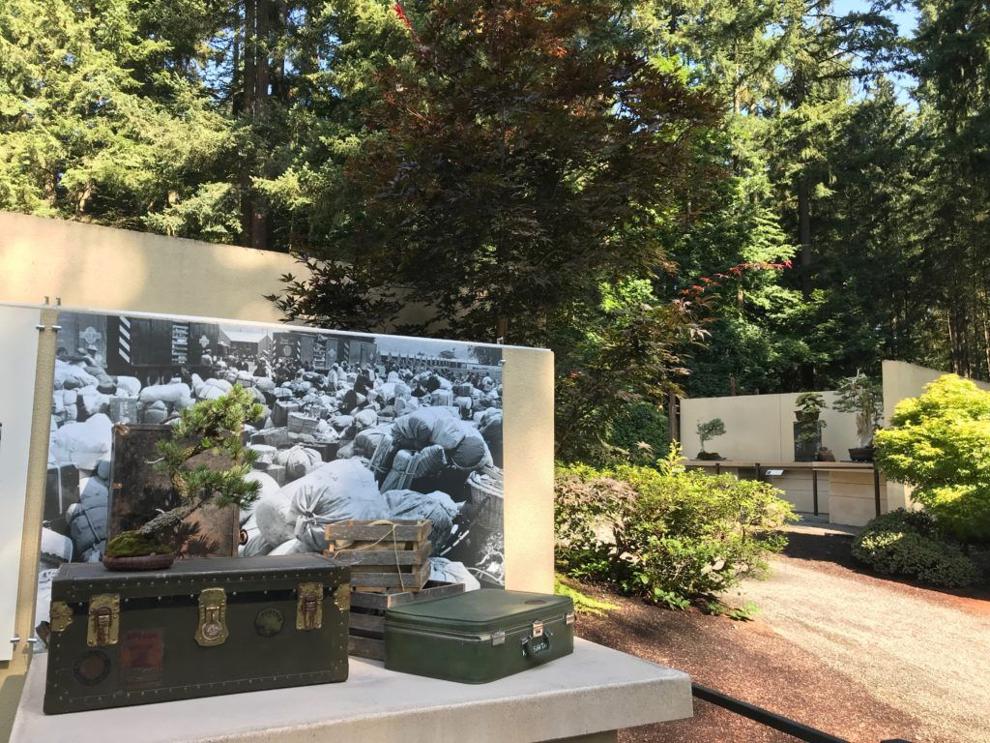 Bonsai created by artists from the South Puget Sound, Seattle, other states, and Japan trace the cultural practice of bonsai in the U.S. and in Japan throughout interaction and peacetime during WWII.
Pacific Bonsai Museum Curator Aarin Packard, who has been researching the subject for more than 10 years, construes the status and art of bonsai as a connection to greater cultural appreciation and rectification that has motivated generations of artists over the world.
The museum explains in a post-premiere video, Branch Out 2020, the production of the installation and offers insights into its artists and deeper meaning. The program was posted on the Pacific Bonsai Museum's YouTube page for viewers to learn more.
"The exhibition shares the little-known stories of the people who ingeniously and courageously cared for bonsai, shared their art, and spurred a flourishing global practice, despite overwhelming hardships," Packard said in the video.
Moving through the installation, the bonsai and artifacts tell stories of Japanese Americans before, during, and after WWII. The layout is chronological but also thematic, Packard said, tying trees together through those themes.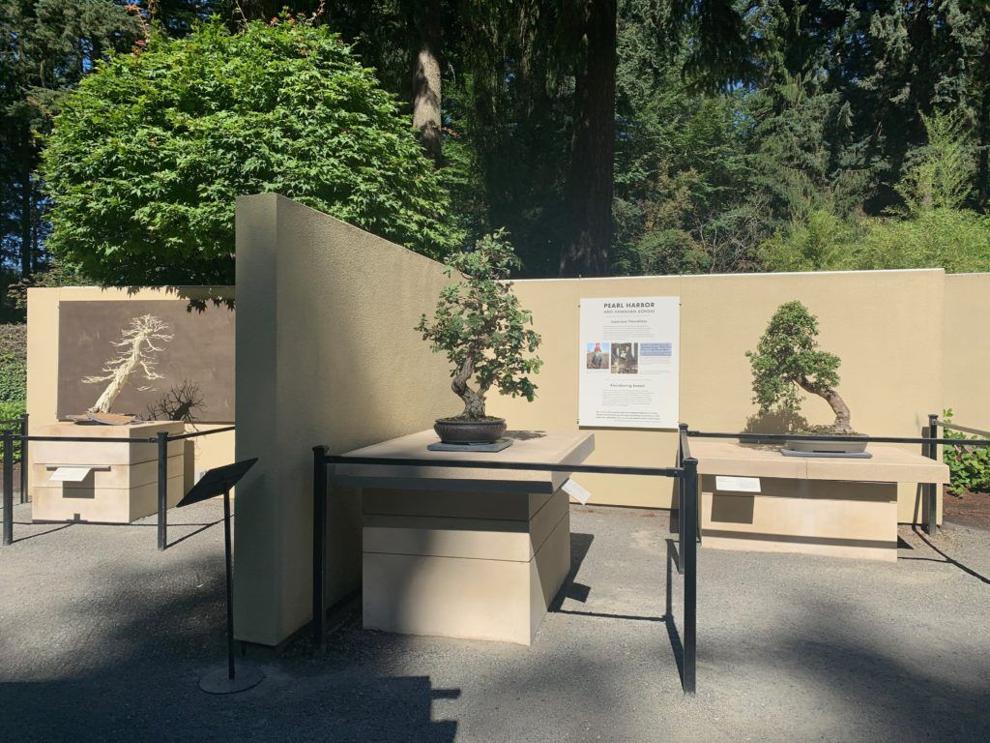 Visitors first encounter the comparatively unexpected at the entrance of the display. A dead tree is centered at the beginning to both warn and inform visitors, allowing for pause and mindful centering.
"This was very intentional," Packard said in Branch Out 2020. "(For visitors to) understand that they're going to be encountering some subject matter that might be uncomfortable."
Additionally, a centerpiece of the display is the now-famed Japanese Black Pine bonsai. This was the bonsai stolen from the Pacific Bonsai Museum early in 2020.
Grown from seed in a tin can by Japanese American Juzaburo Furuzawa while he was incarcerated in the Topaz detention camp during WWII, the bonsai was miraculously returned to the museum less than three days later.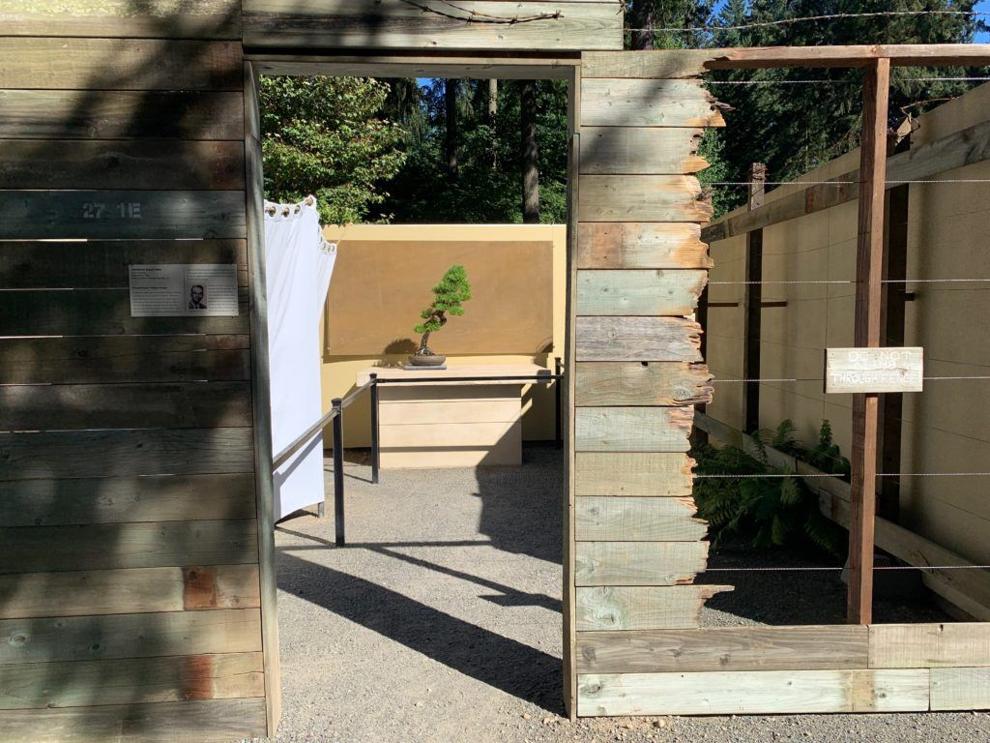 Artist and activist Erin Shigaki illustrated images of individuals involved in the incarceration of thousands of Japanese Americans by way of wheat-pasted murals throughout the display. This way, she pays homage to her ancestors who experienced tribulation and shares further stories.
"I'm really passionate about weaving together this story with what's been happening in this country and continues to happen to Black, brown, and Indigenous people. I feel strongly that we need to ask ourselves what else we can do," Shigaki said in Branch Out 2020.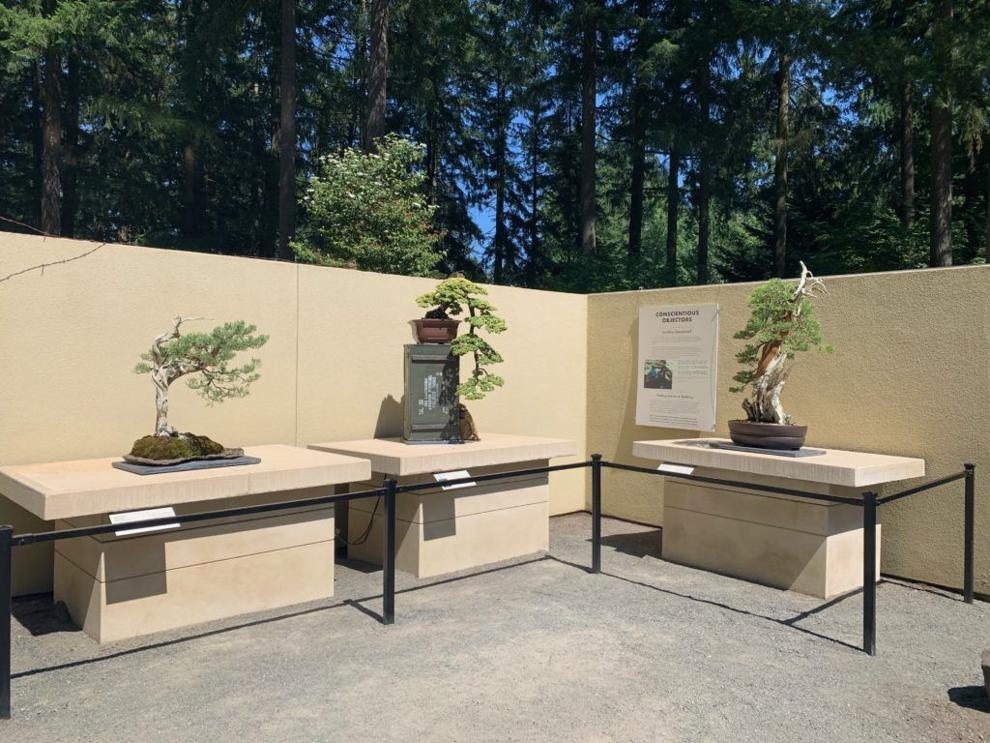 At the end of the exhibition, the written words "What kind of ancestors do we want to be?" echo in the ears and minds of visitors. Shigaki's final ask proves to further bridge the connective gap between this period of WWII and what's happening today.
Far more than miniature, beautiful trees, bonsai are existing functional storytellers of their symbolic status and culture. Pacific Bonsai Museum Executive Director Kathy McCabe thanked visitors in Branch Out 2020, noting the beneficial perspective of art in the community and at the museum.
McCabe said in the video, "The wonderful thing about bonsai is that it connects us to both art and nature. It's restorative for both our minds and our hearts. And it brings us hope."
When You Go
Pacific Bonsai Museum, 2515 S. 336th St., Federal Way. Plan your visit at pacificbonsaimuseum.org.