Listening to Bob Antone tell tales of the Northwest might make you giggle, give you the shivers, or strike you with awe. But one thing for certain is that his stories are never boring; they usually leave you asking yourself, "Could this really have happened?"
Antone and his wife, Laura, run Hidden Northwest Tours. The small, private tour company specializes in sharing hidden histories and forgotten places throughout the state.
Antone is a third-generation North Bend resident. His grandfather told him stories of local ghost towns, haunted locations, and historical landmarks. His grandfather's passion for storytelling rubbed off on Antone, and now he tells these stories — and others he's learned along the way — to anyone interested in learning more about the strange and often-mysterious side of Washington history.
One of Antone's favorite stories takes place at Snoqualmie Falls. About 10 years ago, a friend of Antone was working on the power station's rebuild. During the first 11 months of construction, the workers were operating with no power and were using ropes to work in the chamber. One day while working on-site, one of the workers was climbing down the rope and said he heard rocks falling.
"It was as clear as day," Antone said. "He swore he heard rocks tumbling down the shaft, but nothing hit them."
The workers climbed up and told the site manager what they heard, and the manager admitted that it wasn't the first time workers had reported hearing similar sounds from within the chamber. During the same project, workers said they heard breathing and felt as if they were being watched. As the workers exited the chamber and looked toward the falls, they said they clearly heard voices — as though people were having a conversation — coming from the water.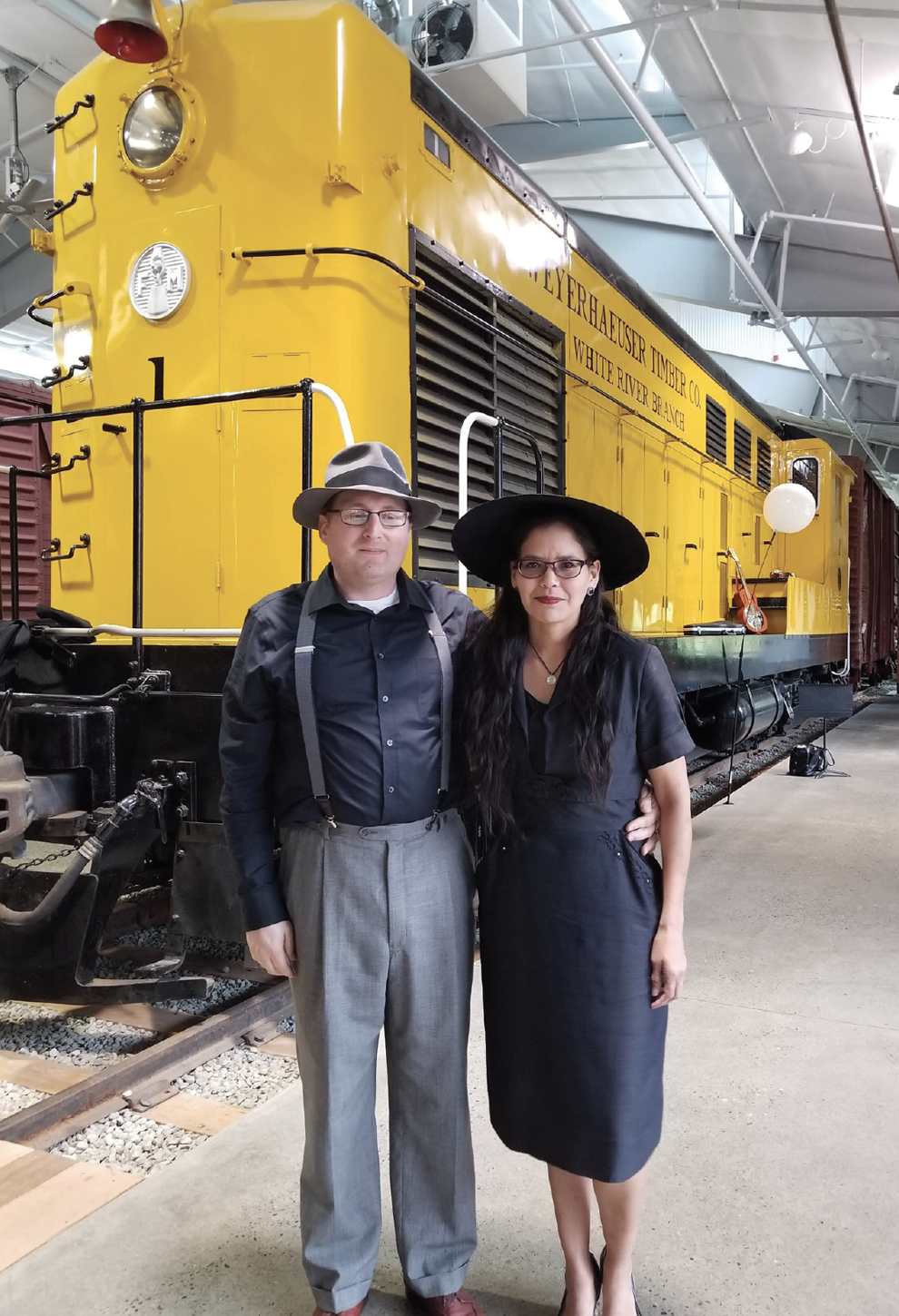 "It's said that the Snoqualmie Falls is a portal to a spirit city — another dimension where supernatural beings exist," Antone said, noting that several people have reported seeing and hearing strange things around the falls. This story, and many others, is what drives Hidden Northwest Tours' success. The Antones launched Hidden Northwest Tours in October 2017. Their first tour of North Bend attracted 65 people.
"It was kind of a fluke," Laura Antone said. "We had no idea so many people would be interested in something like this … We've gotten so much support since."
Outside of North Bend, the Antones have stories and tours that span Carnation, Duvall, Snoqualmie, Issaquah, Bellevue, the Cascade Mountains, and beyond.
No two tours are the same, as they are highly customizable to the tourists' interests. The Antones also host tourists at their Airbnb campsite in North Bend and share stories around a campfire. Prices vary and start at about $50. In addition to hosting mostly private and masked tours, the Antones launched a Patreon page where subscribers can interact with them virtually.
Also, the Antones have installed a Bigfoot reporting station in North Bend, where people can record their personal Bigfoot sightings. The Antones are hosting a pop-up tour on Oct. 8 at Miller's in Carnation. Learn more about Hidden Northwest Tours on Facebook.
---