The Tacoma Rainiers already have seven runs over the Las Vegas Aviators by the sixth inning, but Cheney Stadium's It-Boy isn't the last player to have slid into home. Chester Rito is knowingly weaving his way through the stands — which is typical for an usher, who, like him, has several decades of experience navigating this particular stadium. But tonight, he's on a mission. It may be a good night for the Rainiers, but it's not a great night for a sullen teenager in Rito's seating area. And that simply won't do. 
"I've seen him do this before," says a man to his wife, gesturing into the stands. In a few minutes, when Rito is more their way, they'll send their two kids down to ask the usher for a fistful of baseball cards. (He'll happily oblige.) But for now, the family watches as he hands the morose guest a small Pepsi cup filled with stadium peanuts. "Wait for it," the man says.
The parents giggle as the teen pulls — surprise! — an autographed baseball out from underneath the peanuts. The young woman is laughing now, too, and Rito gives her an enthusiastic big thumbs up.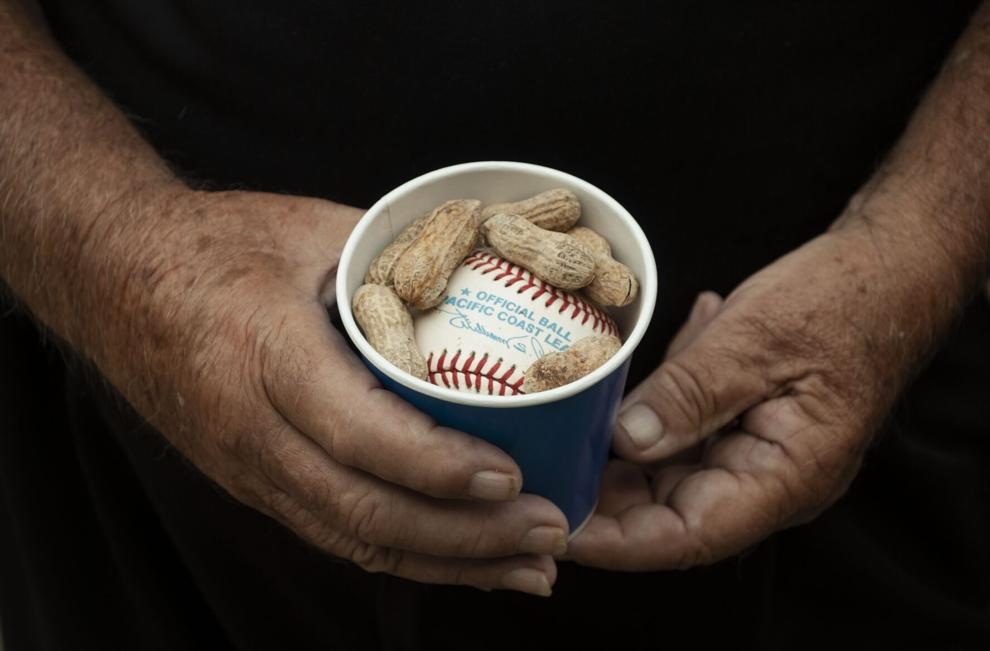 Somehow the score is 8-0, but an entire section missed the action to watch this peanut gag. What's another run when Tacoma's most beloved usher is out here making memories?
Rito has been an usher with Cheney Stadium since 2010, and if you've been to a Rainiers game before, you've likely seen him work. Or maybe you didn't so much stumble upon him as much as he did concern himself with finding you: vintage newspapers in hand (the kind that thoroughly covered baseball, of course), enough knowledge of the game to teach a PhD-level course, and bottomless zeal to entertain. 
In his case, the entertainment comes by way of monologues containing a mix of obscure baseball facts and bon mots that would put a troubadour to shame. In a single conversation, he's able to give a complete oral biography of one of his all-time favorite players (Jackie Robinson), recall where famed pitcher Gaylord Perry was born (Williamston, NC), and defend his vote for best defensive first baseman of the 1950s (Gil Hodges). He's so smart and so passionate that a joke claim — that straws were invented so that one wouldn't have to take their eyes off the game to drink a can of soda — would be believable without Rito's wink. 
And the old newspapers he hands out to read during lulls in play? "I bring a different one every game," Rito says of his trademark ice breaker. "They're relics, but why not put them out here? They get tears, rips — hey, that's what Scotch Tape is for!"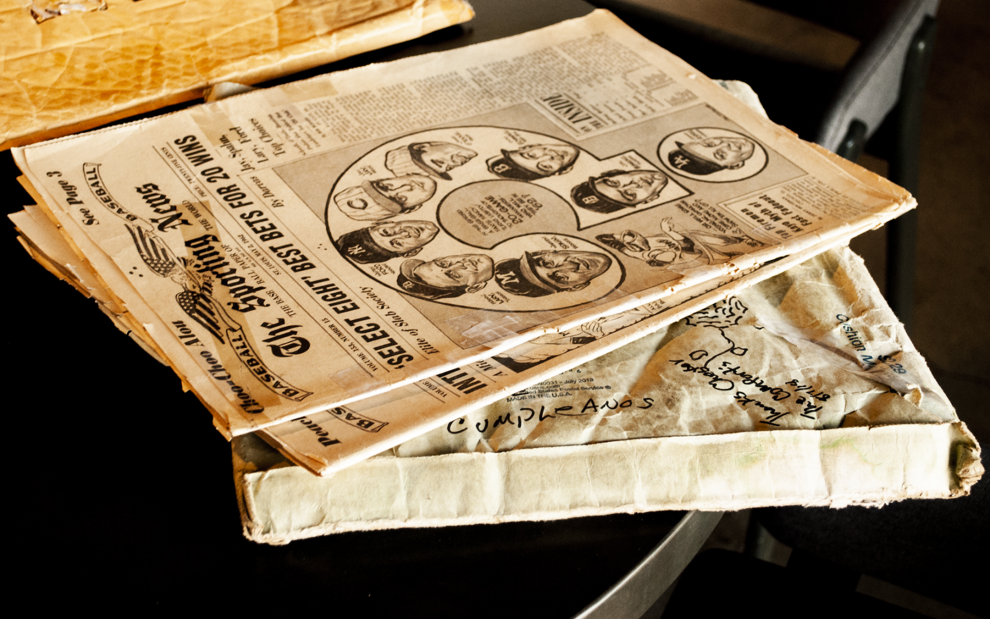 Everyone at the game, whether they're reading his papers or not, seems to be his friend. More impressively, he genuinely seems to know and care about them, too. 
"I have people who come back after years and say, 'Are you still here? You've been here forever!' You build up a rapport with people, especially in my job." he says.  
Case in point during the seventh inning: he stops in his tracks to shout "You haven't been here in a while!" to one of the hundreds of people in his section. Now, how would he remember that? How does someone care that much about not only baseball, but its fans? And while we're asking questions, how does a native New Yorker become one of the South Sound's most beloved icons?
Rito was born in Brooklyn in 1944 to a father who would teach him to play catch and a mother who would dress in her Sunday best to take her boy to see the Brooklyn Dodgers at Ebbets Field. Funnily enough, Rito himself never played baseball — his lifelong love for the sport was almost entirely based around fond memories of spending time with his parents. Instead of playing sports, he spent some time in the Navy, had a brief stint studying archeology in Mexico, and eventually settled into a career as a salesman, a position that would bring him to Washington in the late 1970s. But throughout his life baseball remained a constant. It was simply his thing — to quench his love for history, to spend time outside, to process his life, both the triumphs (retiring after a long career) and the heartbreaks (the loss of his first wife). Wherever life took him, he found joy in being in a stadium. 
"I'm sentimental," he says. "I love the game and I love the fans. The mechanics of the game are what they are, but I try to bring a different dimension to it — to memory."
He makes it different for the fans, he says. "When there are kids here I go, 'Here are some baseball cards.' And the dad or the mom goes, 'Wow, what'd you get, what'd you get?' That's a memory." 
To Rito, the greatest memory in the world is one that can't be found in just any old sport. What, he asks, do fans come to games armed with? "He doesn't bring a bat," he says. "He doesn't bring shoes. What does he bring? A glove! He's thinking 'I'm going to catch a ball today! Today's my day!' That's the ultimate souvenir, the ultimate memory."
When Rito, a man who would rather spend his time in a baseball stadium than any other place on earth, is asked what memories he has that make baseball feel like home, his answer is simple. 
"When you run the race of life," he says, "if you're lucky enough at the end you get to do what you want. And the only thing I can tell you is that baseball is something I started with. My dad took me to the games, my mom took me to the games — my mom, she wore a hat, white gloves, a dress, and we'd take the subway out to the games."
"You don't forget those memories," he says. "You just don't."