For over a decade, author Christy Abram has focused on empowering women of color to tell their stories through expressive writing. After launching a successful writing workshop in Tacoma with Write253 in 2013 — then taking a hiatus to finish school — Abram was inspired last year to pick up her work when a family member went through a traumatic event.
"Women of color don't have enough spaces to talk about things that are going on in our communities, to process and move past traumas, to build sisterhood," said Abram. To help fill this gap, she launched Brown Girls Write in March to offer a safe space for women of color to come together and move forward through writing.
It immediately became clear to Abram that there was a high need for the workshops she was offering — called sister circles — which entailed meeting once or twice a month to write, share stories, and give feedback.
"All the sister circles filled up right away," Abram said.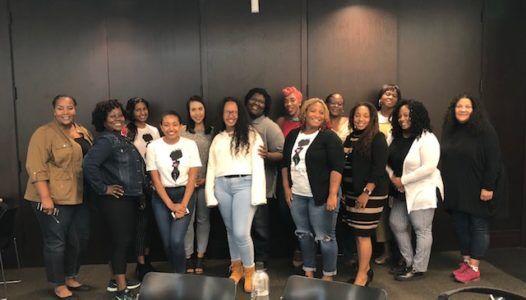 Workshops are capped at 25; in a group any bigger, Abram said, it is difficult for everyone to feel heard and supported. To help fill some of the demand, she added a six-week workshop called "Write Yourself Well" to the repertoire of Brown Girls Write; the workshop, which will start in late January 2019 and meet once a week, has also already been filled.
"I am humbled that (so many women) trust me to lead them through this process," said Abram.
Brown Girls Write provides a space for many women of color to healthily process traumas that they previously may not have had the tools to address. Culturally, said Abram, women of color are known for keeping things to themselves and trying to ignore the things that have happened to them — internalized stress that may exacerbate health conditions that already affect women of color disproportionately.
Studies suggest that expressive writing is a helpful way to work through past traumas and avoid their detrimental consequences on mental and physical health; Brown Girls Write gives women the tools to do so in a way that is polished, professional, and safe, Abram said.
Workshops are offered throughout the Seattle area, including Des Moines, Kent, and Federal Way (and soon, Abram said, Tacoma). Abram works with young women — through partnerships with school districts and CHI Franciscan — and adult women alike.
To make the workshops accessible to anyone who may need them, Abram keeps cost in mind. The price of the upcoming six-week workshop is $265 per person, but she said that many people were granted scholarships, and she offered discounted prices up to 70 percent off for people unable to pay full price.
"I want women to come, I want them to be able to participate in this," she said. "I'm hoping that those who can afford will pay it forward and help someone else. That has happened. I don't want money to be a factor that prevents someone from coming."
Once at a workshop, Abram provides a prompt to women to get ideas flowing, such as "What have you been avoiding lately?" Women are encouraged to write about themselves, sometimes through the lens of a character: Doing so, Abram said, can give them a better ability to forgive themselves or reshape their own narratives. Women then share their work for feedback and support.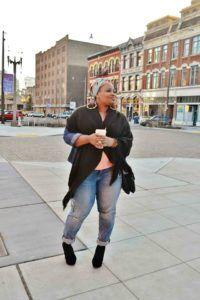 "This act is empowering," said Abram. "Women are able to control what the story might look like for them, as well as for other people who might be going through a similar situation."
Abram, who just last week released her book Speak Your Truth, Heal Your Heart, was herself empowered by telling her story and hearing the stories of others. A survivor of trauma, she knows the weight that her story holds and recognizes the courage it takes to share.
Abram sees Brown Girls Write as ultimately being much bigger than Washington state: She wants to grow nationally and offer facilitator trainings so that other women of color can step up and bring writing workshops to their women's groups, schools, and community organizations.
"There are women all over the world who have a story to tell," Abram said. "My goal is to be able to support them."