The comradery between South Sounders is strong, and — we're biased — but it's part of what makes living, working, and playing in this area feel so special. That's why it is such a pleasure to bring our annual Best of the South Sound list to you each spring. Thousands of you voted for your favorite people, places, and services, and the results are in! Thank you to Moss Adams in Tacoma for tallying the votes. Congrats to all of the winners! Here is the Best of the South Sound decided by you, our readers.
JUMP TO:
---
ARTS + ENTERTAINMENT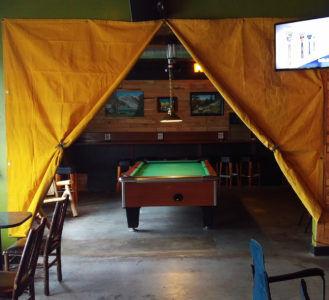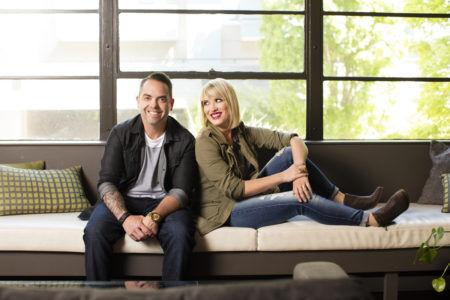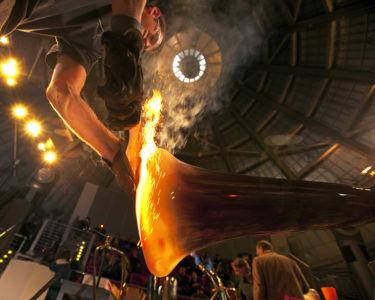 MUSEUM:MUSEUM OF GLASS
In its 16th year, the Museum of Glass has become a centerpiece for glassmaking in the area. Each year, the museum welcomes more than 100,000 visitors and is the West Coast's largest and most active museum glass studio. A variety of unique, hands-on workshops, and the opportunity to watch local and international artists at work, are part of what makes the museum special. Tacoma
MOVIE THEATER:THE GRAND CINEMA
The Grand is more than a cozy nonprofit cinema. The theater also is dedicated to supporting local filmmakers, offers community events for all ages (and has invited dogs to more than one film). Tacoma 
CASINO:LITTLE CREEK CASINO
Little Creek is more than just a casino: It's a hotel, resort, and spa, it's home to a golf club, eight dining options, and a modern entertainment complex. Resort amenities also include an arcade, a tribal art collection, and more. Shelton
FESTIVAL: ART ON THE AVE
Sixth Avenue's biggest event, which takes place each summer in July, features bands, vendors, beer gardens, and live artwork. The festival runs along Sixth Avenue from State Street to Alder and is in its 19th year. Tacoma
LIVE THEATER:TACOMA ARTS LIVE – PANTAGES THEATER
Known as Tacoma's Crown Jewel, the Pantages Theater was built in 1918 as one of a string of Alexander Pantages' vaudeville venues. Standing the test of time through name changes, being converted into a movie palace, and its eventual restoration, the beloved Versailles-inspired landmark went through an extensive, 3-year renovation that began in 2015. It re-opened last November in better shape than ever before. Tacoma
ATHLETE:RUSSELL WILSON
Seahawks fans have plenty of reasons to love Russell Wilson, but so does everyone else: When he's not on the field, he's spending time with his family or empowering youth through Strong Against Cancer or his Why Not You Foundation. Bellevue
LOCAL CELEBRITY:SONICS GUY
Kris Brannon has made a name for himself in the South Sound as the "Sonics Guy." He stands outside sporting events or city council meetings, dressed in a gold and green track suit, holding a sign that says, "Save our Sonics." His dedication to supporting the Seattle Supersonics year after year has made him one of our favorite public figures. Tacoma
KARAOKE:CAMP BAR
At Camp Bar, adults can find a homey, campy vibe that throws them back to childhood camping trips. Karaoke happens every Friday and Saturday at 9 p.m., featuring a great sound system and multiple cordless mics, so you can get up and embarrass yourself with all your friends by your side. After you sing your heart out, you can enjoy s'mores served tableside while admiring the best collection of bad wildlife art west of the Naches River. Tacoma 
RADIO PERSONALITY: BROOKE & JUBAL
Syndicated in more than 40 cities nationwide, Brooke and Jubal in the Morning is a staple in lots of South Sounders' cars as they drive their morning commute. The show's Second Date Update segment is a clear favorite, but one of their newer bits, Textual Healing, is pretty sidesplitting too (not to mention
dramatic). Bellevue
TV PERSONALITY:MARY NAM
Mary Nam joined KOMO in 2003 as a general assignment reporter and now anchors weekday newscasts at 4, 6, and 11 p.m. Her coverage of breaking news stories from both behind the desk and out in the field has earned her several Emmy nominations. Seattle
---
BUSINESS + SERVICES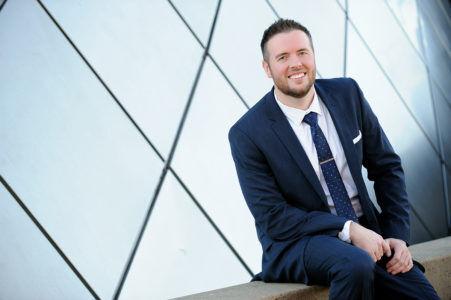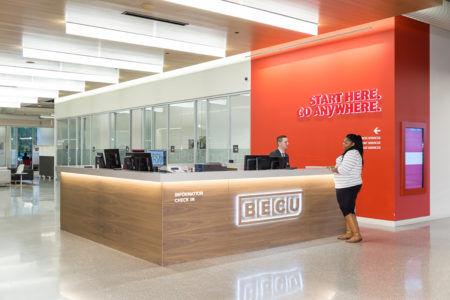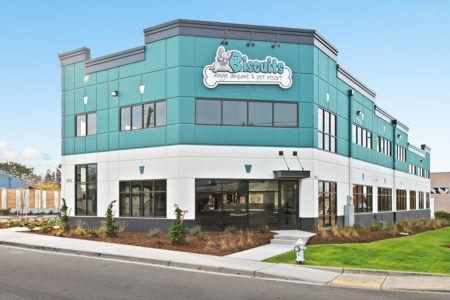 LARGE BUSINESS + BANK:COLUMBIA BANK
Founded in 1993 as a small community bank in Tacoma, Columbia Bank now has more than 150 branches throughout Washington, Oregon, and Idaho. Despite its quick growth, the company has consistently stuck to its founding principles: putting its customers first and continuing to commit itself to each of the local communities it serves. Various locations
MEDIUM BUSINESS:THE DOTY GROUP
Tacoma's first accounting firm may have been around for more than a century, but that doesn't mean it's stuffy or antiquated. The team at The Doty Group is dedicated to serving businesses by helping them with each point of their lifecycles, from system setup and outsourcing to valuation and forensic accounting. The Doty Group is dedicated to promoting a healthy workplace culture and supporting the community. Tacoma
SMALL BUSINESS:HORTHAW LAW
In the 10 years Horwath Law has been in business, it has grown into a thriving defense firm with eight attorneys — one of the largest in the area. The firm maintains its original goal of treating every client with dignity and respect, and it offers a healthy work/life balance for attorneys, offering 35-hour work weeks and optional work-from-home days. Tacoma, Seattle, Olympia
CAR DEALERSHIP:TITUS WILL
More than 80 years old, Titus-Will is one of Washington state's largest-volume auto groups. A team of knowledgeable employees helps customers find their dream car among a vast selection of new and used vehicles. Various locations
AUTO REPAIR:UNIVERSITY PLACE RADIATOR & AUTOMOTIVE SERVICE
A family-owned business that has been serving the South Sound since 1979, this auto repair shop prides itself on treating customers like family and providing accurate assessments and quality repairs. University Place
CREDIT UNION:BECU
BECU started in 1935 with a deposit by 18 Boeing employees of 50 cents each. Today, it is a member-owned, not-for-profit credit union focused on increasing the financial health of its members and communities through better rates, fewer fees, community partnerships, and financial education. Various locations 
ATTORNEY:ANTONIO 'TONY' GAGUILE
For the fourth year in a row, Antonio "Tony" Garguile has been voted the best attorney in the South Sound. Named a "Rising Star" last year by Super Lawyers and a Top 40 Under 40 lawyer by the National Trial Lawyers organization, Garguile spent five years running a large traffic infraction defense firm in Washington before opening Garguile Law in 2017. Tacoma 
REAL ESTATE AGENT:MOSAIC HOME GROUP
Agents at Mosaic Home Group are among the South Sound's most innovative real estate team, which is reflected in near-perfect reviews on sites like Zillow. Various locations 
FINANCIAL ADVISOR:FINANCIAL INSIGHTS
Financial Insights works closely with each of its clients to help them reach financial goals at all stages of life. Advisors specialize in comprehensive financial planning and investment management. Tacoma
FLORIST:BLITZ & CO
If you've ever received a delivery from Blitz & Co., you know just how detailed and lovely the company's arrangements are. The family-owned and -operated business takes pride in providing the South Sound with beautiful floral gifts with a 100 percent satisfaction guarantee. Tacoma
INSURANCE:FOURNIER SOLUTIONS
One of the largest family-owned insurance agencies in Washington, Fournier Insurance Solutions (FIS) was founded in 1977. Now with five locations in Western Washington, the company continues to stay true to its humble roots, while being aggressive in the marketplace. Guided by values of exceptional customer service, advocacy, community relationships, and continual self-improvement through education, FIS helps its clients protect their assets. Various locations 
CITY:GIG HARBOR
From a historic waterfront with stunning views to its wide variety of shopping and dining experiences, Gig Harbor has been voted the best city in the South Sound for the second year in a row. On top of everything it already has going for it, Gig Harbor is the location of HGTV's first Washington Dream Home.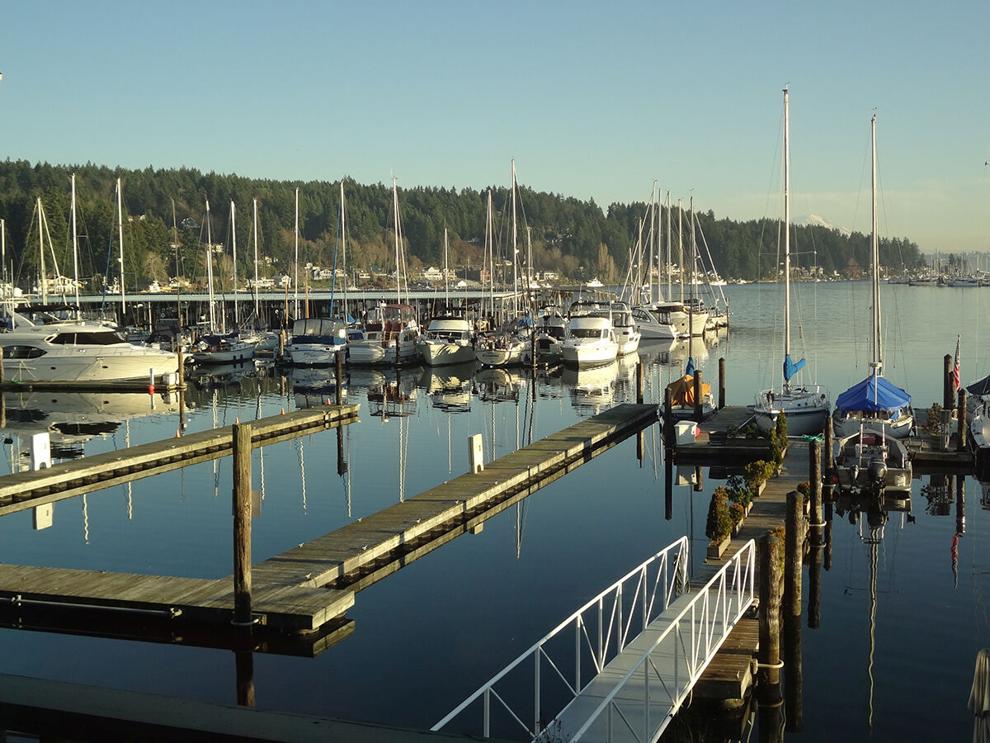 NONPROFIT:REBUILDING TOGETHER SOUTH SOUND
By bringing together volunteers and communities, Rebuilding Together aims to repair homes and rebuild lives. The South Sound affiliate is a part of a national organization with almost 150 chapters, which collectively repairs more than 10,000 homes every year. Tacoma 
TATTOO STUDIO:FLESHWORKS
Owner and tattoo artist Travis Brown has been described as a master by those who have selected him to design their tattoos. His bright, detailed, and beautiful designs, paired with excellent customer service and a clean, inviting shop, make for an overall excellent tattooing experience. Olympia 
DOGGIE DAYCARE:BISCUITS DOGGIE DAYCARE
Finding a home away from home for your dog when you're away can be hard. Biscuits Doggie Daycare is dedicated to making customers and their furry friends feel as comfortable as possible. Dogs get their exercise and socialization, and employees work hard to curb separation anxiety and destructive behaviors. Tacoma
APARTMENTS:THE STADIUM APARTMENTS
Located near Wright Park in Tacoma's Stadium District, these luxury apartments include access to bicycle storage, a courtyard, a 24-hour fitness center, and a parking garage. Studios, one-, and two-bedroom apartments have large patios, stunning views, in-unit laundry facilities, and more. Tacoma
CANNABIS:MARY MART
Whether you're a new cannabis user or a longtime consumer, Mary Mart can help you find quality products you'll love. Staff members are committed to providing customers with a friendly and informative experience each time they come into the shop. Products include edibles, concentrates, topicals, and more. Tacoma 
AUTO DETAILS:CLASSY CHASSIS
Classy Chassis has been family-owned since it opened in 1985. It offers services from flood and fire repair to odor removal and Diamond Plate ceramic paint coating. The business also works on boats, RVs, and motorcycles. It is the official detail center for the LeMay Family Car Collection, so you know it's top-notch. Variouslocations
GROOMER:BUBBLES & BOWS PET GROOMING
The two women behind Bubbles & Bows share a love for animals of all kinds and have decades of experience as groomers. Customers love them for their fair prices, clean shop, and ability to put nervous pets at ease. Tacoma 
VET:METROPOLITAN VETERINARY HOSPITAL
Team members at Metropolitan Veterinary Hospital work hard to provide the best care for pets. Animal-lovers through and through, they are highly trusted and regarded in the South Sound for their high-quality medical care, compassionate service, and inviting atmosphere. A partnership with Tacoma Humane Society also has allowed the hospital to act as a cat adoption site, which has resulted in homes for hundreds of cats. Tacoma 
MORTGAGE LENDER:KYLE ROHRBAUGH – RPM MORTGAGE
For more than a decade, Kyle Rohrbaugh has been putting families in homes with a team that consistently ranks in the top 1 percent in the country. A Gig Harbor native and one of the most highly respected mortgage professionals in the area, he supports his clients with a "can do, will do" attitude. Gig Harbor
---
FASHION + RETAIL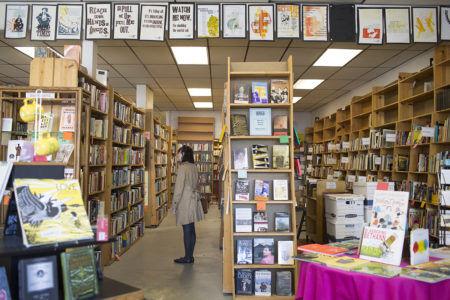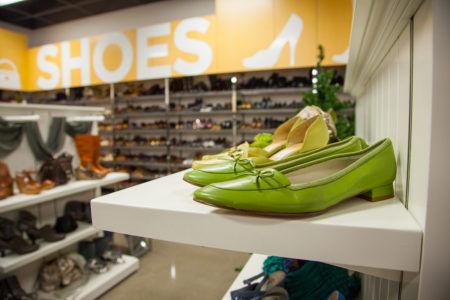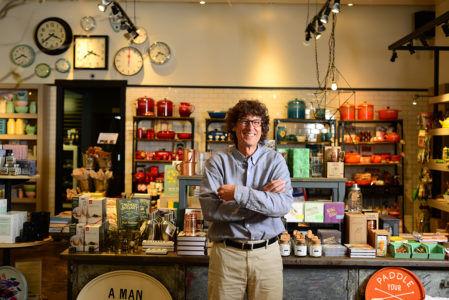 THRIFT STORE:GOOD WILL
There are so many reasons to love Goodwill, not the least of which is finding rare treasures — like a replica of your favorite toy from your childhood or the perfect vintage dress — at a reasonable price. Our readers also love shopping at Goodwill due to the nonprofit's commitment to job training, inclusive hiring, and strengthening communities. Various locations
KIDS:POPUP KIDS
At a time when pop up shops are king, and discarded clothing is clogging landfills, comes PopUp Kids in University Place. This consignment shop has grown from one mom selling shoes out of the back of her van, to a boutique shop. University Place
JEWELRY:TACOMA CUSTOM JEWELERS
Nothing against chains like Zales and Kay Jewelers, but our readers have spoken, and they said they prefer a custom jeweler with a reputation of excellence. Perhaps that's why founder Dan Smith has experienced so much business growth since founding the shop in 2010, relocating his shop to bigger and better spaces to keep pace with demand. University Place
ANTIQUES:SANFORD & SON ANTIQUES & AUCTIONS
Harkening back to the days of the 1970s Sanford and Son television show about a cantankerous, elderly junk dealer, this Tacoma-based antique store will have customers reminiscing about the good old days with its three-floor treasure trove of classic wares. Tacoma
BOUTIQUE:COMPASS ROSE
If you enjoy all things modern, local, and handmade, chances are you're going to love Compass Rose. Since its founding in 1998, Compass Rose has brought a curated selection of jewelry, accessories, bath and body products, home fragrances, home and kitchen items, and stationary to the denizens of the South Sound. Tacoma and Olympia
BOOK STORE:KING'S BOOKS
There's just something about an independent, used-book seller that's so much more appealing than a shiny corporate book peddler. The towering tomes seem to envelop and hug you, while the smell of worn pages calls up a rich nostalgia, which comforts you and reminds you of stories past. Oh, and then there's the store's resident book cat, Herbert. Tacoma
SHOE STORE:NORDSTROM
Giuseppe Zanotti, Jimmy Choo, Diane von Furstenberg, and Gucci, oh my! We South Sounders love our mom-and-pop retailers for just about all things fashion, but when it comes to our designer footwear, we know we've got to go to Nordstrom. Various locations
SALON:LONDON'S SALON
We all have that friend who asks us for a recommendation on the best colorist or stylist, right? If you were to ask our readers, they would unequivocally recommend one of the talented folks at two London's Salon locations in Tacoma. After all, they've voted London's Salon as the best salon in the South Sound for more than five years now. Tacoma
LASHES:LUSH LASHES & BOUTIQUE
With the growing semi-permanent eyelash extension trend gaining ground, we'd be remiss if we didn't add a lash category back into this year's Best of the South Sound. Our readers weren't immune to the craze, either, because they resoundingly nominated Lush Lashes & Boutique as the best place to gain some lash definition. Tacoma 
MEN'S CLOTHING:MCCAUSLAND'S MENSWEAR & HAIR STYLING
The motto at McCausland's Menswear & Hair Styling is, "The difference between being dressed and well-dressed." And the experts at McCausland's know that difference well, because they've been delivering Old World charm — like tailoring, custom-made clothing, and closet consultations — in a fast-paced world for the last three and a half decades. Tacoma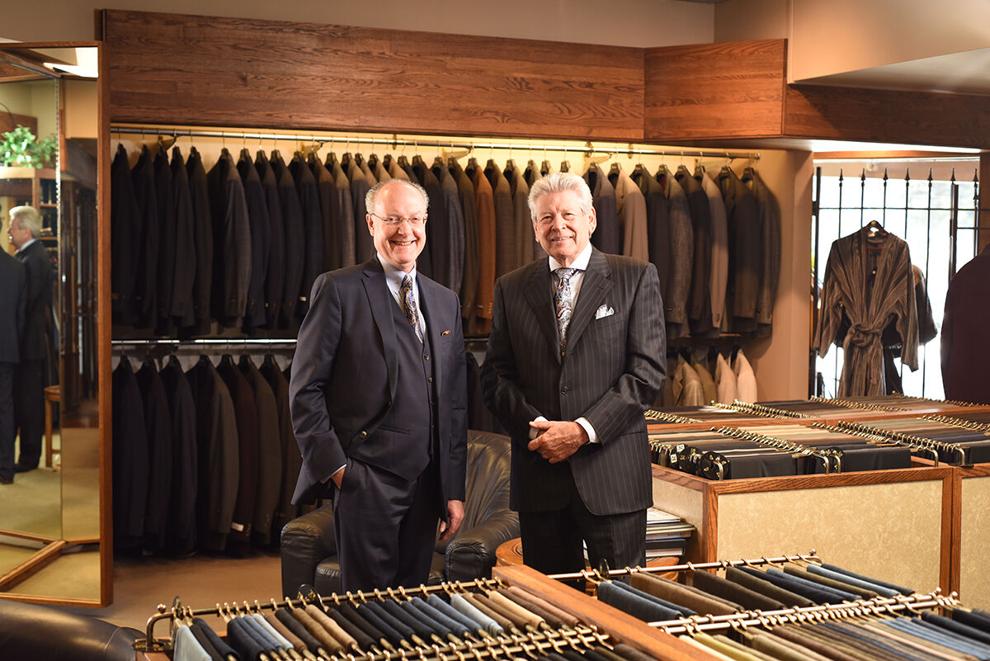 ---
FOOD + DRINK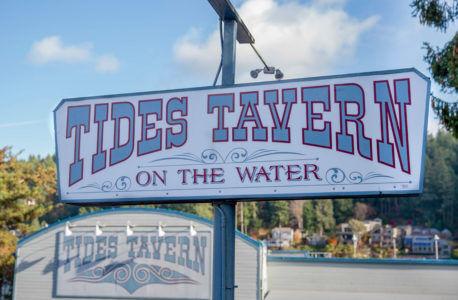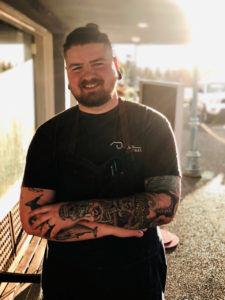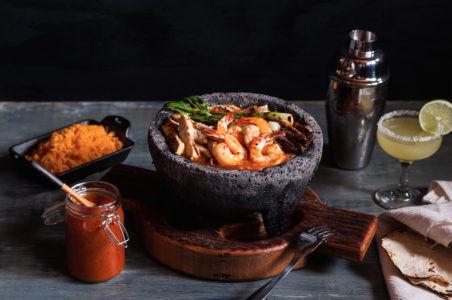 RESTAURANT + BRUNCH:LOBSTER SHOP
Elegant entrees, decadent cocktails, and beautiful views are just a few things you can expect from a meal at The Lobster Shop on Commencement Bay. Whether you need a banquet space to host a party or just a Sound-side table for two, The Lobster Shop can accommodate. Tacoma
BREAKFAST:DEVOTED KISS CAFE
Embrace the saltwater surroundings of Devoted Kiss Café with an array of smoked salmon options — be it omelets, bagels, or Benedicts. If you thought it couldn't get any better, these tasty breakfast options are served until 3 p.m. daily. Gig Harbor
BURGER:SPANKY BURGER & BREW
Perhaps the most unique secret to a juicy, flavorful burger? Spank it. You can find many of these splendid quirks at Spanky Burger, including but not limited to the peanut butter burger, the Sriracha chicken burger, and the jalapeño popper burger. Tacoma
FRENCH FRIES + ROMANTIC DINNER:BOATHOUSE 19
Situated with an idyllic vantage point of the Narrows Marina, Boathouse 19 offers customers not only delicious food, but also panoramic views of the snowy Olympic Mountains beyond the Sound. If that doesn't sell you, the flavorful Cajun fries certainly will. Tacoma
SUSHI: TRAPPER'S SUSHI
Elegant rolls, fresh nigiri, and great service are just a few of the reasons sushi-lovers across the South Sound keep coming back to Trapper's Sushi. In addition to providing quality sushi, Trapper's invests in meaningful philanthropies, from raising money for cancer research, to creating unique dishes in honor of autism awareness. Various locations
LUNCH + OUTDOOR DINING:TIDES TAVERN
The building that houses Tides Tavern has been standing for more than 100 years, and this iconic establishment won't be leaving anytime soon. Moor your boat at the back door, and choose from an extensive menu of seafood; sandwiches; burgers; pizza; and, of course, beer. Gig Harbor
CHEF + BARTENDER: BLAKE LORD-WITTIG + ALEX RUSSO, DE LA TERRE
You can find De La Terre's attention to detail in their locally sourced ingredients, as well as in their finely-tuned menus, which adjust based on the seasons. The master behind the restaurant's fluid menu is local chef Blake Lord-Wittig. Not only are his plates artistically presented, but they also consistently satisfy diners' culinary appetites. Complementing these dishes are the artful drinks mixed by
practiced bartender Alex Russo. Steilacoom
MEXICAN:MOCTEZUMA'S MEXICAN RESTAURANT & TEQUILA BAR
There's a reason Moctezuma's has won Best Mexican Food for six consecutive years. The menu contains a creative variety of dishes, which feature age-old culinary traditions and modern twists. Try a rich mole poblano with chile, nuts and chocolate, or a molcajete stew served in a lava rock bowl. Various locations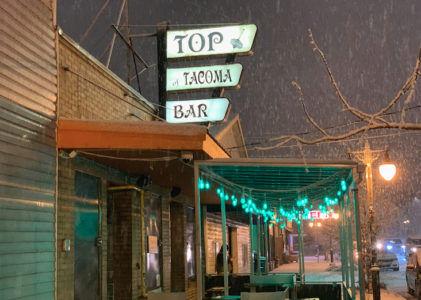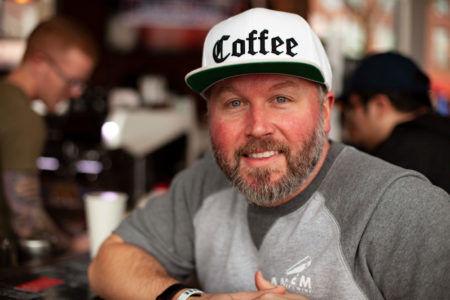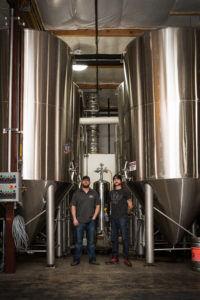 HOLE IN THE WALL: TOP OF TACOMA
With Top of Tacoma tucked away on a quiet section of McKinley Avenue, passersby probably wouldn't suspect the lively charm that lies beyond its doors. If its generous, twice-daily happy hours somehow don't sell you on the trip, their beloved loaded nachos certainly will. Tacoma
PIZZA: THE CLOVERLEAF
This local monument traces its Tacoma roots back to 1950, when The Cloverleaf Tavern opened on Sixth Avenue. Today, The Cloverleaf maintains its classic charm, offering a community hub for pizza-eating and sports-watching. And then, probably, more pizza-eating. Their thin-crust recipe is a local favorite for a reason. Tacoma
VEGETARIAN:VIVA
Being vegan became much easier when Viva Tacoma moved into the Proctor District in 2014. In addition to being meat- and dairy-free, Viva also accommodates customers who don't eat sugar or gluten. Since opening, the restaurant has become a favorite among vegetarians across the South Sound. Tacoma
NEW RESTAURANT: WOODEN CITY
This hip restaurant's eye-catching décor has nothing on its mouthwatering menu. While Wooden City is a fairly new establishment, you wouldn't guess it. The environment is warm, and the food is expertly prepared. Tacoma
DRIVE-IN:FRISKO FREEZE
1950's-era neon lights make Frisko Freeze hard to miss. If you've never followed the flashing arrows off Division Avenue, it's about time to take that detour. From the comfort of your own car, indulge in an all-American malt along with a juicy burger and some crispy fries. Tacoma
COFFEE SHOP:ANTHEM
If you haven't noticed by now, Anthem has taken the South Sound by storm. With six locations and counting, Anthem aims to bring a community hub to each spot it inhabits. Nothing builds community like connecting over a good cup of coffee. Though the ale and wine selection doesn't hurt, either. Various locations
BREWERY:7 SEAS BREWING
Travis Guterson and Mike Runion have pushed through some hardships to get their business where it is now, including a fire that ravaged their first brewery in Gig Harbor. Their success today speaks not only to their perseverance, but also to the much-loved quality of 7 Seas beer. Gig Harbor and Tacoma
BAKERY:CORINA BAKERY
Whether you eat gluten-free, soy-free, or dairy-free, Corina Bakery has a freshly baked dessert waiting just for you in downtown Tacoma. In addition to accommodating dietary restrictions, Corina also offers a wide variety of fresh pies, cheesecakes, and award-winning custom wedding cakes. Tacoma
WINERY:OLALLA VINEYARD & WINERY
This small, family-owned winery once belonged to a Croatian family who carefully tended to the vineyard, creating a local oasis. When Mary Ellen Houston and Stuart Chisholm took over the property, they prioritized maintaining these traditions while producing fine regional wines. Olalla
CHINESE:HUNAN GARDEN
Dine in or carry out a piping hot plate of your favorite Chinese dish from Hunan Garden. From the classic dishes of General Tso's Chicken and Szechuan beef to a delicate and crispy Peking duck, you're sure to find a delicious dinner option. Tacoma
BBQ:BBQ2U
When you want barbecue, you want barbecue. BBQ2U is ready to serve you all of the sizzling, savory plates you could ask for. Choose from a menu of sandwiches, meat trays, fried okra, and much more. Gig Harbor
SANDWICH:MSM DELI
There's something uniquely comforting about feasting on a sandwich crafted by the Magical Sandwich Makers themselves. This Sixth Avenue establishment is a reliable stop for anything sandwich-, snack-, or beer-related. Tacoma
CHEAP EATS:SIP + SPOON
As summer quickly approaches, this refreshing spot is sure to satisfy your iced milk tea cravings. Sip + Spoon offers fast service and seemingly endless add-ins, so you can customize your bubble tea drink to perfection. Tacoma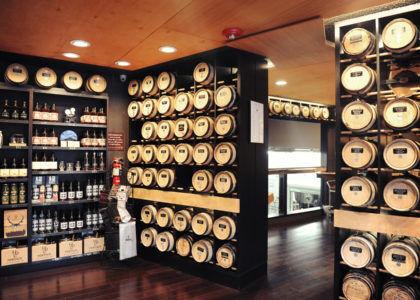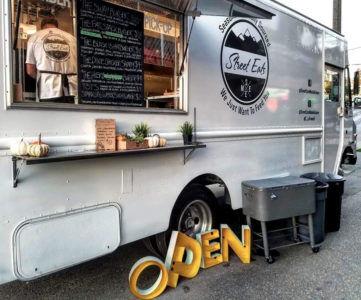 THAI:INDOCHINE
At Indochine, you can expect elegantly presented dishes; impeccably balanced spices; and a warm, welcoming atmosphere. Pick from one of their many house specialties, including the three-flavor wild salmon steak or the yin yang ahi. Tacoma
DISTILLERY: HERITAGE DISTILLING CO.
The award-winning spirits of Heritage Distilling Co. prove that creativity and distilling alcohol are not mutually exclusive. From their customer favorite Brown Sugar Bourbon (BSB) to their blood orange and lavender vodkas, there's a spirit for every palate. Various locations
INDIAN:GATEWAY TO INDIA
Experience the best Indian food without leaving the South Sound. Try chicken straight out of their tandoor oven, or enjoy a heaping bowl of rich biryani rice flavored with whole spices and saffron. Gig Harbor and Tacoma
JAPANESE:FUJIYA JAPANESE RESTAURANT
Fujiya has provided quality Japanese food and excellent service to Tacoma since 1984. In addition to serving expertly-prepared sushi, chef and owner Masahiro Endo added ramen to the menu a few years back. Grab a bowl or a roll, and learn why Fujiya is the top choice for Japanese food lovers. Tacoma
VIETNAMESE:PHO KING
In our rainy Northwest climate, there is something uniquely comforting about a large bowl of noodle soup at the end of a chilly day. Pho King does this best. They also offer a range of other Vietnamese staples, including spicy lemongrass chicken and banh mi. Tacoma
ITALIAN:MARZANO
Marzano brings the culinary traditions from the Veneto region in Northern Italy to the Pacific Northwest. By incorporating fresh local ingredients into these Italian dishes, Marzano maintains traditional Italian style and authenticity with a Tacoma twist. Tacoma
NACHOS:THE MATADOR
If you haven't tried Matador nachos, you haven't lived. Every night at happy hour, nacho lovers across the South Sound flock to this local establishment for generous portions of its layered nacho plates, dense with guacamole, sour cream, cheese, and black beans for just $5.
Various locations
FOOD TRUCK:STREET EATS MOBILE EATERY
"We Just Want to Feed You." That's the mission statement for the travelling culinary experience that is Street Eats Mobile Eatery. Chef Cory LaFranchi builds his menu by seasons in order to bring fresh ingredients straight to you. Various locations
DONUT SHOP:PAO'S DONUT & COFFEE SHOP
Classic, simple, and utterly delicious. What more can you ask for in a donut? This popular spot has served as Tacoma's vital source for all things donuts. Grab one of their iconic apple fritters, and see what the hype is all about. Tacoma
SEAFOOD:DUKES SEAFOOD & CHOWDER
There's no better place to indulge in seafood than on the water itself. And there's no better kind of seafood to indulge in than ethically and sustainably sourced fish. A meal at Duke's is scenic, sustainable, and absolutely delicious.
Various locations
GROCERY STORE:METROPOLITAN MARKET
Whether you're hosting a wine and cheese night, grabbing a poke bowl, or doing your weekly run to the grocery store, the Metropolitan Market experience is sure to offer consistently helpful and friendly service. Find all you need (and probably much more) at Met Market. Variouslocations
COCKTAIL:EN RAMA
En Rama is on a mission to reimagine and redefine sherry. For the bartenders, sherry cocktails are just stepping stones for customers to appreciate the quality of these fortified Spanish wines. Join their mission by stopping by Court House Square for a cocktail and some tapas. Tacoma
FINE DINING:EL GAUCHO
El Gaucho's swanky, speakeasy-style charm transforms your dinner into something more like a "dining experience." With attentive waiters, elegant atmosphere, and simply mouth-watering menu options, El Gaucho is sure to impress. Various locations
DESSERT + GELATO/ICECREAM:ICE CREAM SOCIAL
Where else can you find Mad Hat Earl Grey cones, Valhalla coffee sundaes, and grapefruit sorbets? Ice Cream Social prioritizes locally sourced, natural ingredients, creating creamy confections that are free of artificial stabilize rs and preservatives. Tacoma and Ruston
HAPPY HOUR:PACIFIC GRILL
At Pacific Grill, happy hour looks more like happy 12 hours, even on the weekends. Their frequent discounts on wine, well drinks and tap beer can't be beaten, especially when you're seated in the Pacific Grill's sophisticated environment and central historical location. Tacoma
---
HEALTH + WELLNESS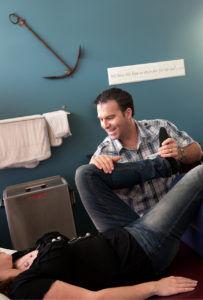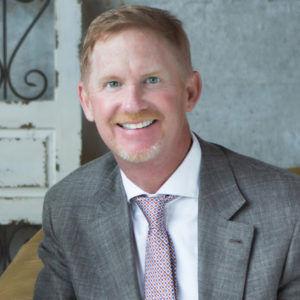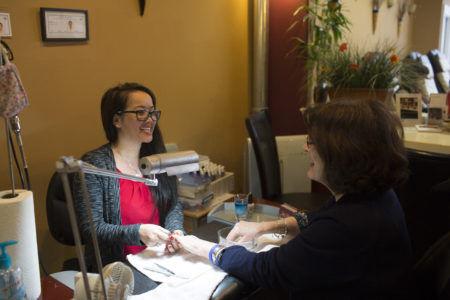 PHYSICAL THERAPIST:ANCHOR PHYSICAL THERAPY
Since 2008, Anchor Physical Therapy has been working one-on-one with patients to help alleviate pain and rehabilitate injuries, whether it's neck and back pain from working behind a desk, a sports injury, or arthritis. The staff tailors treatment goals and exercises to each patient, so you can get back to the activities that are important to you. Lakewood and Tacoma 
DOCTOR:LADIE ARANA-DOMONDON
Repeat Best of the South Sound winner Dr. Ladie Araña-Domondon practices in Puyallup at her clinic Concordia Star Medical, where she specializes in internal medicine and medical aesthetics. Araña-Domondon has more than 30 years of medical experience and has roots in the South Sound dating back to 1997. Puyallup
DENTIST:STEPHEN R. HANSEN AT HANSEN DENTISTRY
Tacoma native Dr. Stephen R. Hansen has received a number of accolades in dentistry, dating back to his days as a college student at the University of Washington Dental School in 2007. Maybe most impressive of all, however, is the charity he started to help cancer patients receive dental treatment. Tacoma
NATUROPATH:ANDREW RIFE AT PUGET SOUND FAMILY HEALTH & APOTHECARY
Prior to setting down roots in Tacoma, Dr. Andrew Rife attended a pre-medical program at Seattle University and then spent several months in Calcutta, India, doing missionary work with Mother Teresa. He then graduated from Bastyr University with a degree in Naturopathic Medicine and is currently practicing in Tacoma. Tacoma
WEIGHT LOSS PROGRAM:WEIGHT WATCHERS
Is it OK to eat fruit and dairy when you're trying to lose weight, and how bad is it actually to eat that cookie? Weight Watchers makes it easy with a point system that keeps you accountable throughout the day so you can achieve success at weight loss and learn how to make smarter eating habits. Plus, with Weight Watchers studios all around the Puget Sound, you don't have to do it alone. Various locations
ORTHODONTIST:DOUGLAS J. KNIGHT
Whether seeking an orthodontist for a child or to help achieve the smile you want as an adult, Dr. Douglas J. Knight has been a favorite among those in the Tacoma area for years. Knight is a repeat Best of the South Sound winner and has spent most of his life in this area — he graduated summa cum laude from Pacific Lutheran University and second in his class at the University of Washington School of Dentistry. Knight and his staff take the stress out of dental visits with a friendly approach and expert care. Tacoma
MANI PEDI:LA BELLA NAIL SPA
Men and women can't deny that few things feel better than having your hands and feet doted on by a professional. Tuan and Cici Ngo opened the salon in 2008, and it has garnered a host of loyal fans who regularly treat themselves to the unmatched services and best technology provided at La Bella. Tacoma
HOSPITAL:MULTICARE TACOMA GENERAL
Tacoma General was originally known to locals as Fannie C. Paddock Memorial hospital, which opened in 1882. The hospital is now the only Level IV Neonatal Intensive Care Unit in the Puget Sound region. Specialties within the hospital include cancer care, cardiology, obstetrics, and neurology. Tacoma
GYM:YMCA
The YMCA was originally founded in London in 1844 and has since expanded across the globe, making an impact in 10,000 neighborhoods in the United States. The YMCA of Pierce and Kitsap Counties has become a favorite among South Sounders, with several locations that make is easy for busy residents to hit the pool or take a heart-pumping group class. Various locations
OB-GYN:ADAM NICKEL
Women's health is at the center of Nickel Obstetrics & Gynecology, so whether you're looking for routine check-ups, cancer screenings, treatment for a disorder, or family planning care, Dr. Adam Nickel is the one to see. He joined the family clinic in 2012, returning to his Tacoma roots, and he purchased the practice in 2013. Nickel also speaks conversational Portuguese and Spanish, making the clinic accessible to more patients. Tacoma
PEDIATRICIAN:BRUCE DAVIES AT UNIVERSITY PLACE PEDIATRIC CLINIC
As a father of five children, Dr. Bruce Davies understands the stresses of parenthood and approaches pediatric care with the utmost empathy. Davies joined University Place Pediatric Clinic in 1992 and has an impassioned interested in pediatric infectious disease. Fircrest
BABER SHOP:BUZZERD'S
Good style starts with a sharp haircut, and the men behind the chairs at Buzzerd's know how to sculpt and tame locks to achieve exactly that. You'll leave the shop feeling like an ace, ready to take on the world. Tacoma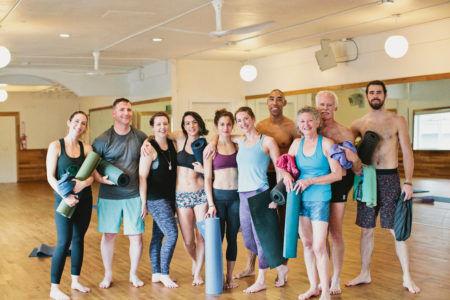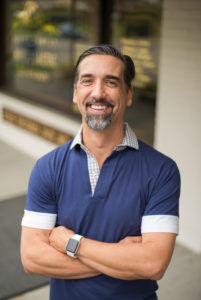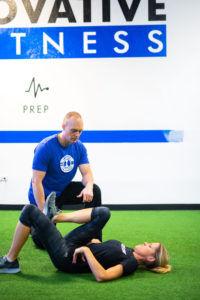 YOGA STUDIO:EXPAND YOGA
As Expand Yoga would say, "You are never too old, too out of shape, or too inflexible" for yoga. Get in touch with your body, strengthen your muscles, and unwind at one of its many classes. We're certain you'll leave feeling accomplished and centered. Tacoma 
CHIROPRACTOR: TACOMA FAMILY CHIROPRACTIC
Wellness is much more than just eating a balanced diet and getting enough exercise. If your body is out of alignment, it can disrupt the life you want to live. At Tacoma Family Chiropractic, the staff is dedicated to reducing and preventing pain and illness by working with you toward better health. Plus, the office offers massage therapy, cold laser therapy, physiotherapy, nutritional counseling, and more. Tacoma 
ASSISTED LIVING:KENSINGTON GARDENS
Retire in luxury and surrounded by beauty at Kensington Gardens, which is located on 27 acres of private gardens with wooded paths. Residents can enjoy boat rides on its yacht, high tea, peaceful reading in its library, pet therapy, fine dining, and so much more. Residents will say this new chapter has become the best one yet. Gig Harbor
ACUPUNCTURIST:JEREMY FRIELING AT SERENITY SPA AND NATURAL HEALTH CLINIC
Jeremy Frieling has a Masters of Science in Acupuncture and Oriental Medicine from Bastyr University as well as a Bachelor of Arts in East Asian Studies from Western Washington University. He is passionate about providing healing and wellness to his patients everyday.  His specialty interests include pain management, women's health, as well as mental/emotional well-being. Jeremy spends his free time volunteering with Seattle Acupuncture for Veterans as well as adventuring with his golden doodle Teddy. Tacoma
EYE CARE, MEDI SPA. + DR. TARAK H. PATEL FOR COSMETIC SURGERY:CASCADE EYE & SKIN CENTERS
You've been thinking about taking the plunge for a while to finally get that Lasik surgery, achieve a glowing complexion, or explore options for plastic surgery that will give you a body you feel more comfortable in. Cascade Eye & Skin Care has been the go-to for people all across the Puget Sound for decades. Doctor Tarak H. Patel was voted Best Cosmetic Surgeon, and it's easy to understand why. Patients have noted his kind and diligent care, and he has extensive experience in procedures ranging from brow lifts to breast procedures. Various locations
PERSONAL TRAINER:INNOVATIVE FITNESS
Whether you're looking to lose some inches or take your athleticism to the next level, the trainers at Innovative Fitness have got your back. Their goal is to inspire and motivate people to achieve their health and fitness goals, and they've helped dozens of people work toward a body and lifestyle they're proud of. Fircrest and Gig Harbor
---
HOME + GARDEN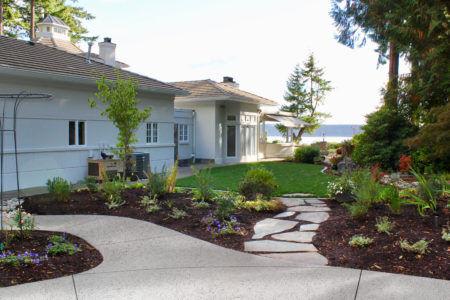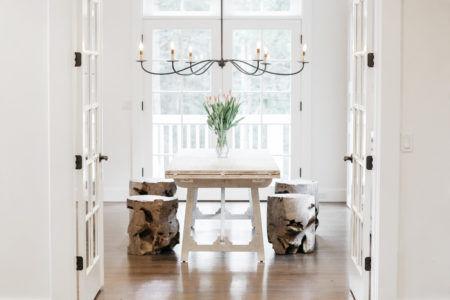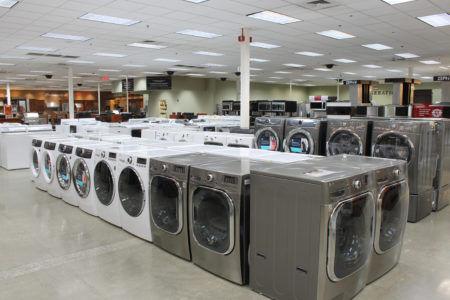 LANDSCAPER:OLYMPIC LANDSCAPE
Olympic Landscape began more than 40 years ago and has grown into a beloved and well-known company with a long list of clientele who have become more like family. Their team will turn your vision into a reality — whether it's high-tech lighting or a rustic water feature. Puyallup
ARCHITECT:COYOTE DESIGN ARCHITECTURE + PLANNING
When Coyote Design Architecture + Planning is involved in a project, blueprints are transformed into a work of art. Darren Thomas Dickerson is the principal architect and owner of the South Sound company, and his experience ranges from residential to commercial. Fircrest
INTERIOR DESIGN:STEFANIE BROOKS INTERIOR DESIGN
You know your style, but making it come to life within your home can be more difficult than it looks on HGTV. Cue Stefanie Brooks, an interior designer with a 14-plus-year career working on projects that revitalize spaces throughout the whole home. She can help with the entire vision, from color analysis to special planning. Tacoma
KITCHEN + BATH:CRAFTSMAN CONSTRUCTION
When you need the job done right, you call the experts. Craftsman Construction specializes in remodeling kitchens and bathrooms, and because they have more than 10 years of experience, they know how to get the job done on deadline and with a detail-oriented eye. Tacoma
FURNITURE: TREE
If you've yet to visit the eco-chic furniture store in Tacoma, we encourage you to take a trip out there. Its Tacoma showroom is unbelievable stunning, and you'll be surprised to learn how much can be made out of recycled materials — think blankets made from plastic bottles and an elegant chandelier from coconut shells. Tacoma and Bellevue
BUILDER: HARRISON HOMES
Home is where the heart is, which is why Harrison Homes approaches each project with intimate care so that you can have the home of your dreams. Founded in 1989, the company specializes in remodels and custom home builds in the South Puget Sound, and clients sing their praises for their responsive communication and insightful problem-solving. Gig Harbor
REMODELER:GORDON T. JACOB REMODELING + RENOVATIONS
Deciding to take the plunge and remodel a space is both thrilling and completely stressful. Gordon T. Jacob gets that, and he approaches each job — big or small — with care and expert insight. His company specializes in kitchens, bathrooms, full renovations, and custom construction. Puyallup
NURSERY:WATSON'S GREENHOUSE AND NURSERY
Plant parents know Watson's Greenhouse and Nursery is the place to go for a wide variety of plants and landscape décor, and knowledgeable staff can identify that plant on Pinterest you've been eying and give you a call when it's in stock at their shop. Puyallup
APPLIANCES:ALBERT LEE
It's no surprise that Albert Lee Appliance has been voted Best Appliances Store by South Sound readers before, because the staff has been helping customers find what they need — and for an affordable price — since 1939. Various locations
---
KIDS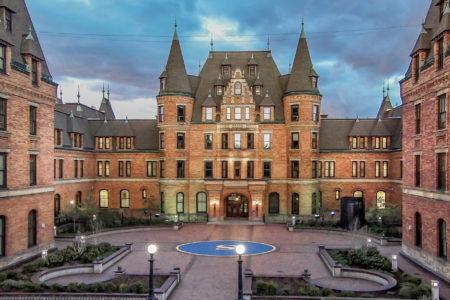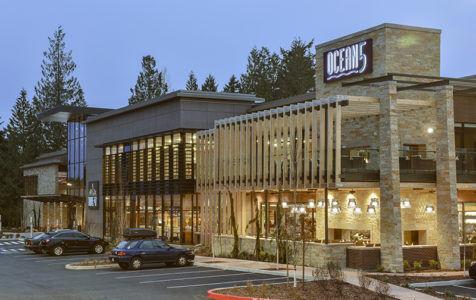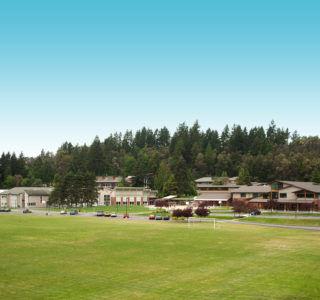 PUBLIC HIGH SCHOOL:STADIUM HIGH SCHOOL
The ultimate "big man on campus" of Tacoma Public Schools, this historic, French Renaissance-style high school is where The Voice musician Vicci Martinez, Washington governors Dixy Lee Ray and Albert Rosellini, and even Baskin-Robbins co-founder Irv Robbins spent their teenage years. Tacoma
PUBLIC MIDDLE SCHOOL:MASON MIDDLE SCHOOL
This Proctor District public school offers compassionate teachers, rigorous academic programs, and engaging activities to help preteens achieve educational excellence at a key moment in their young lives. Tacoma
PUBLIC ELEMENTARY SCHOOL:SHERMAN ELEMENTARY SCHOOL
Its roots date back to the 1890s, but this school's STEAM-focused curriculum (Science, Technology, Engineering, Arts, and Math) makes it a leader in enterprise education — culminating last year with its recognition as an Innovative School Award recipient. Tacoma
PRIVATE HIGH SCHOOL:BELLARMINE PREPARATORY SCHOOL
The first Jesuit school in America to become co-ed, this 90-year-old Catholic college preparatory school serves approximately 900 students and is renowned for quality education and stellar athletics that turn young people into outstanding adults. Tacoma
PRIVATE MIDDLE SCHOOL:CHARLES WRIGHT ACADEMY
Every year, hundreds of boys and girls earn a diverse and well-rounded education in a bucolic South Sound setting at this legacy school. Tacoma
BIRTHDAY PARTY PLACE + KID'S PICK FOR FUN:OCEAN5
This eco-friendly entertainment center is perfect for youngsters to celebrate birthdays or hang out on the weekend. Party packages geared for kids aged 3 and older include pizza, soda, and cupcakes, as well as hours of fun playing laser tag, bowling, duckpin, and arcade games. Gig Harbor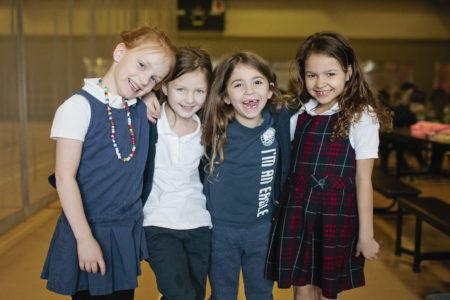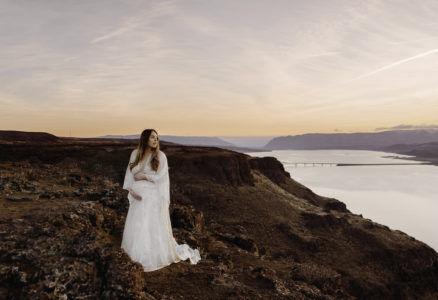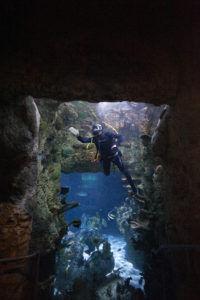 PRIVATE PRESCHOOL + ELEMENTARY SCHOOL:LIFE CHRISTIAN ACADEMY
Founded in 1973, Life Christian Academy offers academic excellence that aims to empower students from K-12 to inspire others. So beloved by South Sound parents, Life Christian Academy was selected the best private elementary school and best preschool this year. Tacoma
DAYCARE:MULTICARE NEW ADVENTURES CHILDREN'S CENTER
In 1960, MultiCare New Adventures Children's Center was the first employer-sponsored childcare center in the Pacific Northwest, and is a safe place for children ages 4 weeks to 12 years. Tacoma
TEACHER:VERA CLOWERS AT CELEBRATION FRIENDS PRESCHOOL
For scores of 3-to-5-year-old children who have attended Celebration Friends Preschool over the past 20 years, graceful and kind Vera Clowers has been the first person to guide them through their first learning experiences. Puyallup
CHILDREN'S ART PROGRAM:THE TUNED IN ACADEMY
Sean-David McGoran offers a community-changing education in music and art for students of various means and backgrounds. The result? Students learn and grow by creating music and art that is meaningful and fun. Olympia
FAMILY PHOTOS:JAS + JULES
Whether it's engagement photos at Chinook Pass, Gold Creek, or Mount Rainier National Park, or adorable newborn photos at Wild Hearts Farm in Tacoma, the stylists and photographers at Jas + Jules will elevate your next photo shoot. Tacoma
KID-FRIENDLY RESTAURANT:COOKS TAVERN
This Proctor neighborhood restaurant makes eating with grown-ups a pleasure for kids — from the Little Chef's Waffle Stomper for breakfast, a Hot Diggety Dog for lunch, or Oodles of Noodles for dinner. Tacoma
KID-FRIENDLY DESTINATION:POINT DEFIANCE ZOO & AQUARIUM
With educational summer camps and exhibits that offer visitors up-close experiences with all kinds of animals, what kid wouldn't want to spend time at Point Defiance Zoo & Aquarium? Tacoma
---
TRAVEL + RECREATION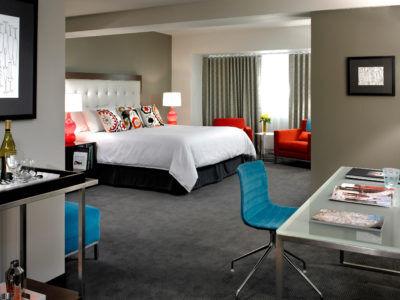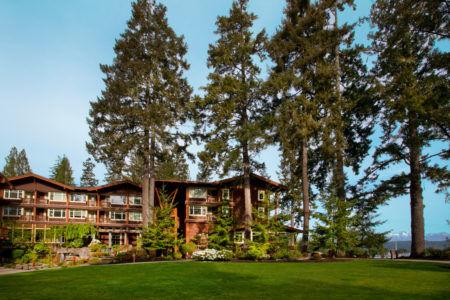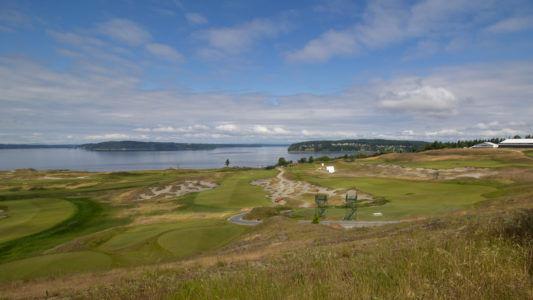 HOTEL:HOTEL MURANO
If you're seeking convenience, luxury, and modernity, then look no further. Hotel Murano offers stunning guest rooms and access to Tacoma's waterfront, glass museum, and downtown restaurants and shops. Don't want to leave the hotel? No problem — Murano's BITE restaurant and SAVI day spa are all you need to keep occupied and pampered during your stay. Tacoma
NW TRAVEL DESTINATION + PLACE TO HONEYMOON: ALDERBROOK RESORT & SPA
Located on the beautiful Hood Canal, Alderbrook Resort is the perfect place for South Sounders to escape the bustle of city life and relax in nature. Equipped with stunning rooms, a world-class spa, and a delicious restaurant that serves clams from the resort's own beach, this weekend getaway is a Northwest classic. Union
GOLF COURSE: CHAMBERS BAY
Whether you're in the mood for an afternoon tee or an afternoon tea, Chambers Bay Golf Course provides the perfect setting for you to unwind on the putting green. With stunning views of the Olympic Mountains and the Puget Sound, this course offers a world-class golf academy, a scrumptious restaurant, and a beautiful wedding and events venue. University Place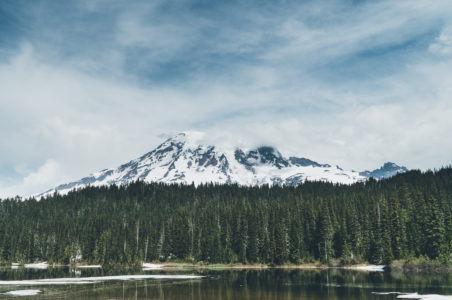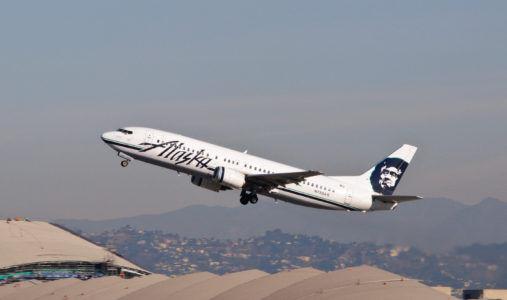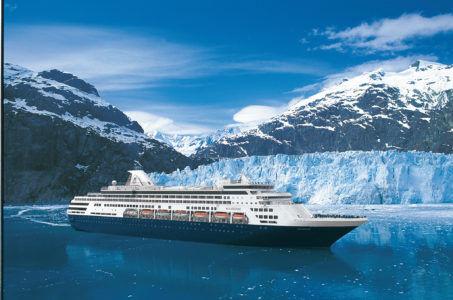 HIKE:MOUNT RAINIER NATIONAL PARK
Home to the tallest mountain in the state, Mount Rainier National Park offers breathtaking views, ice-cold streams, and more than 260 miles of maintained trails. Created in 1899 as the nation's fifth national park, Rainier's history is rich with narratives from the Nisqually, Puyallup, Squaxin Island, Muckleshoot, Yakama, and Cowlitz American Indian tribes to modern-day mountaineering feats. Tacoma
AIRLINE:ALASKA
Since 1944, Alaska Airlines has offered customers comfortable and budget-friendly flights all over North and South America. With 1,200 daily flights reaching more than 115 destinations, Alaska will make your entry into and out of the Pacific Northwest smooth and enjoyable. Happy traveling!
CRUISE:HOLLAND AMERICA
Anchors away! For more than 145 years, Holland America has been taking Northwest natives to exotic destinations all over the world. With ships that hold more than 2,500 guests, major dining rooms, pools, and spas, this cruise line has been voted the best ocean experience for you and all of your friends to see
the world. 
---
WEDDING + EVENTS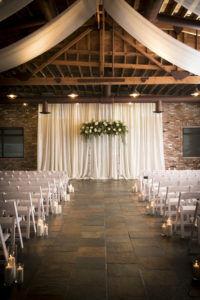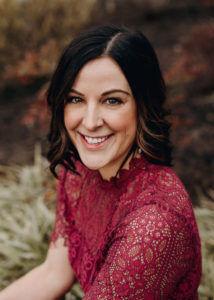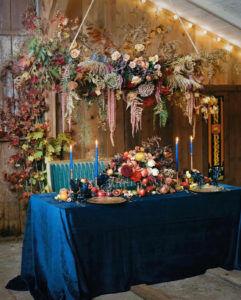 CATERER:SNUFFIN'S CATERING
For more than 30 years, Snuffin's Catering has been impressing party-goers with its mouthwatering cuisine and timeless style. Founded by Sharon Snuffin in a log cabin, this company offers countless food preparatory options, stunning venues, and sustainable catering practices for you and your guests. GigHarbor 
DEEJAY:TONY SCHWARTZ
Setting the mood and giving the wedding party a night to remember is Tony Schwartz's profession, and he's really good at it. Schwartz doesn't "do" cookie-cutter weddings — customizing lighting and a set list is his specialty, and he guarantees that together, you will plan the perfect reception. Puyallup
EVENT PHOTOGRAPHER:JAS + JULES
If you're looking for Instagram-worthy photos, Jas, Jules, and Jo are just the team for you. With an eye for aesthetics and the unique ability to meld nature with class, Jas + Jules offers a number of reasonably priced sessions, from wedding to newborn photography. 
BRIDAL SHOP:BRIDES FOR A CAUSE
At Brides for a Cause, you can say "yes" to the dress and "yes" to giving back! Since 2012, the shop has given more than $700,000 to women-focused charities, been featured in Glamour and Real Simple, and pleased dozens of South Sound brides with their stunning gowns. Tacoma, Portland, Seattle
BACHELOR PARTY VENUE + OFFICE PARTY VENUE:OCEAN5
Ocean5 is so much more than a bowling alley. With private bowling suites, farm-to-table dining, laser games, private modern event space, and a stunning bar, this event space is sure to bring the fun and the class to your bachelor or office party. Gig Harbor
EVENT SPACE + WEDDING VENUE:HISTORIC 1625
There's a reason this historic building has won so many awards — with warm lighting, rustic brick walls, and more than 6,000 square feet of party space, Historic 1625 is well-sought-after by South Sounders. This space offers elegant changing rooms, no corkage fee, and plenty of free parking space. Time to party! Tacoma
EVENT PLANNER:JORDAN MOLL EVENTS
Jordan Moll has been in the business for more than a decade, and her expertise shows. She'll take care of everything from your place cards to your flower arrangements, so any birthday, baby shower, wedding, or special event will be elegant and stress-free. Gig Harbor
FLORAL:OAK AND FIG FLORAL
With personalized consultations and mood boards, set up and tear down, and floral arrangements that will make any wedding pop, Oak and Fig is a South Sound favorite for good reason. Buckley
BRIDAL HAIR + MAKEIP:STUDIO SIX: THE SALON AND SPA
Get ready to get glam! Studio Six is an award-winning Gig Harbor classic that offers hair and eyelash extensions, skincare, waxing, and any facial you could imagine. This place is busy, so be sure to book your service in advance. Gig Harbor
BACHELORETTE PARTY VENUE:PINOT'S PALLETTE
With its 10-year birthday coming up this month, Pinot's Palette has grown from a little studio in Houston, Texas, to an international enterprise. Book a private session for your party, and leave the rest up to the experts. Time to pop the cork and let the celebrations begin! Puyallup
LIVE BAND:THE NINES
Time to boogie! With hundreds of events under their belts, this Seattle-based band is reliable and ready to play at your next event. The Nines are family-friendly and happy to take requests, as long as you ask in advance. Seattle
WEDDING JEWELER:KANTOR DIAMOND
The Kantor family has been in the diamond business for more than four generations, crafting jewelry that has brides sparkling down the aisle. Kantor boasts a large diamond showroom and expertly trained gemological brokers to ensure that you make the right choice for your special day. Tacoma
---
CITIZEN OF THE YEAR
CYNTHIA STEWART
President of the League of Women Voters
Cynthia Stewart has worn many hats throughout her professional career, including serving as a policy analyst for the King County Council and as the manager of Boeing Field. Though she retired in 2009, Stewart continues to work tirelessly as a volunteer, currently as the president of the League of Women Voters of Tacoma-Pierce County, the Hearing Loss Association, and Thurston Community Media. Her success, she said, can be attributed to her insatiable curiosity and the talented people who have always made up her teams. – As told by Zoe Branch.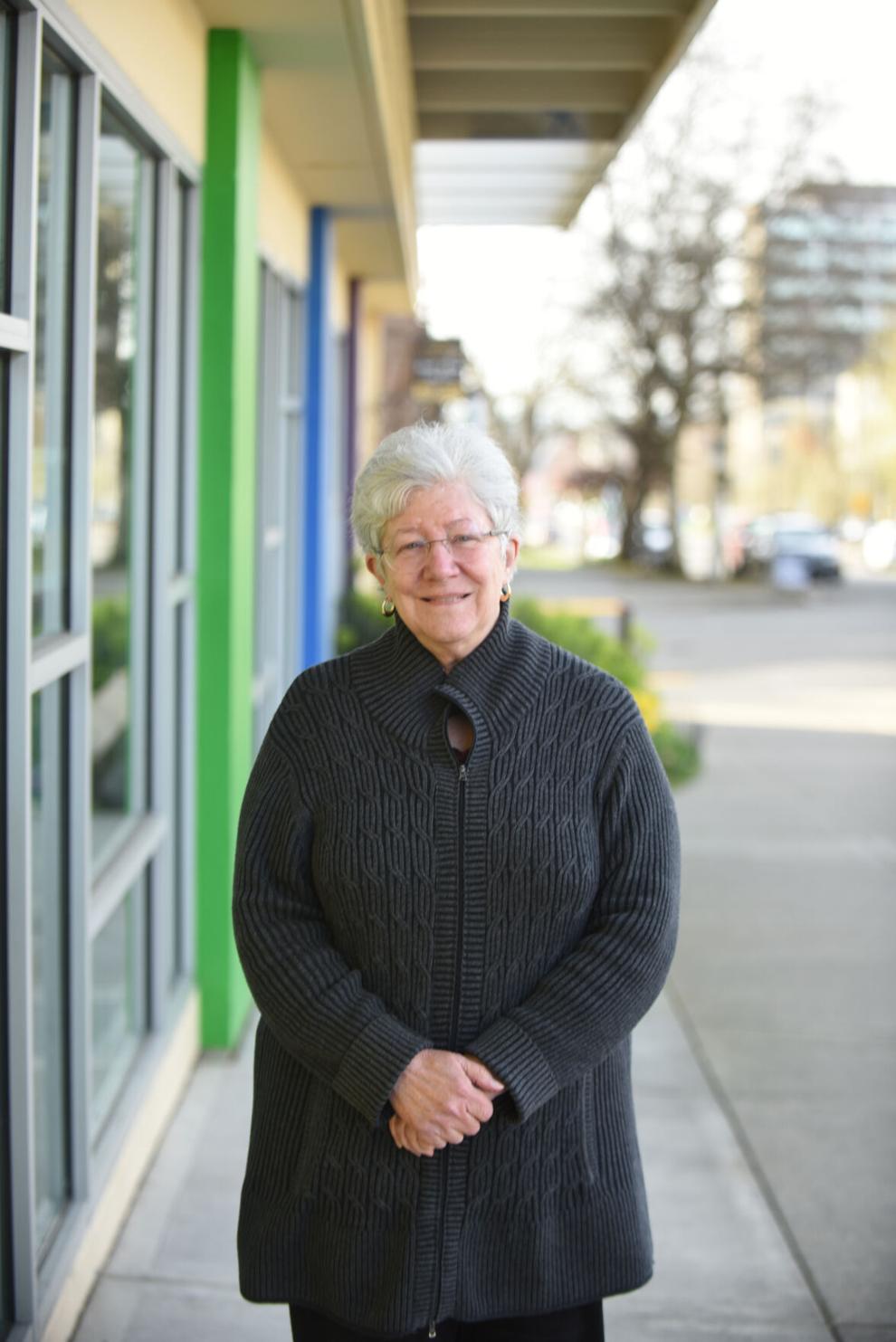 I was in high school when I first became a citizen activist. My family moved from Seattle to Olympia the week before my sophomore year, and I noticed that the three school districts really ostracized each other. It was such an incredibly polarized environment, and I felt like something needed to change. I got it in my head that we should get all the honors societies together and do something and break (that) down. Whenever I see a problem, I just want to fix it. I do know that's not always possible, but that's how I naturally respond.
I've had severe hearing loss all my life, and before I got hearing aids (at 25), I spent a lot of years being completely confused about what was going on around me. I managed to finish college, and all I really wanted was to have a family. I had my kids when I was 21, 22, and 23. I wasn't thinking of myself in professional terms at all. 
Just being with the kids and having no adult relationships wasn't a good balance. I needed an outlet, so I started volunteering in politics. I ran the biggest voter-registration drive ever in the state of Washington in 1972. When I got divorced, I started working in all these diverse fields, and as I got more and more involved, (opportunities) just emerged. 
Every job I had, when I left, they replaced me with at least two people, if not more. I've just always been busy in that way. I'm not sure that's anything to be proud of — I just like learning, I like being part of solutions, I like problem-solving.
I do a lot of group facilitation and am certified as a mediator. People wonder how someone with hearing loss can facilitate groups, and the reason is because I listen harder than most people. I have to. I (also) came from a dysfunctional family, and I learned a long time ago that it's a lot better to have teamwork than it is to work against other people.
It's been amazing working with the League of Women's Voters in Tacoma, (because) the women are so intelligent and motivated to (make) good policy. We work well as a team, and we're respectful of each other. I came to the League when I retired in 2009, but I was also involved in the '70s before I started working professionally. It was like that back then, too. 
For the past few years, we've been doing workshops on civility and public discourse. (Right now, we're focusing on) homelessness as an issue because it seemed like there was a lot of money being thrown at it, but it wasn't doing any good, and we felt like there wasn't enough information around it. We (put together a group that) involved 40 stakeholders, service providers, law enforcement officers, politicians, citizens, faith organizations — the whole gamut, really. Over the course of a day and a half, we had them come up with consensus recommendations. We just started trying to get someone to adopt those recommendations.
All of these things that I've been a part of — they are really about the people I'm working with. I work hard, but I can only do what I do because others are helping and thinking of (problems to address). All I do is facilitate. There is not anything I have done that wasn't successful because of all the other people involved. It really is all about teamwork
JUMP TO: