We're not highly-acclaimed wine reviewers who can detect subtle notes of toasted hazelnut, but we're certainly not strangers to a smile-inspiring glass of wine. We were asked to share our thoughts on this eclectic mix of wines, so we did what anyone would do, and broke out our corkscrews and crystal. You're likely familiar with a few of these, and maybe you'll find a new favorite.
Below photos by Rachel Coward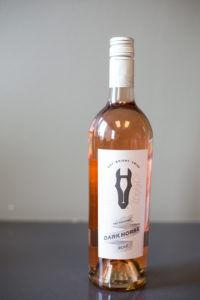 A fruity, crisp wine that was refreshing to drink during our hot summer days. Paired really nicely with light BBQ-style snacks. The hints of strawberry inspired me to add a few summer berries as a garnish. — Nicole Logan, client service coordinator
Columbia Winery 2014 Chardonnay
As someone who isn't much of a chardonnay fan, I really enjoyed this one from Columbia Winery. It is refreshing and fruity without being sweet or particularly oaky. A great pick for summer and crisp autumn evenings. — Erin Humphrey, graphic designer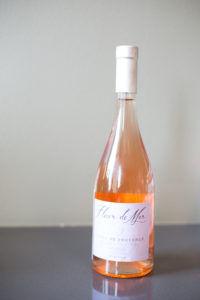 The Provence region in southeast France is known as the quintessential region for rosé due to their near-perfect growing conditions, however, what is not often known is the region's flowing hills covered in vibrant, aromatic fields of lavender. In French, "Fleur de Mer" means "Flower of the Sea", a not-so-subtle nod to the region's sea of lavender. This medium-bodied, coral pink-colored Rose has a soft texture and tastes of watermelon, cherry, Mediterranean herbs, a subtle citrus, and of course, a hint of the lavender for which it is named. — Joanna Kresge, staff writer
Barefoot has been my go-to for years for wine that's tasty and isn't fussy. I'm partial to sweeter wines, and this rosé delivered without being overwhelmingly sweet. The light, fruity flavor is complimentary to dinner and dessert. It's described as having watermelon, strawberry, and sweet cherry flavors, with hints of nectarine, jasmine, and a sweet lime finish. — Shelby Rowe Moyer, staff writer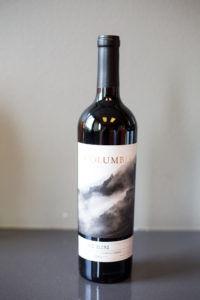 The Columbia Valley red blend was spicy and peppery, with cherry, vanilla, and a little bit of cola taste. It was easy to drink and paired perfectly with a Moroccan lamb tagine. The blackberry notes made it fruity and not too overpowering for a still-warm summer night. — Kirsten Erwin, art director
Apothic Limited Release 2016 Rosé
Rosé is the perfect summer drink, and Apothic's Limited Release 2016 Rosé is no exception. This juicy wine is bursting with flavors like strawberry, watermelon, and raspberry, and at less than $20 a bottle, it's the perfect refresher for a hot, summer day. I recommend pouring the chilled contents of the bottle into your favorite wine canteen and toting it to your favorite beach to sip seaside. Salud! — Margo Greenman, digital editor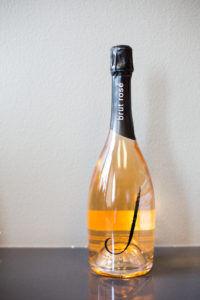 This sparkling rosé is the perfect centerpiece for summer conversation between friends. To me, the boldest notes of the wine were Fuji apples and rose petals, and the liveliness of the bubbles makes it so refreshing. I added a dash of cranberry juice to lighten the flavor, but it's also delicious on its own. I recommend pouring yourself a glass while perched on the deck as the sun is going down. — Shelby Rowe Moyer, staff writer.