I have waited all year for fresh farmers market corn! My favorite way to eat grilled corn is doused in spicy butter, but the sky's the limit when coming up with toppings.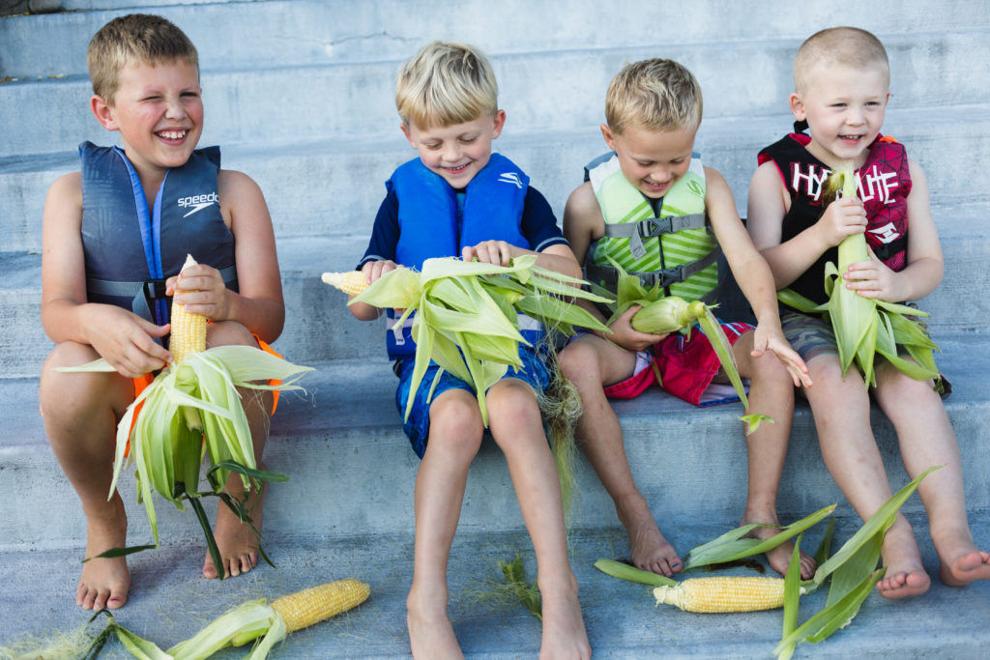 6-8 ears fresh corn
1 cup crumbled feta cheese
1 cup sliced green onions
1 cup chopped cilantro
1 cube melted, salted butter
1 chipotle pepper in adobo sauce
Salt and pepper to taste
Remove the silks from the corn cob, but leave the husks attached for a nice handle when eating your corn. Grill the corn for about 8-10 minutes, until it has turned golden and the husks begin to char. Melt butter in a saucepan, and add the chipotle pepper and half the scallions. Place the cooked corn on a large platter, and drizzle the butter over the corn. Sprinkle with feta, cilantro, and more green onions. Sprinkle a touch of salt and fresh cracked pepper over each ear, and enjoy the taste of summer.