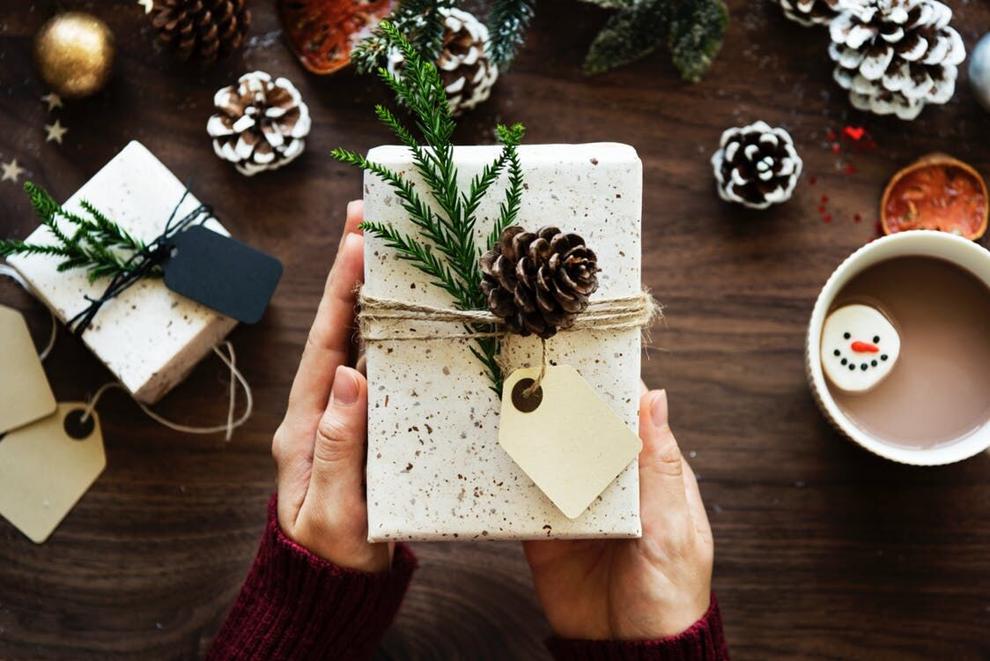 You're looking for a festive way to spend your Saturday to celebrate the season, but are stressed about wrapping up your holiday gift list? Lucky for you, Downtown Tacoma Holiday Haul Crawl from 10 a.m. to 9 p.m. on Dec. 9 was designed for people just like you, who want to get in on all the best shopping deals but also indulge a cupcake (or a happy hour drink) while they're at it. Here's the lineup from the organizers of things you might find during the full-day haul crawl on Pacific Ave.
Shopping
Purple Peacock: This gift store will be open from 10 a.m. to 6 p.m. and will offer 20% off all pearls, as well as a free silk bag with a $25 purchase.
BLEACH TACOMA: The boutique will include an Imperial Motion, Seahawks, and Bleach Tacoma gift with each purchase; they will also have a gift-wrapping station and Original House of Donuts Tacomacoffee and donuts to perk you up while you shop.
Adorned Abode: Find unique gifts, like custom embroidered stockings, or check out the home fragrance sale. Refreshments and treats will be available from 11 a.m. to 5 p.m., and there will be an in-store chance to meet with local artists noon to 4 p.m.
Stocklist Goods: Drop by this adorable boutique for morning giveaways from Splendor & Stone and more. Swing back around in the evening for cocktails & Pop Up with Bonafide Potents and Brown Betty from 5 to 7 p.m.
Artist & Craftsman Supply Tacoma: Shop for all the artists in your life! Get 10% off regular priced items, and mention the Holiday Haul Crawl at checkout for a free gift bag.
Channing Baby & Co.: Get 10-20% off the entire store, excluding baby gear and home décor. Artist Scarlie Grey will be in store from 9 to 11 a.m. selling her beautifully made signs.
Charme Nails & Skin Studio: Take a break with a quick mani or pedi, and get a free bottle of nail polish.
Hope Furnishings: Stop by this furniture store, which supports NW Furniture Banks, to get 20% off on all home accents, framed art, and decor from 10 a.m. to 6 p.m.
Satori: Find high-quality and affordable clothes, and get a free aromatherapy spray with any purchase over $35. Your purchase will also get you entered to win a $50 gift card. Plus, there will be an in-store chocolate tasting…yum!
Tinkertopia: Make trash into treasure at this creative reuse center! They will be having their once a year Tinkerspace prepaid punch card offer, and the first ten customers to purchase gift cards will receive a Tinkertopia paint-by-number poster.
UrbanXchange: This well-loved consignment shop will offer discounts on select purchases. Come by in the evening to enjoy live music from DJ Maneater from 6:30 to 8:30 p.m.
UWT Bookstore: Get a 20% discount on books, and warm up with some cider and popcorn.
Vee's Boutique: If you're heading out of town or need a sleek new bag, make sure to check out the 10% discount on all their travel totes and handbags.
Bites & Drinks
Anthem Coffee Company – UW Tacoma: Don't worry, you'll find more than coffee here! Enjoy an all-day happy hour, live music, and local pop up vendors at this cool café.
hello, cupcake: Buy a cupcake for a friend, get a free mini cupcake for yourself!
Harmon Brewery & Restaurant: The place to stop in for a bite: they're serving their Happy Hour Menu all day.
Bubbles: Grab some bubble tea with a friend, and get half off the second drink.
Elemental Pizza, Tacoma: Indulge in any Classic Pizza for just $10.
Indochine Asian Dining Lounge: Get 10% discount on all orders from noon to 4 p.m.
Savor – Tacoma Creperie: Whether your crepes are sweet or savory, they'll be 10% off (your beverage will be too!). After indulging, enter to win a $25 gift certificate.
The Swiss Restaurant & Pub: Order any drink and get a free side size of Cajun Tots.
Other Festivities