Columbia Banking System's board of directors yesterday appointed current executive vice president and chief operating officer Hadley Robbins as the organization's interim CEO, following the unexpected death of CEO Melanie Dressel on Sunday.

"We are fortunate to be able to call upon him, as he has worked closely with the entire executive leadership team at Columbia for several years," William Weyerhaeuser, chairman of the board of Columbia, said in a press release.
Dressel, who served as Columbia Banking System CEO since 2003 and as its president since 2000, was part of the original team that founded Columbia Bank in 1993.
"Melanie has made an indelible mark on who we are today and we will keep her legacy of great service, personal relationships and outstanding stewardship alive and well. Another hallmark of her leadership was building a great and deep bench of senior management to ensure that our guiding principles will remain intact and that our vision to build an unparalleled banking franchise will continue," the press release said.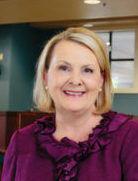 In addition to her role at Columbia, Dressel also held community positions, including chairman of the board for Puget Sound Energy Inc. and Puget Energy Inc. She also served as a board member for the Executive Council for a Greater Tacoma, The Washington Bankers Association, Washington Roundtable, the Arts Fund and the Washington State Historical Society, among others.
Columbia Banking System, headquartered in Tacoma and with locations throughout Washington, Oregon, and Idaho, said as part of its succession planning process, it will be searching for a permanent CEO. Both internal and external candidates will be considered.